Meet former hip-hop model turned entrepreneur Kili Anderson. According to TheDirty, Kili is said to be the mistress of rapper, record producer and high-end headphone mogul Dr. Dre! Further claims say her relationship with Dre is how the go-get-it attitude, bootylicious body, angel face is now the proud owner of a business and drives a Bentley!
In contrast we dug up some info about her and found her profile on hiphopvideomodels.net where you can find many of her pictures showing off her best assets and a biography section where she claims to be a hard worker.
Kili Anderson is no stranger to hard work. In fact,leave it up to her to tell you, and she actually thrives off of it, I'm used to having to work hard my whole life, so when someone tells me its too difficult or I can't do It, I tell them to bring it! She competitively participated nationwide in gymnastics, cheerleading and dance throughout her adolescence, which properly explains her drive and tenacity
The gymnastics would explain the voluptuous rear end,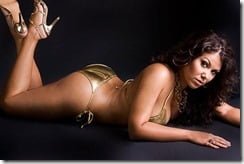 Maybe not?
Anderson is the owner of tanning & spa The Body Bakery, on the website she welcomes clients saying
At The Body Bakery Tanning and Spa we are dedicated to bringing you the most luxurious experience in all of SoCal. When you first walk through the door and the smell of chocolate cake fills the air, you know you are in for a special experience. That experience doesn't end at the front door. Each of our services were designed to make you feel fabulous! We've provided a one stop shop experience. From tanning in one of our state of the art tanning beds, custom air brushing, nail care, skin care, getting your hair professionally styled, to sultry eye lash extensions. We've got something for you!
Kili grew up in Columbus, Ohio. After graduating from high school, she furthered her studies at Ohio State University. She worked as a model to pay her way through school, in the meantime rubbing elbows and grabbing the attention of many big name celebrities, impressing them with her girl-next-door charisma and witty sense of humor. Her website justkili.com also describes how in the pursuit of her dream she left her Ohio for LA-LA land. She immediately started working as a model and an actress, landing featured roles on shows such as HBO's Entourage, FOX's the OC, and the WB's One-on-One.
Do you think the quadruple threat (acting, singing, dancing, and modeling) and happily married—as far as we know—Dre, can be doing the dirty, literally?!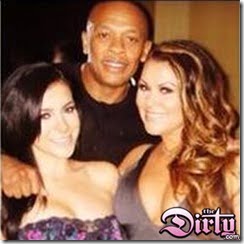 According to Dre himself, heck no! TMZ reports, the Good Doctor says the stories are B.S. and he's demanding The Dirty immediate apology… or else.
Find Miss Anderson on instagram here
Trending on Wagcelebrity.com: