Ricegum net worth
Ricegum is a social media personality and musician who has enjoyed major success in recent years.
Ricegum, which is not his real name of course, began his career making YouTube videos and later transitioned to singing/rapping.
Though he is only in his early 20's, the entertainer has already enjoyed massive success and let's just say Ricegum net worth is pretty admirable. The young talent certainly belongs to the YouTube star generation garnering millions and millions of views.
Products Mentioned On This Article
Want to know more? Keep reading and learn personal details about Ricegum, who he is dating, Ricegum success, his career, his achievements, Rice gum net worth and a lot more.
Ricegum girlfriend
Ricegum girlfriend and Ricegum net worth are two of the things users want to know about the YouTuber.
When talking about his romantic life, most recent reports indicate Ricegum girlfriend is currently, fellow social media star and model, Ellerie Marie.
That said, if you take a look at both of their social media, there is no trace of anything indicating they are dating. However in 2020, he did posted a video on YouTube with Marie in which he hinted at a possible relationship.
Prior to Marie, Ricegum dated another Instagram model by the name of Abby Rao. The two dated for about 10 months prior to their split in November of 2019.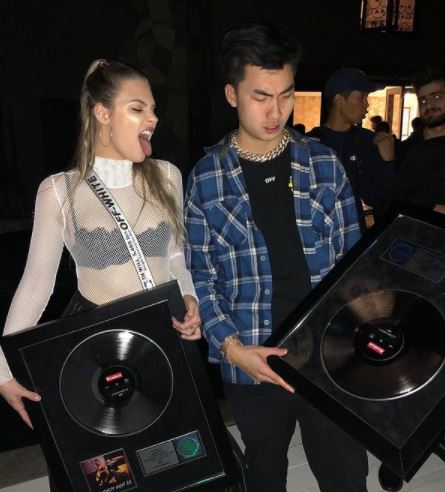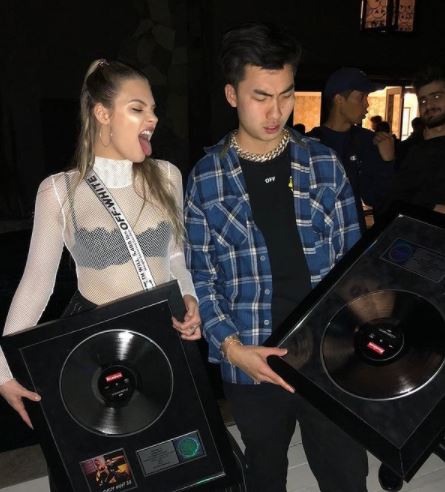 Abby was apparently infuriated when ex Ricegum uploaded a video with his new flame to the joint YouTube channel he had with Rao.
They have a joint YouTube channel called 'FamilyGum' and stopped sharing videos after their breakup, which is pretty understandable.
However, RiceGum stirred the pot after uploading a video with his "new crush" on the same channel. Shortly after he uploaded the video with Ellerie Marie, he recevibed a call from an angry Abby and long story short he filmed her reaction and later uploaded it to his channel for the world to see. Some users criticized Ricegum for his behavior.
Ricegum bio
Ricegum was born Bryan Quang Le on November 19, 1996 in Las Vegas, NV. His mother is Chinese and his father is Vietnamese; he grew up in Las Vegas.
He opened both his YouTube and Twitter account in October of 2012, posting his first video titled
"Call of Duty:Mw3 Gameplay LifeStory:BabySitting:RICEGUM."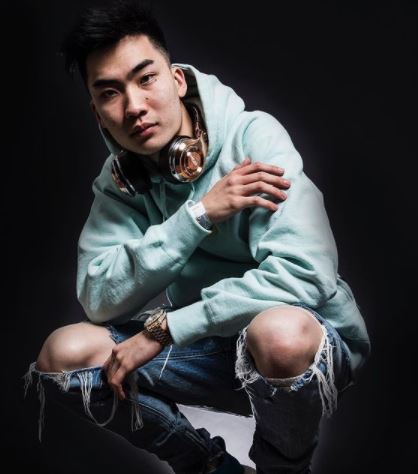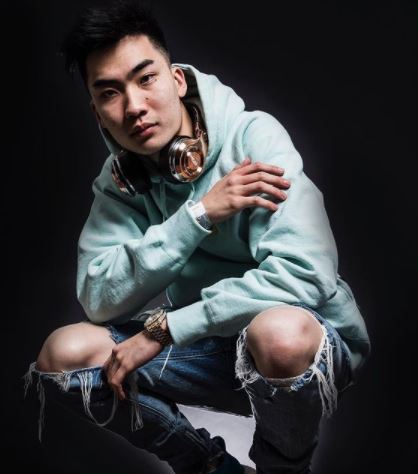 Since then, the YouTuber born Bryan Le is best known as RiceGum. His most popular videos are his "These Kids Must Be Stopped" series, where he has roasted popular web stars such as Loren Gray, Jacob Sartorius and Hunter Rowland. He has earned over 10 million subscribers to his channel and over two billion views.
Ricegum Net Worth timeline
He uploaded his first video in 2012 playing Call of Duty.
In November of 2012, he announced his partnership with Machinima. He would later form CloutGang in 2017.
2015, this was the year where he shifted his career, and then focused on comedy.
2016, he decided to focus on his YouTube career, which is why he left college.
After he dropped out of school, RiceGum entered the music industry and began recording diss tracks, in which he rapped about online famous celebrities.
His video parody, "It's Everynight Sis" ranked at number 80 spot on the US Billboard Hot 100 in 2017
He had reached a 10 million Youtube subscribers in his channel in 2018.
It's Everynight Sis, was recognized and received a platinum award in March 2018.
Ricegum Net Worth in 2021
According to online sources, the YouTube personality and musician has an estimated net worth of $8 million.
How much does RiceGum make a month?
Since starting his YouTube channel RiceGum has garnered more than 10 million subscribers and has a total number of over 2.3 billion views on his YouTube channel.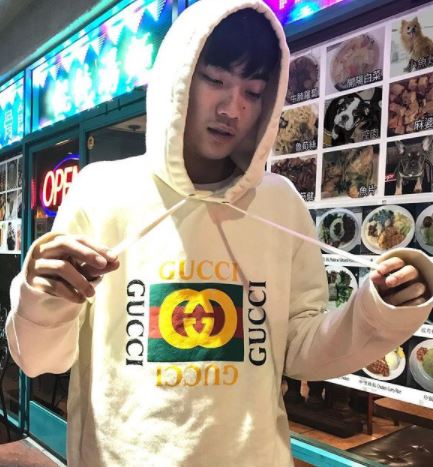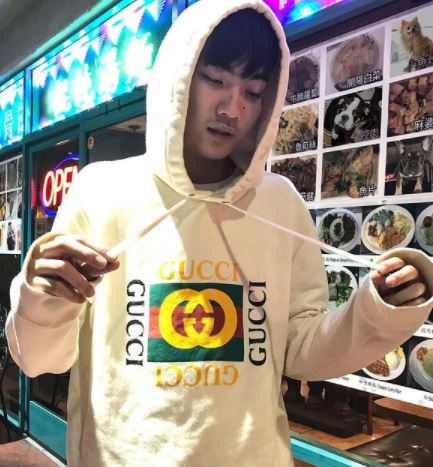 According to SocialBlade, he has an estimated monthly income of $50,000 from his YouTube channel alone, and a yearly earning of approximately $600,000.
How is RiceGum rich?
The popular YouTube personality and musician became well-known for making Youtuber diss tracks and popularizing vevo thumbnails.
Through his massive presence on YouTube and to his music, he gained massive popularity, which exploded RiceGum's net worth to go over the millions mark.
RiceGum favorite cars, toys and hobbies
RiceGum owns a Mercedes-Benz S550 and in 2018 he bought a Lamborghini and a Rolls-Royce.
His hobbies include learning, internet surfing, photography and reading.
Does RiceGum have a child?
A few years ago Ricegum posted a photo of him with a baby girl claiming she was his daughter and that he had named her Rice Jr. However it remains unclear if she is in fact his daughter or he has any children.
Who did RiceGum date?
The YouTuber has been in a few relationships. He has been linked to different women in the past, however the nature of the relationship with some of them remains unclear.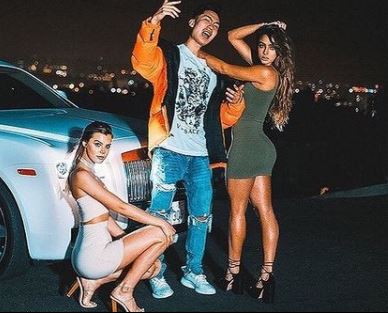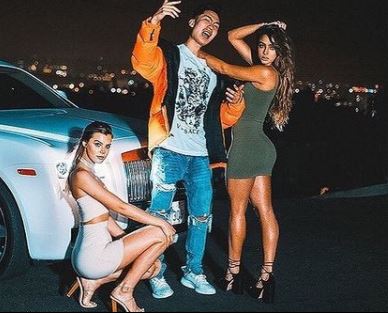 Check out some of the women he has allegedly dated in the past.
Sommer Ray
Sommer Ray allegedly dated RiceGum in 2017. She is fitness model who has amassed over 25 million followers on Instagram. Some of her more popular posts show her during her workouts.
Ellerie Marie
Ricegum girlfriend, Ellerie Marie; is a California native who was born January 8, 2002. The curvy brunette is best known for her elleriemarie TikTok account where she posts dance and vlog style videos. She has gained over 480,000 followers on the app. The first TikTok video she posted received over 4 million views. Her parents have appeared on her TikTok account.
She posted a TikTok video set to the Monte Booker song "Kolors" in June 2020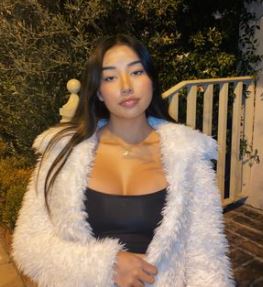 Ellerie is also a college student, currently attending the University of California, Irvine.
Teanna Trump
Teanna Trump is an adult film actress who began performing in the industry in 2014.
She and Ricegum were linked after they streamed together in 2019.
Abby Rao
The two dated for about 10 months prior to their split in November of 2019. Out of all of his relationships, the one with Miss Rao, has definitely been the most significant.
Who is Abby Rao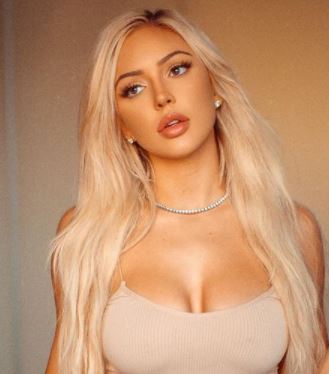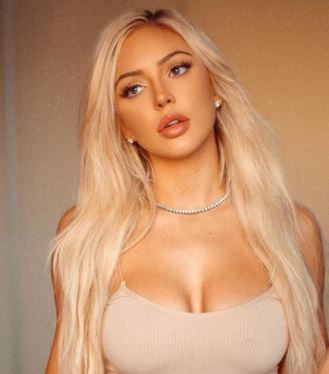 Abby Rao was born July 20, 1997. She is a model and Instagram star who is known for sharing a range of modeling shots in swimwear and beach wear. She is also an ambassador for Fashion Nova and shares her modeling shots through Instagram for her over 2.3 million followers.
Abby Rao Ricegum break up explained
In 2020 Ricegum went onto speak in detail about his breakup with Abby Rao. He opened up during a Twitch stream saying
"The main thing is like, she just didn't support me," he said, adding some expletives, also calling her, "clingy."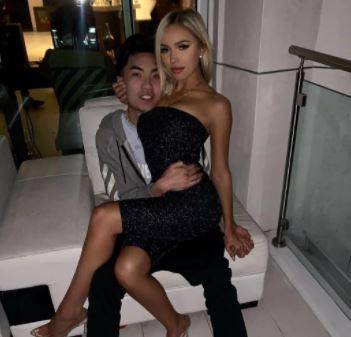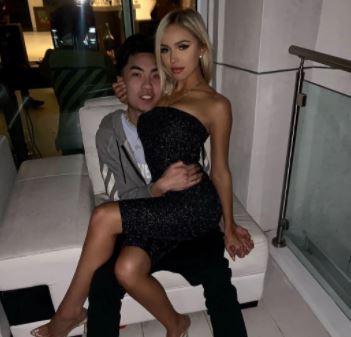 Abby then took to her Instagram Story saying "I just want to start crying honestly," she said. "I've tried to be nice, I've tried. He made me not want to be with him anymore."
Abby was defended by close friend and TikTok star, Daisy Keech who said "She is the most supportive friend I have ever had in my entire life, and I know for a fact she was like that with Bryan as well."
Abby Rao net worth
Sources say Abby Rao has an approximate net worth of about $50,000.
How successful is Abby Rao
Abby Rao is certainly successful to a certain demographic. The TikTok star has gained a large following over the course of her 'internet career' in 2020.
Abby Rao clubhouse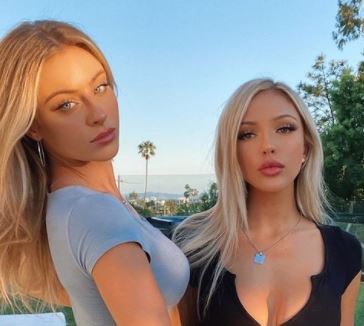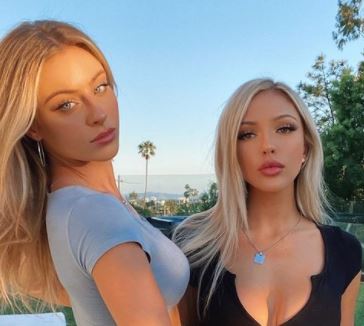 Abby is the co-founder of Clubhouse. She and fellow influencer Daisy Keech decided to start one of their own. Clubhouse consists of both influencers moving into or keeping a room in which they film content and they share one another's work.
What ethnicity is RiceGum?
RiceGum is Asian, both his parents are Vietnamese.
How successful is RiceGum?
His main YouTube channel RiceGum has more than 10 million subscribers and his second channel RiceGumExtra has more than 1.5 million.
His main channel has more than 1.7 billion views while his second channel has more than 43 million views.
Ricegum personal life
Bryan Le is the son of parents, Luat Quang and Quang Ly Lely. He lived with his family in Las Vegas where he briefly attended college. He quit quit school to focus on his YouTube career.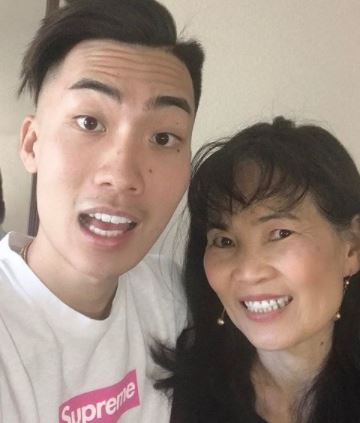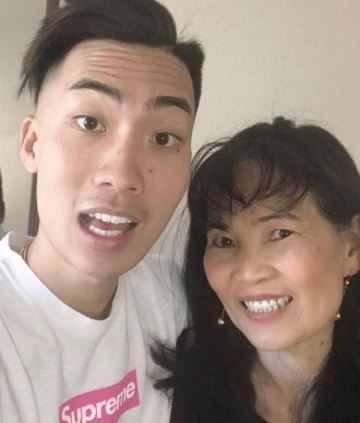 The 24-year-old's rise to YouTube stardom can largely be attributed to his controversial style, including his diss tracks.
Perhaps the most famous one was "Its EveryNight Sis," a parody of Jake Paul's song, "It's Every Day Bro," which has amassed 180 million views on YouTube since its June 2017 release.
Ricegum age, height, weight and ethnicity
Ricegum is currently 24 years of age. He is 6 Feet 9 Inches and weighs approximately 70 kg or around 154 lb.
Ricegum career
Bryan Le aka, Ricegum started out as a gamer on YouTube. RiceGum appeared in a commercial for Monster headphones during Super Bowl LII.
During this time, he has over 180 million subscribers with approximately 1.5 million views on every stream he uploaded. He also moved to a Major League Gaming streaming to garner more followers and subscribers.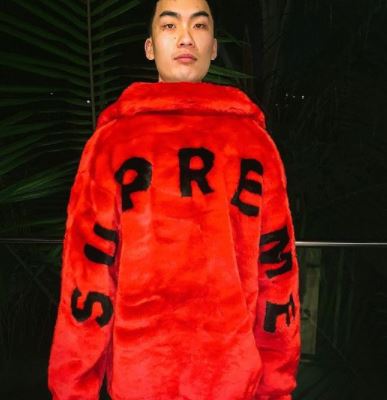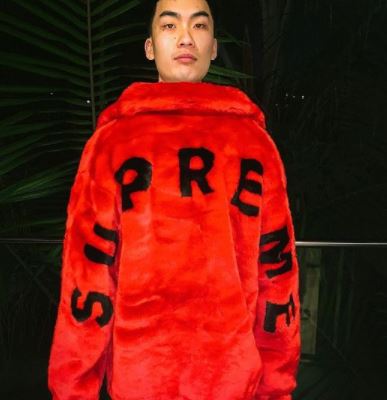 His breakthrough videos come from his series "These Kids Must Be Stopped", on which he shared and criticizes the kids on the app musical.ly. He also posted a video ranking out four social media stars such as Tanner Fox, Baby Ariel, and the Gabbie Show. These videos went viral, which gained millions of followers and subscribers.
He then befriended celeb Alissa Violet, and joining forces, came up with a music parody of Jake Paul's track -Alissa's ex-boyfriend. The video "It's Everynight Sis" became an online hit.
RiceGum is considered as one of the most prominent YouTube personalities because of his vlogs, music, and comedic skits.
Ricegum awards and achievements
His single ranked at number 80 spot on US Billboard Hot 100, garnering over 135 million views on his Youtube channel.
His debut single "It's Every Night Sis" reached #34 on the US R&B/Hip-Hop chart, #55 in Canada, and #80 on the Billboard Hot 100 and was certified Platinum. His single "Frick da Police" reached #45 on the US R&B/Hip-Hop chart and #67 in Canada.
Where does Ricegum live?
The popular YouTuber is currently based in California.
Back in 2017, RiceGum moved from his hometown of Las Vegas to a a huge house in LA.
You may had seen him fiming himself house hunting around both Vegas and LA. However, he ended choosing to stay in Los Angeles.
Is RiceGum in FaZe?
RiceGum was a member of FaZe Clan and Clout Gang, which in part favored his colossal popularity.
Since RiceGum started streaming games, he joined the FaZe Clan Fortnite Team, where he was playing actively until 2018. He has also been a member of the Clout Gang since 2017.
What does Ricegum do now?
Ricegum continues to do his own thing; most recently in 2020 he faced some controversies after he was banned from the streaming platform Twitch.
The 24-year-old apparently allowed partial nudity on his channel. According to Dexerto.com, the ban happened soon after RiceGum streamed with two women. At one point during the stream, one of the women appeared to show part of her breast.
He later tweeted "I'm gonna take this time to reflect on mistakes"