Rob Schneider net worth
Rob Schneider is a veteran actor, comedian, screenwriter and director who has enjoyed major success in the entertainment industry.
Rob Schneider, widely known for his career in showbiz, has been in the scene for decades and is considered an accomplished actor and comedian.
The entertainer has enjoyed a lauded career both in films and television and is still active in the industry, doing what he knows best.
Products Mentioned On This Article
Want to know more? Keep reading and learn personal details about Rob Schneider, who is his wife, his past relationships, Rob Schneider success, his career, his achievements, Rob Schneider net worth and a lot more.
Patricia Azarcoya Schneider
Patricia Azarcoya Schneider is the stunning and current wife of Rob Schneider.
The dark haired beauty first met Rob in the mid-2000s and they started dating almost immediately.
The two got to know each other over the course of their six years as boyfriend and girlfriend.
The couple then gave the next step and decided to tie the knot in April of 2011. The two became husband and wife in Beverly Hills in a private ceremony with close friends and family members attending the event.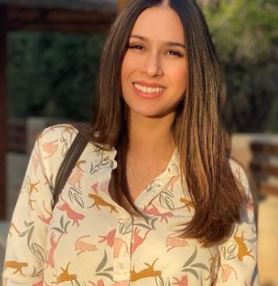 They have since welcomed two children together. In 2012, Patricia and Rob welcomed their first daughter, Miranda Scarlett. Patricia Azarcoya Schneider gave birth to second daughter Madeline, in 2016.
Rob Schneider bio
Born Robert Michael Schneider on October 31, 1963; the San Francisco, California native; graduated from Terra Nova High School in San Francisco in 1982.
Schneider started performing stand-up comedy while still in high school.
Following high school, Schneider would continue to perform around the Bay Area in nightclubs. He would also guest star on local radio programs.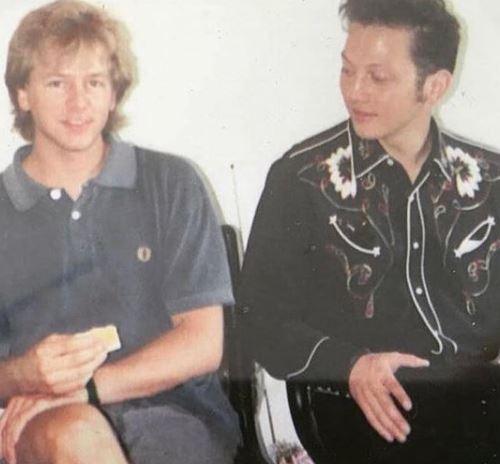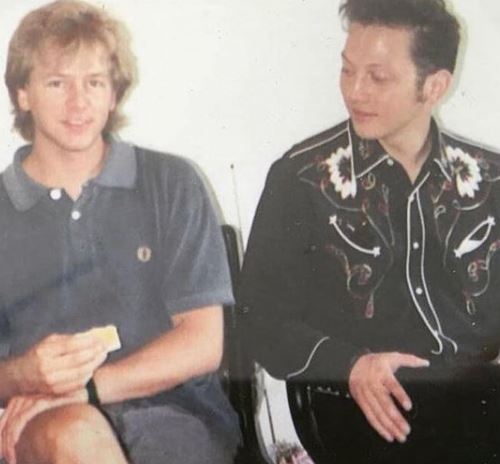 Following his gig opening for comedian Dennis Miller in 1987, Schneider was given a chance to appear on HBO's 13th Annual Young Comedians special, hosted by Miller. Thanks to the exposure he got from the HBO special, Schneider was then given the opportunity to work on the NBC late night sketch comedy series "Saturday Night Live" (SNL) as a writer in the late 80's.
Early in his career, he was a writer and cast member on Saturday Night Live. The comedian later transitioned to acting and onto the big screen.
Now the award nominated star is best known for his supporting roles in Adam Sandler films such as The Waterboy, Big Daddy, Mr. Deeds and Grown Ups.
He and David Spade became friends early in their careers, working together on SNL and in such films as The Benchwarmers.
Rob Schneider Net Worth timeline
Joined Saturday Night Live at the end of the 1989-90 season as a writer.
Formed the nonprofit Rob Schneider Music Foundation in 1997.
His first big solo success came with 1999's bad taste comedy Deuce Bigalow: Male Gigolo, which he also wrote.
Released Registered Offender, his first album, in 2010.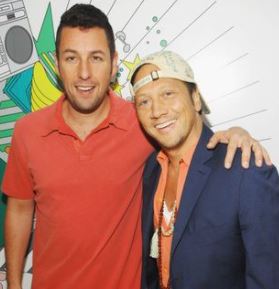 Later, in the 2000s, Schneider frequently alternated between starring in his own films and supporting his old pal Sandler.
2012 found Schneider attempting to break back into television with Rob, a CBS sitcom which the network cancelled the series after just one season.
Rob Schneider Net Worth 2021
According to online sources, Rob Schneider Net Worth is estimated at $15 million.
He has earned his money through his successful career acting in films, television sitcoms, as a writer and performer for SNL and his stand-up comedy routines.
How much does Rob Schneider make a month?
The actor, comedian, screenwriter, and director has a monthly earning of approximately of over $200k.
Rob Schneider favorite cars, toys and hobbies
Rob Schneider isn't all that flashy when it comes to his favorite toys. That said he once owned the DNA Lounge, a San Francisco nightclub.
Rob Schneider, height and weight
Rob Schneider is 5 ft 3½ in and weights approximately, 65 kg.
Rob Schneider, and past relationships
Rob Schneider has been married a few times. He was first married to London King from 1988 to 1990.
He tied the know a second time in 2002, to Helena Schneider, the two divorced three years later. In 2011, he married current wife, Patricia Azarcoya.
Patricia Azarcoya Schneider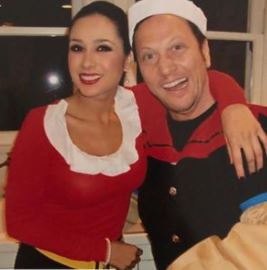 Patricia Azarcoya Schneider is the third and current wife of the comedian. The two have been married since 2011 and have two children together.
Helena Schneider
Helena Schneider became the second Mrs. Schneider in 2002. The two dated for about two years before becoming husband and wife.
Helena Schneider was pretty much a mystery for media. There is no records of their time of divorce known, 2005 is usually considered as their time of divorce because this was the time that Rob began to openly date his next lover, Patricia. The two did not have any children together.
London King
London King is a former actress. Her acting credits include A Better Way to Die (2000), The Calling (2002) and Raw Fish (2001). She has been married to Justin Tesa since January 21, 2000.
She was previously married to Rob Schneider from 1988 until 1990. He and London had a daughter named Elle, who is a singer.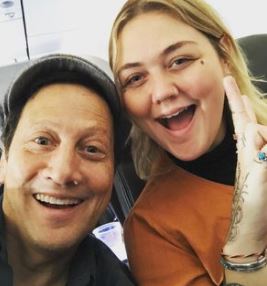 Elle King was born Tanner Elle Schneider on July 3, 1989. She was raised by her mom and stepdad Justin Tesa.
She followed her parents footsteps into the entertaining industry and became an actress and musician. Elle released her debut album in 2015.
Where can I find Rob Schneider
Rob Schneider is active in nearly every social media platform. You can check him out on Instagram, Twitter and on his YouTube channel.
Rob Schneider Instagram
Find Rob Schneider on Instagram, where he has over one million followers.
Rob Schneider Twitter
Rob is also on Twitter, where he has over 800k followers.
Rob Schneider YouTube
Check out Rob Schneider along with his wife on his YouTube channel
What ethnicity is Rob Schneider?
Schneider is of a mixed heritage background. His mother Pilar, was the daughter of an American Army soldier and Filipina woman. She worked as a former kindergarten teacher and school board president.
While his father Marvin Schneider, was a real estate broker. He has an older brother, John, who is a producer.
His father is Jewish, his mother is Catholic, and his maternal grandmother was from the Philippines.
How successful is Rob Schneider?
At 57, Rob Schneider is extremely successful. In addition to acting and screenwriting, Schneider has also worked as a director.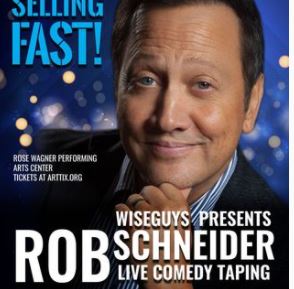 His directorial debut came in 2009, when the comedy "Big Stan" was released in the United States. He not only directed the film, but starred in it and also co-produced it along with his brother, John Schneider.
Other pursuits outside of the world of film and acting include the release of his comedy album "Registered Offender." He's also put his name on several various endorsement activities.
Outside of his career, he is also happily married and according to improv.com, having the best time of his life raising his young daughters.
Rob Schneider career, shows, series
Rob Schneider began his career as a writer/performer on Saturday Night Live, in addition to supporting roles in the likes of Home Alone 2: Lost In New York, Demolition Man and Judge Dredd.
He then went on to star in films like Deuce Bigalow: Male Gigolo, which he co-wrote. The movie followed the slovenly title character as he's forced to become a gigolo, and the movie was successful enough to spawn the 2005 sequel European Gigolo.
Rob Schneider is also well-known for his countless collaborations with fellow actor and comedian, Adam Sandler. The pair first worked together on The Waterboy in 1998, and their movie careers started to take off around the same time. From that point forwards, Schneider tended to appear in most of Sandler's output, even if it was only for a brief cameo, including 50 First Dates, The Longest Yard, You Don't Mess with the Zohan and more.
He also played a role in 2010's Grown Ups alongside Sandler, Chris Rock, David Spade, and Kevin James.
They later reunited for The Ridiculous 6 in 2015, Sandy Wexler and once again for Hubie Halloween.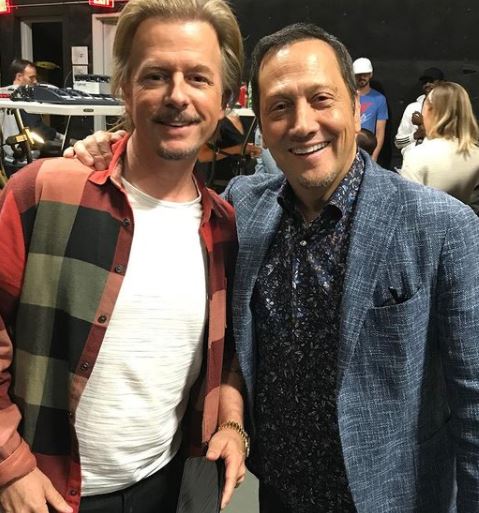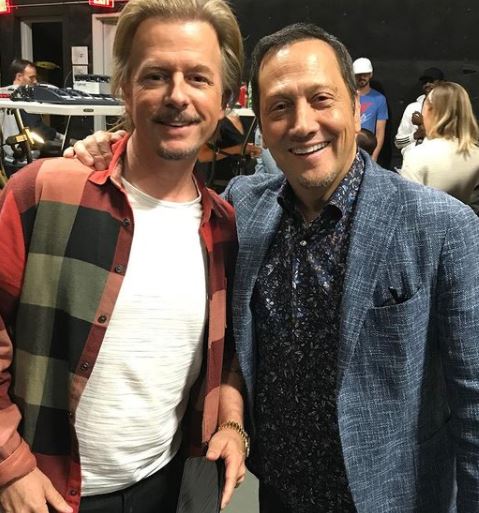 On television Schneider starred in the CBS comedy "Rob," loosely based on his real life. In 2015 he produced, directed and starred in "Real Rob," that followed his life and co-starred his real-life wife Patricia and daughter Miranda for Netflix. "Real Rob" was a milestone for the comedian as he starred, directed, produced and financed the entire season.
Most recently, Schneider launched his first ever podcast See What Happens.
Where does Rob Schneider live?
Rob Schneider is currently based in Los Angeles with his wife and children.
What does Rob Schneider do now?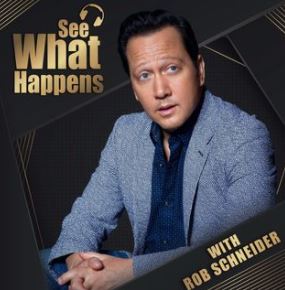 Rob Schneider seems to be focus on his podcast and his Netflix show nowadays.
The sketch comic, screenwriter and Emmy-nominated performer can now also add podcast host to his cornucopia of credits.
In 2019, he began the "See What Happens" podcast, which he co-hosts with wife Patricia Azarcoya Schneider.
The couple also have a Netflix show together, Real Rob -currently on season two.
Rob Schneider wife Patricia Azarcoya schneider bio
After his separation from second wife Helena, Rob Schneider began dating Patricia in 2005.
In 2011, after six years as a couple and probably realizing that they are actually meant for each other, they decided to tie the knot.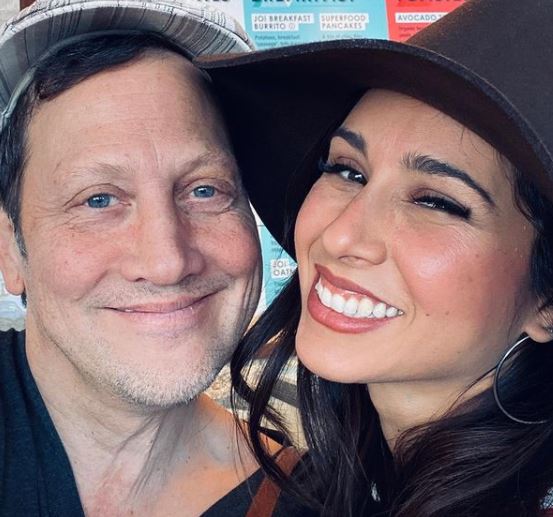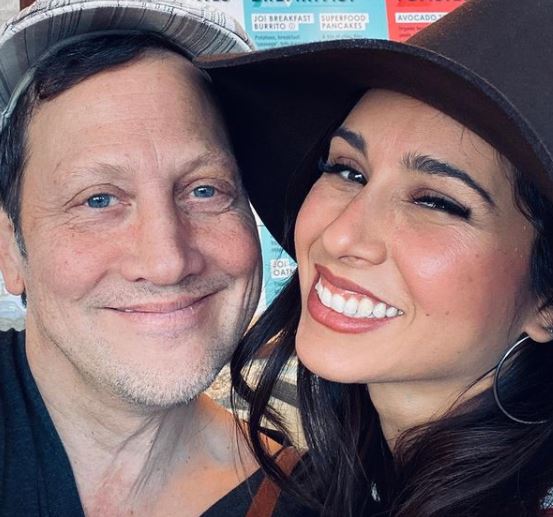 The union is blessed with two daughters. The first child Miranda Scarlett Schneider was born in 2012. The second Madeline Robbie Schneider was born in 2016. Rob and Patricia are currently still married. Their marriage has been Rob's longest union.
Patricia Azarcoya happens to be a fellow actress in her own right.
Born in Mexico, the celebrity spouse and mother of two remains private, despite being married to her hubby.
After she made the move to the US. both her career and romantic life really took off. The two are not only husband and wife but also collaborate together.
Rob Schneider wife Patricia Azarcoya Schneider Net Worth
Sources say Patricia Azarcoya Schneider has a Net Worth of around $2 million. She has made her money mostly from acting gigs.
How successful is Rob Schneider wife Patricia Azarcoya Schneider?
Though she is mainly known as the wife of Rob Schneider, Patricia Azarcoya Schneider has made a name for herself and found success via producing, modeling, writing, and acting.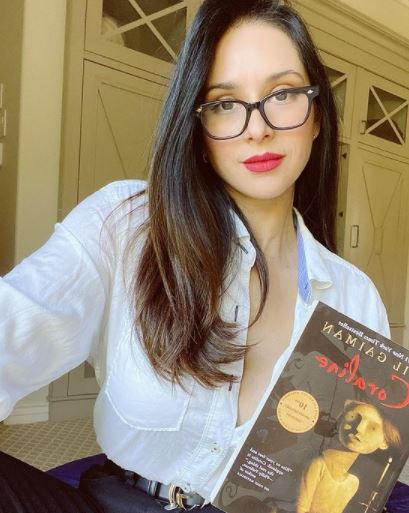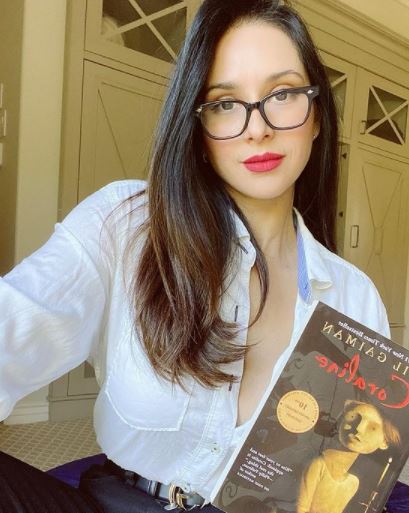 The dark haired beauty began her career in the spotlight as a model in her native Mexico. After she established herself in the industry, she was able to move onto other projects, including roles on TV shows and in films.
Rob Schneider wife Patricia Azarcoya Schneider personal life
Patricia Azarcoya Schneider is also known as Patricia Maya Schneider; was born March 6, 1988. She is originally from Merida, Mexico but is like her hubby, of Filipino descent.
Rob Schneider wife Patricia Azarcoya Schneider age, height and weight
32-year-old Patricia Azarcoya Schneider is 5 Feet 6 Inches tall. Patricia who is 25-years her husband's junior, weights approximately 62 KG.
Rob Schneider wife Patricia Azarcoya Schneider career
Back in Mexico, Patricia Azarcoya Schneider worked on numerous Mexican productions and Spanish television shows, including "El Monchis," "CuentameLove," "Que Show con Alejandra Bogue" and "Guerra De Chistes."
The actress and filmmaker also has eight credits as a producer, four as an actress including "Real Rob" from 2015 and "CuentameLove" (2008); and one credit as a casting director and another as a writer.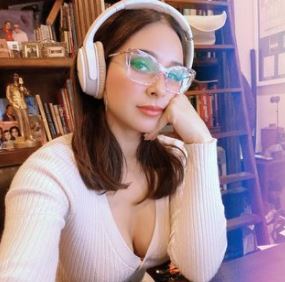 Patricia Azarcoya Schneider was most recently the leading lady in the Netflix sitcom "Real Rob," which she co-wrote with her husband and calls her first American acting gig. She also appears next to her man in their podcast.
In addition, she is into philanthropy being involved in causes such as Penny Lanes, as well as The San Fernando Valley Refugee Children Center.
What does Rob Schneider wife Patricia Azarcoya Schneider do now?
Patricia who enjoys her privacy, keeps focused on the couple's young daughters, as well as her professional collaborations with her famous hubby on the podcast, See What Happens.