I'm sure you've heard before about the Jackson's family bizarre secrets and rivalry that never cease to amaze us. Meet Alejandra Genevieve Oaziaza, she belongs to the clan but her ticket getting in could be consider somewhat "sotlen"
Alejandra first bumbep with the family when in 1986 she met Randy Jackson. Althoug the couple never walked down the aisle, they became in love and soon had two children together, daughter Genevieve and son Steven, Jr.
Randy being seven years younger than Jermaine and three years younger than Michael, was still enlisted in the family business and would tour with his brothers as he got older. While away Jermaine moved in and the rest is history.
In 1995, Alejandra, a young mother of two secretly married Jermaine, less than ten years she had first met Randy.
"Randy didn't treat me like I was the one," Alejandra told me. "I just thought that Jermaine was different, that he was more family oriented."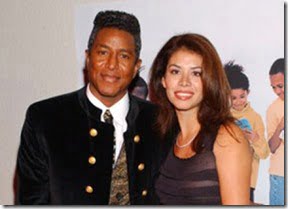 So Jermaine performed the "robbery"on his own brother and Alejandra soon became the mother of Jermaine's three children. She is the mother of sons Donte Randall Jackson who was adopted by the couple and was born on June 13, 1992, Jaafar Jeremiah Jackson born July 25, 1996, and Jermajesty Jackson born October 3, 2000.
Unfortunately it seems Alejandra could not make things work with the second Jackson brother and the couple divorced nine years later in 2004. The following year In 2005, her ex-hubby Jermaine married Halima Rashid, who comes from a wealthy Mideast family.
During her divorce from Jermaine, TMZ reported; it was found that Oaziaza was still legally married to Nicolas Ray, a marriage that was conducted so Oaziaza could get her green card. As a result, Oaziaza's spousal support was denied, and she was forced to live with her children in the Jackson family home in Encino, CA.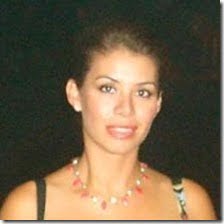 Many things have been said about her, the native from Cololmbia apparently left her home as a young teenager and crashed with the Jackson family since 1995. She moved into the family home lying about her age and hiding many things about her. She has been blamed to have released the videos of the Jackson children, including the video of Jaafar slapping Jermajesty.
According to her linkedin profile she is a fashion designer and is the current owner of Alejandra Jackson Designs, graduated from UCLA and among her professional skills we can mention Social Media, Marketing Strategy, Entrepreneurship, Fashion, Public Relations, Apparel, Entertainment, Management, Advertising, Fashion Shows, Creative Direction, Social Media Marketing, Strategic Planning, Magazines, Negotiation, New Business Development, Marketing.
You can keep reading more details about her in this insider letter.
And find her on myspace here.