The New military-inspired competition series AMERICAN GRIT will debut tonight. We'll get to see how sixteen men and women face challenges as they strive to achieve the ultimate prize, $1 million.
John Cena and an elite group of mentors from the nation's most exclusive military units – will push these fierce competitors beyond their limits. With up to a million dollars of prize money at stake, this is the ultimate test of strength, grit, the human spirit and, most importantly, teamwork.
Cena along with Navy Seal Commander Rorke Denver, Army Sergeant Noah Galloway, Marine Gunnery Sergeant Tawanda "Tee" Hanible and Army Ranger Nick "The Reaper" Irving; will asses the contestants which will be split in four teams –as they face a variety of military-grade and survival-themed challenges set in the wilderness of Pack Forest in Eatonville, WA.
Let's get to know the show's hosts a little better.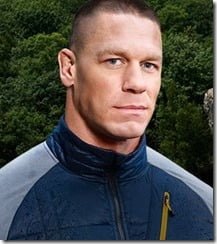 Born John Felix Anthony Cena on April 23, 1977, in West Newbury, Massachusetts, the second of John, Sr. and Carol Cena's five boys. He became a Professional wrestler and actor. Cena captured the UPW title in 2000. In 2001 he signed a contract to work at Ohio Valley Wrestling. He captured the OVW heavyweight title in February 2002, then made his WWE debut that June. Two years later, he took the United States Championship. Since then he has notched many wins and titles.
Two years after his WWE debut, Cena took home the United States Championship, defeating The Big Show in March 2004 in Wrestlemania XX. We also know him from his roles in two action films,The Marine (2006) and 12 Rounds (2009). In addition, Cena, who has long had an affinity for hip-hop culture, became a recording artist when his rap album, You Can't See Me, hit record stores in 2005. The recording debuted on the U.S. Billboard chart at No. 15. His credits also include appearances on NBC's Celebrity Apprentice. In 2015, Cena received critical praise for his acting skills in the hit comedy Trainwreck. He divorced his wife Elizabeth Huberdeau in 2012 after a three year marriage.
Find John Cena on Instagram here.
Aside of Cena, the show also features four cadre members.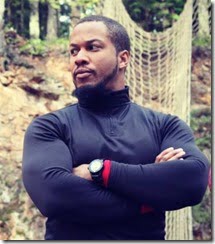 Nicholas Irving, a former Sergeant within the Special Operations unit, 75th Ranger Regiment 3rd Ranger battalion, served as an assaulter, machine gunner, designated marksman and sniper. Sgt. Irving was also the first African American sniper to deploy as a sniper within his unit to the Global War on Terrorism (GWOT). Irving has six deployments with the 75th Ranger Regiment to both Iraq and Afghanistan and deployments to Iraq as a private military contractor.  Irving is known for his position as a sniper with a confirmed body count of thirty-three.
After his career within the special operations community, Irving deployed to Iraq as a private military contractor.
In 2015, Irving wrote and published a book about his time in the military fighting the War on Terrorism called The Reaper: Autobiography of One of the Deadliest Special Ops Snipers. The Reaper is currently being made into an NBC mini series with the same name. Irving is also a precision rifle instructor and CEO of Hardshoot and 33 degrees LLC., and he is currently working on his new book, "THE WAY OF THE REAPER", publishing fall 2016.
You can follow Nick Irving on Instagram here.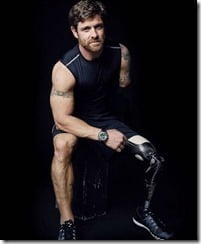 Born October 28, 1981; Noah Matthew Galloway, is a former United States Army soldier turned model and motivational speaker. Noah was injured during the Iraq War in 2005, losing his left arm, above the elbow, and left leg, above the knee. The Alabama native received the Purple Heart for his service to the country.
In 2014 Galloway became the spokesman and model for Kenneth Cole's new fragrance Mankind Ultimate. Noah, also known for his tattoos, has gone onto appear on the November 2014 cover of Men's Health magazine, the first reader to be selected for the magazine's cover. He was a contestant on Dancing with the Stars season 20, paired with Sharna Burgess. The pair finished in third place.
The athlete, a motivational speaker, writer, personal trainer and a father; is a firm believer in giving back to those around him in need. Galloway created the No Excuses Charitable Fund.
Find Noah Galloway on Instagram here.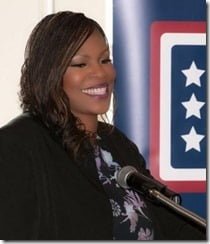 Tee Marie Hanible or Tawanda "Tee" Hanible is a decorated Gunnery Sergeant of Marines. The mother, marine, philanthropist, entrepreneur and reality star; retired from the Marine Corps after 19 years. She is the only female military expert on the show.
Tee Hanible was born and raised in Chicago, Illinois by her adoptive parents Minnie and William C. Hudson. During her early years in the Marine Corps she dedicated countless hours to her community through her work. As a recruiter she found a love for working with youth and helping to guide them towards productive futures.
She deployed to Iraq for the initial invasion in 2003 and was the only female to go out with her unit. In 2013 Mrs. Hanible founded Finding Your Vision Expo, a female empowerment expo that brings motivational speakers and other successful women to share their experiences with women who are looking for sisterhood and motivation.  In 2014 Tee's event featured celebrity host and R&B Grammy nominated singer Syleena Johnson welcoming over 600 women in the northern Virginia area thus opening up opportunities for other women to bring similar platforms in a much needed area.
She has received a number of awards including, the 2013 recipient of the Marine Corps Maj McClung Leadership Award for the Marine Corps for her service and accomplishments.
Find Tee Hanible on Twitter here.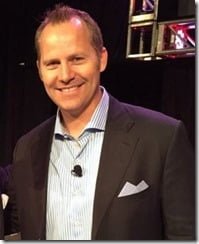 Commander Rorke T. Denver has run every phase of training for the U.S. Navy SEALs and led special-forces missions in the Middle East, Africa, Latin America and other international hot spots. He starred in the hit film Act of Valor, which is based on true SEAL adventures. His New York Times bestseller, Damn Few: Making the Modern SEAL Warrior, takes you inside his personal story and the fascinating, demanding SEAL training program he now oversees. In his second book Worth Dying For: A Navy SEALs Call to a Nation, which was released in April 2016, Rorke tackles the questions that have emerged about America's past decade at war–from what makes a hero to why we fight and what it does to us.
After completing the SEALs' legendary Basic Underwater Demolition program in 1999 (BUD/S Class 224), Denver began an action-filled 13-year career as a platoon commander and training leader with America's premier special-operations force. After returning to the United States, Denver was appointed flag lieutenant to Admiral Joseph Maguire, commanding officer of Naval Special Warfare, traveling to Afghanistan and briefing Congress on SEAL operations. In 2009, he became First Phase officer of SEAL Basic Training including Hell Week, then rose to Basic Training officer. He went on to run all phases of training including advanced sniper, hand-to-hand fighting, communications, diving and language.
Denver is an honor graduate of the United States Army Ranger School. He holds a Bachelor of Arts degree from Syracuse University, where he was an All-American lacrosse player and captain of the varsity lacrosse team. He earned a Master's Degree in Global Business Leadership from the University of San Diego. He is married to Tracy Denver with whom he has two daughters.
Find Rorke Denver on Instagram here.
Ready for Americna Grit? Tell us who is your favorite host!