You probably know Jessie Williams as Dr. Jackson Avery on Shonda Rimes' hit series, Grey's Anatomy. He made his debut on the show in 2009 during the sixth season. But it wasn't always fame and glam for the former teacher, in fact his better half Aryn, who is a real estate agent met Jesse, during his teaching days! So they were both just a couple of regular people with regular jobs. Aryn's hubby is a graduate of Temple University and taught high school History, African Studies and English in Philadelphia.
"She's been with me through all different facets of my career,"
Said the actor. The couple married in September 2012 after dating for over five years. They said their "I dos" in Los Angeles in an intimate and elegant setting.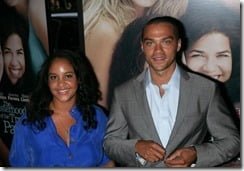 Aryn Drake-Lee is a graduate from  Barnard College at Columbia University and according to her LinkedIn she is an Associate Broker at Brown Harris Stevens. She began her career under the tutelage of Webb and Booker in Harlem while attending Barnard she graduated in 2001 and continued her real estate ascent at William B. May, prior to joining Brown Harris Stevens.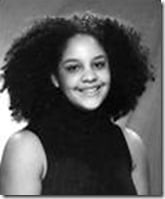 Aryn purchased her first of several properties at age 24, and has since enjoyed investing in real estate as a pastime. Fluent in French and Spanish, thanks to her education at the French American International School, Aryn is known industry wide as a skilled communicator and outstanding real estate professional. She has a first-hand knowledge of Brooklyn life where she lived at Crown Heights and where she met her actor husband. She also lived and worked in Prospect Heights and Bedford-Stuyvesant.
As a successful broker she realizes that the decision to buy a home is often one of the most important, so she is sought out by first-time buyers seeking a consummate professional willing to guide and advise them throughout the entire process. You can see a list here of sold properties in which Aryn Drake-Lee has represented the seller, the buyer, or both.
The accomplished realtor who currently resides in Brooklyn with hubby might be taking a break from real state if she hasn't already since she is expecting her first child! According to U.S Weekly The 33-year-old is due in December 2013. Congrats to the couple on becoming new parents soon!
Follow Aryn's hubby on twitter here.