Rutledge Taylor
Rutledge Taylor is the longtime boyfriend of 80's singer/songwriter, Debbie Gibson. The two have been in a committed relationship for years.
Born Deborah Ann Gibson on August 31, 1970; the New York native became a pop idol in the late 80's with songs like Foolish Beat and Only in My Dreams.
Gibson's time at the top of the charts was very successful, producing five Top Ten singles, including two number ones, and two multi-platinum albums. She began writing songs in her early childhood, taking piano lessons at the age of five.
At age 12 she wrote "I Come From America," which earned her wide recognition for her talents. "I Come From America" won 1,000 dollars in a songwriting contest, prompting her parents to sign a management contract with Doug Breithart. Breithart helped Gibson learn several instruments, as well as teaching her how to arrange, engineer, and produce records; she would record over 100 of her own songs by 1985.
In the early 90's she turned to acting and starred in the Broadway production of Les Miserables and Grease. She has released a total of nine studio albums.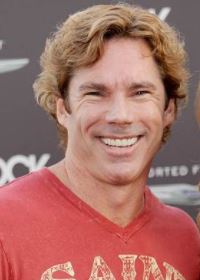 As for her love life, the blonde was previously engaged to Jonathan Kanterman.
In 2015, the singer and Broadway star, told a publication "we are married at heart" –when talking about her 9-year-relationship with Dr. Rutledge Taylor.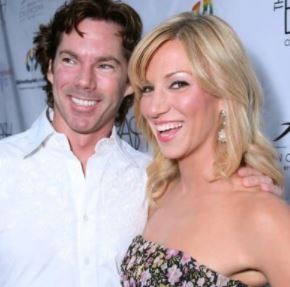 The two began dating in 2008 and she has credited her doctor boyfriend with keeping her in the best shape she's ever been.
Dr. Rutledge Taylor is a medical doctor specializing in preventative medicine. The 47-year-old, was born Rutledge Douglas Taylor on July 23, 1970, in Mississippi. He received his BA in Biology and Chemistry at Delta State University, a degree from West Virginia School of Osteopathic Medicine; eventually completed his residency in traditional General Medicine and Family Practice at The University of Alabama.
Check out his website here.
Dr. Rutledge Taylor owns an anti-aging medical practice, he is currently based in Los Angeles according to his LinkedIn. The hunky doctor is also the producer and director of the 2010 documentary 3 Billion and Counting –the film investigates the mosquito-borne disease, Malaria and is responsible for hundreds of millions of deaths each year. The doc and his team can be seen globe-trotting around Africa, India, and the U.S.
Be ready to see more of Dr. Taylor as his longtime lady has been casted in season 25th of DWTS.