Liam Hemsworth has obviously moved on from Miley Cyrus and has fallen like his older brother for a sexy Latina, whose first name sounds very similar to the one of his sister-in-law Elsa Pataki. Liam and Mexican actress, singer and model Eiza Gonzalez were spotted together at a night club in Cali a few days ago, then again leaving his home and then again yesterday outside her Hollywood Hills apartment where they also displayed a hot kissing session.
Products Mentioned On This Article
As you can imagine many Miley fans are going to talk rude things about Eiza like for example an article published recently about calling Liam's new GF the Mexican Michael Jackson, no, don't worry no children related commentary but plastic surgery related.
Eiza who is aware she has been branded as the Mexican MJ and that people said she is addicted to plastic surgery confirmed that the only part of her body that she has gone under the knife in her nose..
The truth is, it's such a shame that they make up such things, they have a lot of imagination," she wrote last year. "Tomorrow they're going to say that I got liposuction!"
"The one thing that I had operated on, and I say it and I'm not going to hide it, is my nose," she admitted. "And you can go ask López Infante [her plastic surgeon] if he's done anything else to me! …I'm not going to talk about this again! Whoever wants to believe that I've changed my face, whatever! I'm content and happy, kisses!"
"Because I'm focused on work and I don't give them anything to make fun of me about, they invent things. I'm super focused on my CD and more!"
But is really just her nose that Eiza Gonzalez has given a little help, you be the judge.
Hopefully, Liam is not following a pattern here, Eiza like Miley is a child actress and singer,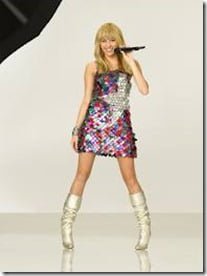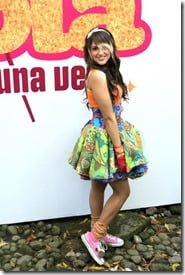 she too was criticized over her weight loss,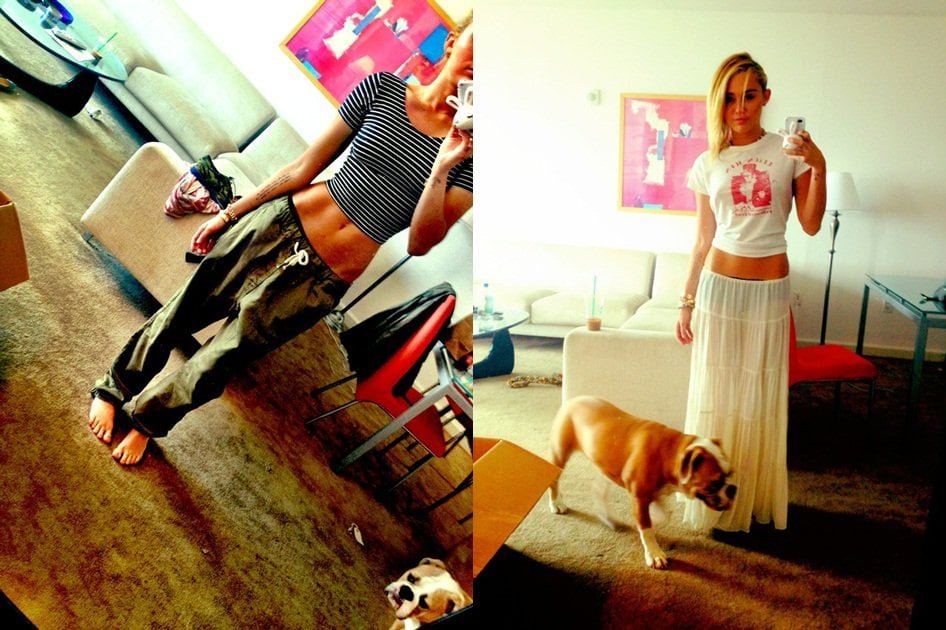 she has that heart tattoo on her finger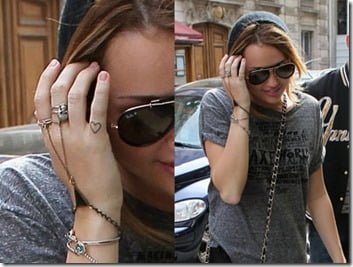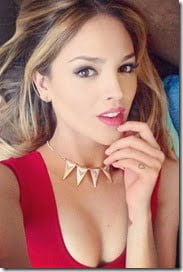 and look at that Eiza also likes to stick out her tongue.
Here is what we can tell you of Eiza Gozalez's biography.-
23-year-old Eiza Gonzalez Reyna was born in Caborna, Sonor, Mexico in January 30, 1990 to former model Genda Reyna and Carlos González who died in a car accident when Eiza was 12. Eiza attended at the Edron Academy in Cal Deserto de Los Leones where she was diagnosed with ADD. Eiza has one older brother, Yulen.
She was accepted at Televisa's acting academy Centro de Educación Artística, in Mexico City at age 14 and began her acting career under the name of Michel. By the time she was 17, she starred as Dolores "Lola" Santodomingo Valente in the Mexican soap opera Lola…. Erase una Vez.
In 2008 she starred in una familia de Tantas as Gaby, then as Gabriela Ortega in Mujeres Asesinas 2 and as Clara Molina in Suena Conmigo  in 2010 and as Nicole Brizz in Amores Verdaderos last year.
She was the voice of Jessica in Dr. Seuss' Horton Hears a Who! and Eep in the Spanish version of The Croods.
Eiza has starred in two plays in the theatre "Hoy no Me Puedo Levantar in 2007 and Romeo and Julieta in 2012, I did mention she is a singer, right? Eiza's debut album Contracorriente was released in 2008 and Te Acordaras de Mi  in June, 2011, she is preparing to released her third album this year.
Before dating Liam, Eiza dated Pepe Diaz for two years, they split up this April.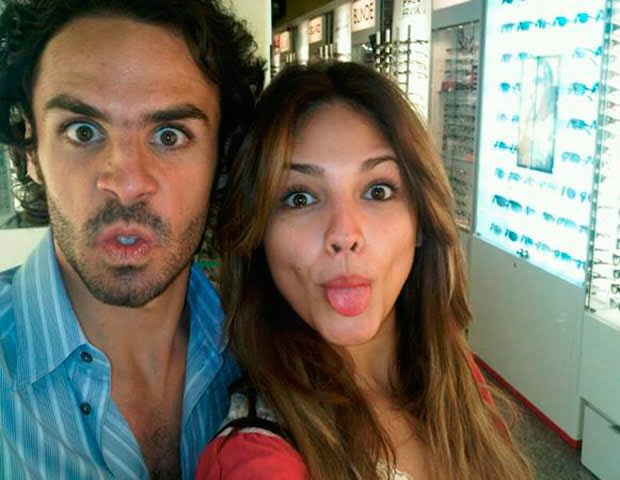 Follow Eiza Gonzalez on Twitter here, Find her on Facebook here, YouTube channel here, and visit her website here.