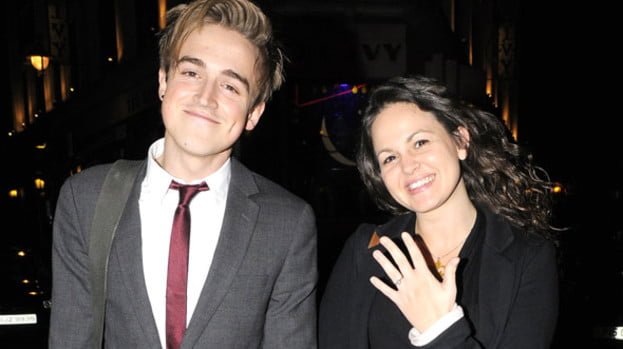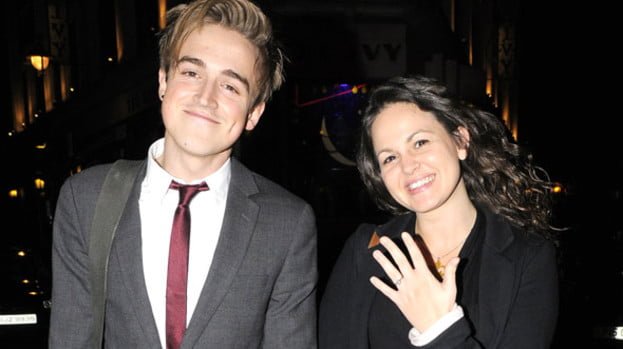 Giovanna Falcone is married to McFly's Tom Fletcher. This adorable couple have been sweethearts since they were in school, at the age of thirteen.
Gi was born on January 29, 1985 in Essex, England. She attended the Sylvia Young Stage school, and then went on to graduate from Rose Bruford College in 2006. She and Tom became engaged on April 18 2011.
Did you know that the McFly song "All About You" was written by Tom as a Valentine present in 2004, when he forgot Valentine's Day? This is one seriously cute couple.
They got married on May 12, 2012, and now live in North London with their three cats, Marvin Leia and Aurora. Mario Falcone,of The Only Way is Essex fame is Gi's brother. Giovanna has a blog in which she talks mostly about cats, her friends and books, which she loves. In fact she's an author herself. Her book "Billy and Me" has been well received. She also and actress and has appeared in many plays in London and on television.
And now this busy couple have announced via youtube video that they are expecting a baby. Says Tom, "We couldn't hide it any longer".The clip was accompanied by music with the lyrics 'Baby I want you to know, that I love you so, I wrote a little lullaby.'
What more can we say about these two, soon to be three? We hope they will be happy and in love forever!