Gloria Govan
Gloria Govan is the bombshell girlfriend of former NBA point guard turned coach, Derek Fisher. Her man played in the NBA for 20 years, 13 of which were with the Los Angeles Lakers.
The season after he retired, Fisher was hired to be the head coach of the New York Knicks, compiling a terrible 17-65 record in his first season. He was subsequently fired in February of 2016 and has been working as an analyst for TNT and doing basketball coverage for Spectrum SportsNet over the past several months.
Most recently, Fisher who is the father of four with former wife Candace –has been casted in the upcoming season of DWTS.
That can only mean, we'll be seeing a lot more of the gorgeous Gloria Govan.
The Basketball Wives TV star, and Fisher made headlines after their relationship was discovered by Gloria's ex. Back in October of 2015, Fisher and Matt Barnes got into an intense brawl after the latter discovered that his ex-teammate was having sexual intercourse with his ex-wife.
Gloria Govan is the mother of twins with ex-husband and NBA player, Matt Barnes.
Gloria Govan met Barnes when she was only 12, they began dating in 2006, when he played for the Golden State Warriors. In 2008 Gloria Govan gave birth at age 38, to twin sons Carter Kelly Barnes and Isaiah Michael Barnes.
Barnes was arrested in 2010 on suspicion of domestic violence against Govan. The two tied the knot in 2013, separated in 2014 and finalized their divorce in 2016.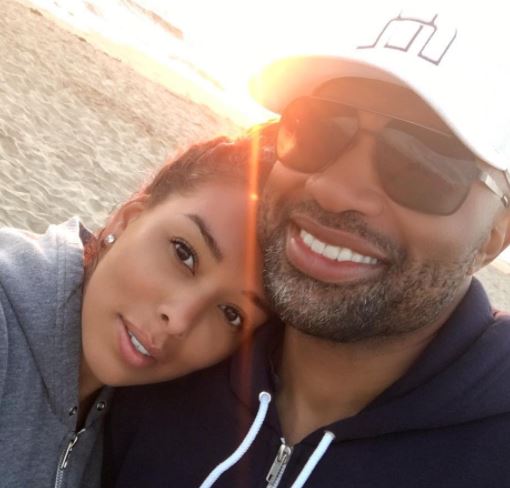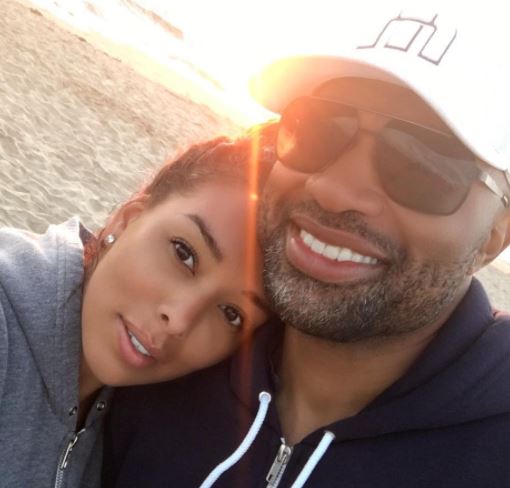 Fisher and Barnes used to be teammates on the LA Lakers, they played for the same team for two seasons.
Gloria Govan was born February 22, 1985. She became a known figure for her modeling and acting jobs. Gloria Govan made her reality TV debut in 2010 for "Basketball Wives" where her opinionated attitude made her a main character. She spent two seasons on the show before joining VH1's "Basketball Wives LA" in 2011 and 2012.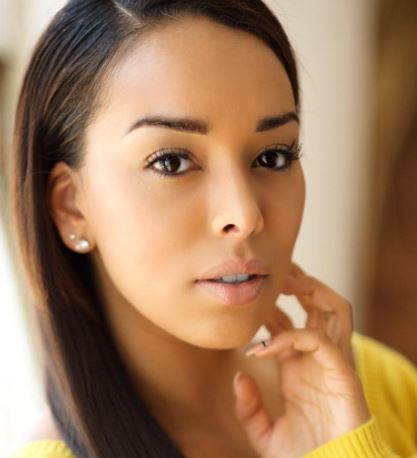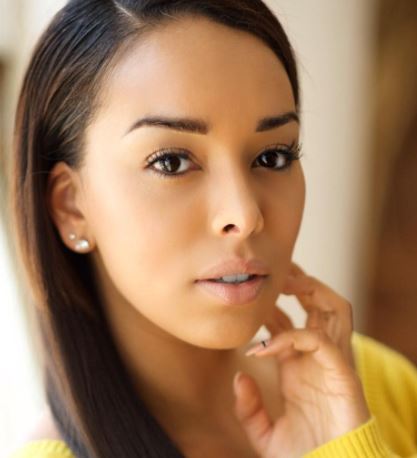 She's also done some acting participating in "Chocolate City" and "More Money, More Family" in 2015. When cameras are not rolling, she remained focused on philanthropic efforts and entrepreneurial endeavors, including a fitness video.
In addition to her TV credits, the brunette stunner is also the author of cookbook, 'A Mixed Girl's Favorite Recipes'
She developed the project along with friend, Marlena Attinasi. In their website, the friends say they came up with it over the years of entertaining and raising their children.
Gloria and her man made headlines just a few months ago, after the couple got involved in a car crashed, luckily the two managed to avoid injury despite the severe nature of the accident.
Check her out on Instagram here.