Greg Lott has come forward with details of his affair with the late star Farrah Fawcett. Back in 2009 when the star passed away it was her three decade partner and father of her only son, actor Ryan O'Neal who was there at her bedside and provided everything the 62-year-old artist needed. Farrah Fawcett and Ryan O'Neal fought and loved each other during their volatile and passionate affair and although it was understood by Hollywood standards; Lott claims it was him who Farrah always turned to.
Greg Lott is a former college footballer who met Farrah Fawcett in the Sixties. Some may envy the former QB of the Longhorns and super hot, young Farrah Fawcett for a girlfriend. He ran back the opening kick-off against Tech at Lubbock in 1966 and was the starting QB, some of the other statements appointed to him include Greg being hurt against Arkansa's and being the winning QB throwing one TD and running for another against OK at the Cotton bowl.
Gregg Lott lettered for the Horns two years, 1965-66. He is listed in 1965 as a backup quarterback to Marvin Kristynik. Lott's injury must have been career ending because he is not listed on the roster in 1967, although referred to as a "sophomore" in 1966.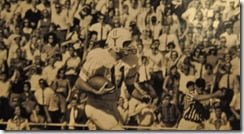 When she passed three years later after her initial cancer diagnose Lott claims he was shut down by O'Neal when tried to reach out to her and now Lott has taken part of a lawsuit over the ownership of an Andy Warhol portrait of Fawcett!
Greg Lott has said he and Farrah Fawcett
"fell in love with each other all those years ago and we never really stopped loving each other. Our lives took us in very different directions but, in the end, her heart always came home to me and Texas."
During an interview to The Mail, Lott said he was Farrah's first and last love, revealing that for the last 11 years of her life, Farrah was involved in a very private romance with him. It's a shame a love like the one Greg describes could not be really brought to light.
I first set eyes on her in the garden of the house she shared with a bunch of other girls and she just blew all the others away. She was the most stunning creature I'd ever seen. She was flawless.
He says reminiscing of the first time she saw Farrah at Texas University. He admitted his knee injury made him turn to drugs and alcohol and ended up serving two prison sentences for drug trafficking after his football career ended.While she became a Hollywood gal he struggled to get out of jail and clean up his life. He lost contact with Farrah but their relationship was back in 1996.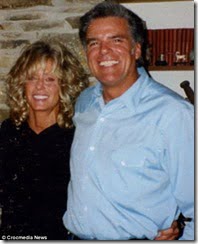 Lott has letters the lovers share dating from 1996-2008 and are testimony to the strength of their bond. Before her death, he claims she was preparing to go home to Texas, where they always had that sense of normality, they spoke on the phone two months prior to her death but it was the last time she heard of her.
According to Radar Online Greg now works as a drugs counselor having cleaned up more than two decades ago. He and O'Neal are in the middle of a trial over who keeps one of the two Andy Warhol silk screens he made of Fawcett in 1980.
Who do you think should keep it? He was obviously an important part in her life and even Ryan's son Griffin from a different relationship says:
'I have to thank Greg Lott for one thing: For loving Farrah the way she deserved to be loved. Ryan was just there for the acclaim.'
A powerful statement. Find Greg on twitter here.