Joel Schiffman
Joel Schiffman is the boyfriend of award winning TV host, Hoda Kotb. The pair has been dating for a few years and recently welcomed a new addition to her family. Keep reading and get to meet Joel Schiffman.
Joel's lady is best known for her co-host gig on NBC's "Today." She began hosting the 10 a.m. hour when it debuted in September 2007 alongside Kathie Lee Gifford.
According to her bio, she holds a Bachelor of Arts in broadcast journalism from Virginia Tech University. Kotb who was born on August 9, 1964, began her broadcast career in the late 80's, with CBS News as a news assistant in Cairo, Egypt.
Kotb worked at WWL-TV, the CBS affiliate in New Orleans, La. During the early stages of her career she was also a weekend anchor and reporter for WINK-TV in Fort Myers, Fla.
She also worked for WQAD-TV, the ABC affiliate in Moline, Ill., and for WXVT-TV, the CBS affiliate in Greenville, Miss.
She arrived at NBC as a correspondent for Dateline  in 1998; since then has covered a wide variety of domestic and international stories across all NBC News platforms as well as numerous human-interest stories and features.
Hoda who is also a NY Times Bestselling author and breast cancer survivor, has received numerous awards including the 2002 Edward R. Murrow Award, the 2008 Gracie Award, the 2008 Alfred I. duPont, among others.
In present times, Hoda 52, can also add the title of mother. Hoda who has been in a relationship with Joel since 2015, adopted a baby girl, naming her Haley Joy Kotb.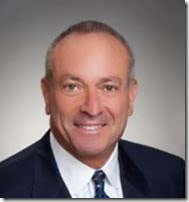 The proud daddy, Joel Schiffman is a New York financier. He was born March. 21, 1958.
Accoridng to his LinkedIn, Joel Schiffman posses broad experience in asset management relationship responsibilities for key retirement platform partners and sub-advisory relationships.
He previously worked in institutional sales for both traditional and alternative investment firms. He has been working in the financial world since the late 80's. His current position is Vice President & Director, Financial Institutions at Janus Capital Group.
Schiffman holds a Bachelor of Arts in economics from the University of California, Los Angeles –where he played in the Ruby Team. He was also a Sigma Alpha Epsilon fraternity member.
He also attended the University of Pennsylvania for graduate school, where he became a Certified Investment Management Analyst at UPenn's Wharton School. He graduated in 1995.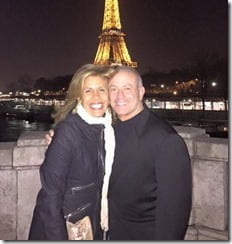 According to social media info, Joel Schiffman is the father of one daughter, from a previous relationship. His daughter's name is Kyle Schiffman who is a resident of Boulder, Colorado.
The financial executive and Hoda have been dating since at least 2013. She revealed their relationship to media in 2015. The two have been living together since 2016.
Hoda was previously married to college tennis coach Burzis Kanga, from 2005 until their divorce in 2007.
You can find Joel Schiffman on Facebook here.