Naiyana Garth
Naiyana Garth is the lovely girlfriend of English actor, DJ and musician Idris Elba –her man is best known for playing the role of druglord Russell 'Stringer" Bell on the HBO series The Wire.
Naiyana's man has starred in projects in both the UK & US. Born in September 6, 1972; he is the only child to a father from Sierra Leone and mother from Ghana.
He landed a number of British television roles and worked with his father in a car factory before eventually making his way to America. He settled in Brooklyn, New York, and Jersey City, New Jersey, working as a doorman at the comedy club Carolines and DJing.
He's landed a mix of lead and supporting roles including Daddy's Little Girls, Thor and Prometheus. He also played Nelson Mandela in the biopic Long Walk to Freedom.
The television, theatre & film actor has been nominated four times for a Golden Globe Award for Best Actor in a Miniseries or Television Film, winning one (2012), and was also nominated five times for a Primetime Emmy Award. Aside from acting, Elba has performed as a singer and rapper, going by the name (Big) Driis.
As for his personal life, Elba has been married a couple of times. He first tied the knot to Hanne Norgaard in 1999 and was also married to Sonya Hamlin in 2006. Both of which ended in divorce. Elba is the father of one daughter from his first marriage.
Which brings us to lady number three, the lovely Naiyana Garth.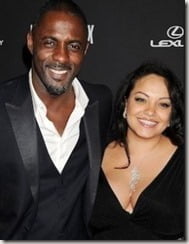 The two began dating in 2013 and the following year the two welcomed a son together. Naiyana Garth gave birth to their son Winston Elba in 2014.
Rumors of the couple splitting surfaced in 2016 but they later appeared hand in hand at an awards ceremony confirming they were still a couple. Garth is also the stepmother to Elba's daughter, Isan.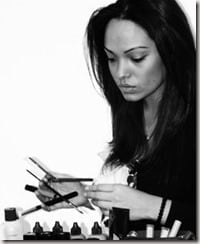 Naiyana Garth who is about 15-years younger then Elba is not an actress but works in the same industry.
The lovely Naiyana Garth is also a Brit and works as a Make-up artist. She is described as "a London-based professional hair and make-up artist with extensive experience in Fashion, Film, special effects/prosthetics, Body Painting and Bridal." Her clients included film and TV stars in the UK like Jamie Oliver, Rupert Everett, Simon Bird, Freddie Fox, and of course her new baby daddy.
Naiyana Garth attended Waldegrave School for Girls in London, then West Thames College in West London. Her career in make-up artistry started with humble beginnings at local mall counters.
She has worked with Esquire, The Sun, UKTV, BBC, ITV, Fashion T.V, Universal Records, Models One, Fascinating Aida, Storm, etc.
There you have it folks, thoughts on miss Garth? Comment below.