Meet the richest man in Australia, he is 46-year-old James Packer, and in one of those outrageous things only wealthy people do, the Daily Mail informs he and his model wife Erica Baxter have split on the eve of his 46th birthday. The statement issued to Sydney's Daily Telegraph said simply: 'It is with great sadness that Erica and James Packer announce their separation. They were married for six-years and this his second divorce.
The billionaire who is ranked 198th on the Forbes magazine list of the world's richest people is the son of the late media mogul Kerry Packer – a fierce opponent of Rupert Murdoch. He is father to three small children together with his soon to be ex-wife. His children are five-year-old Indigo, three-year-old Jackson and on-year-old Emmanuelle.
Products Mentioned On This Article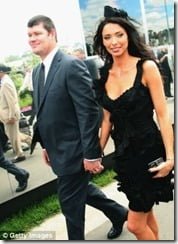 Reports online are split between the reasons of their separation; while some say there were no third parties involved other reports indicate 30-year-old super model and still married, Miranda Kerr is getting over her own split from actor husband Orlando Bloom with fellow Aussie Packer!
Kerr and her English actor began dating in 2007, announced their engagement in June 2010 and married the following month. She gave birth to the couple's only child a baby boy, Flynn Christopher Blanchard Copeland Bloom, in January 2011. Unfortunately last month Kerr and Bloom announced that they had separated several months earlier, and intend to end their marriage.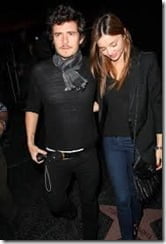 Packer and the Victoria Secret Beauty are said to be close friends and according to the Sydney Confidential column of Australia's Daily Telegraph, they both have embarked on a romance. The reports read:
"[Packer] told friends business pressures caused the breakdown of his second marriage, and is expected to spend Christmas in the US with his children, who now live in Los Angeles with their mother. Kerr, by coincidence, also calls the US home."
James Douglas Packer who was born September 8 1967; severed his family's deep ties to the media sector in 2012 when he sold pay-TV company Consolidated Media Holdings to Newscorp., pocketing $1 billion. That leaves him to focus on his gaming empire Crown Ltd., which owns casinos in Australia and has a joint venture in Macau. Packer inherited a $5 billion business when his father Kerry Packer died in late 2005. The family fortune was built on media assets. James operates a charitable foundation named for his father. He seeded it with $10 million in 2006. He has been a strong supporter of a program to help indigenous Australians move into corporate jobs. In December 2012 he took delivery of a $20 million super-yacht called Seahorse.
He was previously married to swim suit model and fashion designer Jodhi Meares for three years . Will Miranda be the charm one?
We know  he has a preference for models! What do you think of this couple??