Jean Thompson Kasem was born in Portsmouth, New Hampshire in 1954. Her father decided to move the family to Guam after Jean suffered from recurring pneumonia in 1963. She attended the University of Guam at age 16, but after marrying a Navy lieutenant at 17, she left college to work as a waitress and saleswoman on different U.S. military bases throughout the Pacific Ocean, wherever her husband would be posted. She was married to this man for six years. After divorcing him she moved to California, trying to find a job in broadcast journalism. Unable to do so she joined an acting workshop and began getting small roles on TV series.
In 1980, she married Casey Kasem, who had been married to Linda Meyers from 1971-1973, and with whom he had three children, Mike Julie and Kerri. Jean and Casey have one child, Liberty Jean Kasem.
Now Casey, who is 81, has been ill for some time. It has been reported that he is suffering from an advanced stage of Parkinson's disease. Jean, who apparently does not get along with her step children, is not letting them into her house to see their father. She's not letting old friends or even Casey's brother in!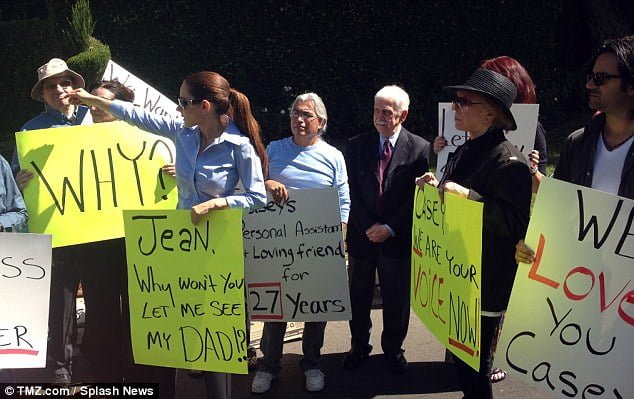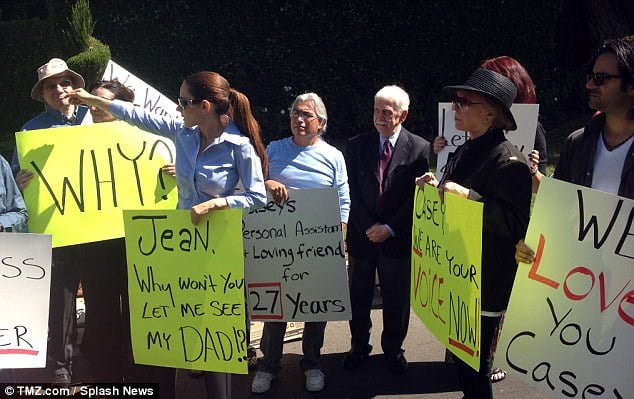 "My dad is very sick and we have been completely shut off from him for the last three months," Kerri is reported as saying. "There is no money issue here, we just want to see our dad….it's cruel to keep us from seeing our dad"
Casey's brother Mouner Kasem  told ABC that he was disappointed in Jean's actions. He came out to support the family's protest against her. He said that it might be his last chance to see his brother again.
What reasons could Jean have for not letting Casey's family and friends see him? What do you think, could these reasons be legitimate or not?