Jon Garcia & Kathy Colace
Jon Garcia & Kathy Colace are the proud parents of Nikki Bella –one half of the Bella Twins. Their daughters, Nikki and Brie Bella rose to fame for their time as wrestlers in the WWE. Nikki is currently inactive due to competing on Dancing with the Stars.
Jon Garcia & Kathy Colace welcomed Nikki and Brie on November 21, 1983. Nikki, the older twin by 16-minutes –was named Stephanie Nicole Garcia-Colace. The twins also have a brother, JJ Garcia.
Products Mentioned On This Article
Nikki began her wrestling career with WWE's developmental wrestling promotion, Florida Championship Wrestling. She won her first WWE Divas Championship in 2012 and is the longest reigning Divas Champion. She also stars in the reality TV series Total Divas and Total Bellas –which features several member of the family.
Nikki began dating fellow WWE wrestler, John Cena in 2012, the two are currently engaged after Cena proposed to her at WrestleMania 33 in 2017. During one episode of Total Divas –Nikki revealed she was married for three years! She and her high school sweetheart tied the knot but had it annulled realizing they had made a mistake.
But before she rose to fame, Nikki and her siblings were raised on a farm in Scottsdale, Arizona. Her father, Jon Garcia is of Mexican descent while her mother Kathy Colace, is Italian.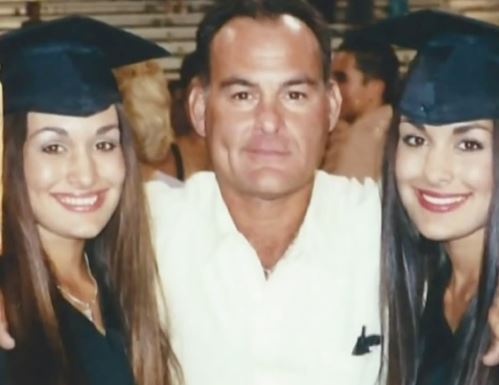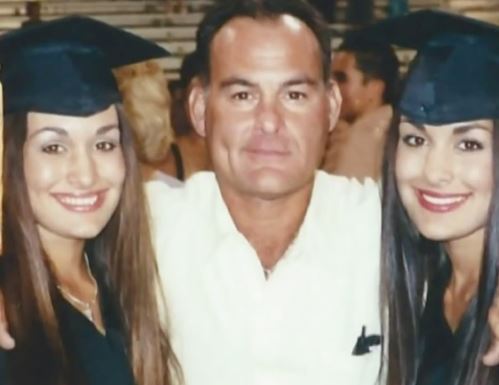 While growing up in Scottsdale, Arizona, the twins played soccer on the Sereno Golden Eagles club team. Nikki was supposed to get a scholarship to play soccer in college but then she broke her leg. As it turns out, soccer's loss ended up being the WWE's gain.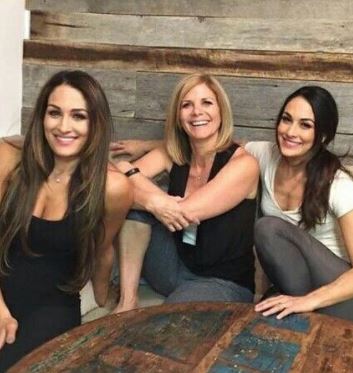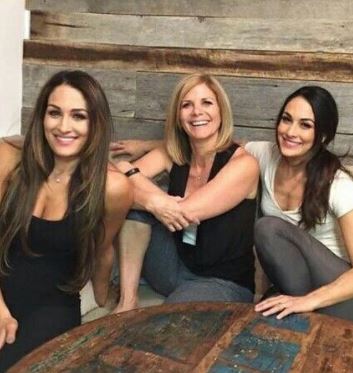 As for her parents; over the years, she has had a somewhat estranged relationship with her dad, so not many details are known about him. Jon Garcia & Kathy Colace divorced when Nikki was quite young and Kathy has since moved on.
Kathy Colace is still prominent in the family's life and is even the boss of several of them. She is currently married to former Raw General Manager John Laurinaitis. Kathy met John through The Bella's career with WWE. Nowadays she goes by Kathy Colace Laurinaitis and serves as a partner at JBN Associates.
Will Jon Garcia & Kathy Colace appear in DWTS to support their daughter, Nikki?
Check out Kathy on Twitter here.