Kathleen Rosemary Treado
Kathleen Rosemary Treado the longtime wife and soulmate of veteran and beloved actor, playwright and musician, Jeff Daniels.
The couple has been married for decades and together have built a beautiful family. Kathleen Rosemary Treado has not only been his companion and fan number one but also the mother of his beautiful children.
Products Mentioned On This Article
The two have attended numerous awards ceremonies and red carpet events together. It is safe to say, Kathleen has been by her husband's side every step of the way. Back in 2013, Emmy Award winner Jeff Daniels took another award home with his beautiful wife.
65-year-old actor Jeff Daniels from Athens, Georgia and was raised in Chelsea, Michigan where he was attending high school and met the girl of his dreams.
The love affair between Jeff Daniels and his wife Kathleen Rosemary Treado began when they met in high school in the late 70's.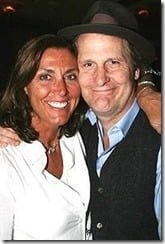 The two became husband and wife after dating for years, in 1979. They have since raised three children together, sons Ben and Lucas; and daughter, Nellie. Let's meet them all!
Ben Daniels
To talk about Ben Daniels, the couple's first born we first need to continue talking about his parents' story.
Jeff Daniels was born February 19, 1955 in Athens, GA.; however he grew up in Chelsea, Michigan. Daniels, the son of a teacher, businessman and politician father; dropped out of Central Michigan University to pursue a film career.
He then played a role in the 1979 Second Stage Theatre production The Shortchanged Review.
In 1991, he founded a nonprofit company called The Purple Rose Theatre Company in Michigan. The company trains in acting and writing and holds performances.
The longtime Michigan resident is widely recognized for acting alongside Jim Carey and forming the popular duo in the 1994 comedy Dumb and Dumber and it's sequel, Dumb and Dumber To, in 2014. In which, Daniels played the dimwitted Harry Dunne.
Daniels became a versatile actor to say the least, also known for serious and dramatic roles including portraying, Will McAvoy on the HBO series The Newsroom, which earned him an Emmy Award for Best Actor in 2013.
He has also earned praise for his roles in such films as Terms of Endearment, The Squid and the Whale, and Pleasantville. In 2009, he was nominated for a Tony Award for his role in the 2009 play God of Carnage.
In addition, Jeff has appeared as the TV spokesman for the Michigan Economic Development Corporation, promoting Michigan's effectiveness in bringing in new companies.
He was inducted into the Michigan Walk of Fame on May 25, 2006, in Lansing, Michigan, and delivered the winter commencement address at the University of Michigan in 2009, at which he was granted an Honorary Doctorate in Fine Arts.
On the other hand we have the lovely Kathleen, whom with celebrity looks, has led a low profile always allowing her husband to be in the spotlight.
Kathleen Rosemary Treado who is also a native of Michigan, has been a dedicated housewife and mother. She has been in charge of raising the couple's children. The couple managed to successfully raise three now-grown children away from the spotlight.
Kathleen Treado became Mrs. Jeff Daniels one Friday 13, in 1979 the month could be either on April or July, we can't be sure,  in 1979 both months had a Friday 13, wondering about why on earth would they chose to get married on a Friday 13? The reason is simple, it was because Jeff wore the #13 on his baseball shirt.
The celebrity spouse and mother of three, keeps active on Twitter.
Ben Daniels
Kathleen Rosemary Treado who is best known as Kathleen Treado Daniels, became a mommy for the first time in 1984. She gave birth to a beautiful son whom they named Benjamin. Baby Benjamin and his adoring parents decided to move back to their home  of Chelsea, MI.  by the time he was two.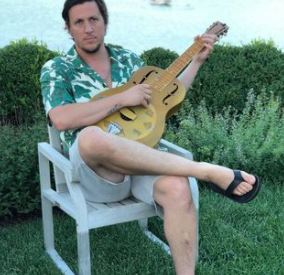 Ben grew up to be on the spotlight like his famous father. The 36-year-old is a musician and founder of the Ben Daniels Band.
According to its website, Ben decided he wanted to become a musician while in Arizona as he was studying audio engineering.
He then began writing his own music around 2006 and lists his influences including Bob Dylan, Robert Johnson, J. J. Cale and John Prine.
In 2008 he formed the Ben Daniels Band. Ben Daniels has played locally before at The Barns at Wolf Trap. They feature Ben Daniels on guitar and vocals, Tommy Reifel on bass, George Merkel on guitar, Wesley Fritzemeier on drums and mandolin, and singer/songwriter Amanda Merte on vocals.
They have an Americana sound; jazz, blues, and rock n roll.
Jeff Daniels, has also appeared on stage playing with the band.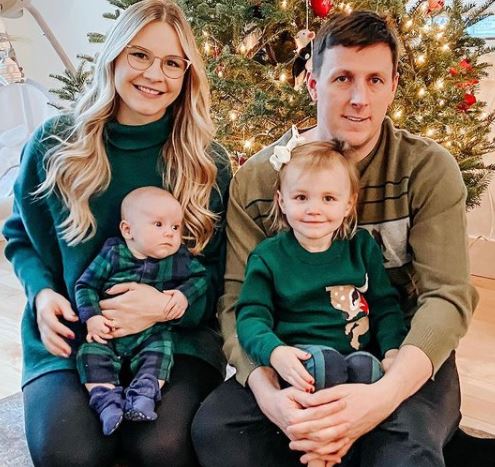 Ben is also a married man, he and wife, Amanda Daniels are the proud parents of two children: Della & Ziggy. The couple tied the knot in 2019. Amanda Daniels who was born Amanda Merte, is also a member of the band.
Ben Daniels Movies & TV Shows
Alongside with his band, Ben Daniels has appeared on numerous shows including PBS's 'ON TOUR: Jeff Daniels with Ben Daniels Band'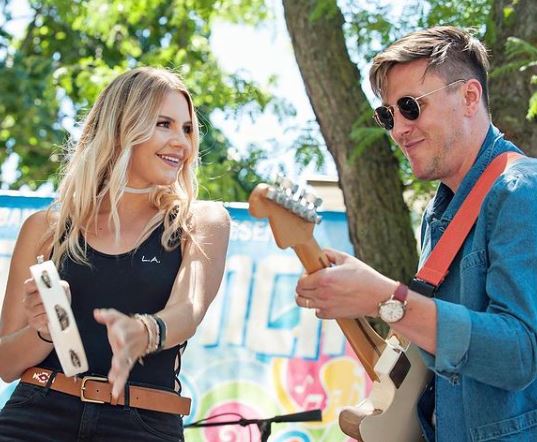 The Ben Daniels Band, has shared the stage with Lyle Lovett, John Hiatt, Joe Ely, Guy Clark, Keb Mo', and Bruce Hornsby. He performed at David Bromberg's 70th Birthday Bash at NYC's Town Hall.
Ben Daniels Band have played all four corners of the Mitten, from Rockford Brewing Co. in Rockford to Bell's Brewery in Kalamazoo to The Ark in Ann Arbor to the Grand Marais Music Festival, releasing several albums between gigs.
The band has also played on Mountain Stage with Jeff Daniels. Both father and son have shared the stage several times.
About the influence of his award-winning actor, singer-songwriter father, Ben has said
"My dad was really my first musical influence and he was always a huge supporter of my learning the guitar," "He's been playing for as long as I can remember. He burned the blues into my mind."
Lucas Daniels
Three years later after the birth of the couple's first child, Jeff and Kathleen Rosemary Treado added a new member to their beautiful family. Mrs. Treado gave birth to her second child, another son whom they named, Lucas, in 1987.
Lucas Daniels is a former high school athlete who participated in three sports (football, hockey, baseball). He was the team captain in all sports.
The 33-year-old has also been drawn to the entertainment world. He appeared in at least seven plays and Musicals while attending MSU. He holds a Bachelor of Fine Arts in Theatre.
In addition he received his Actor's Equity Association Card for Understudying at the Purple Rose Theatre Company. He's worked alongside his father.
His most recent understudying job at the Purple Rose was in the production of Spring Comedy Festival: Lovers, Liars, and Lunatics which involved 11 World Premiere short plays.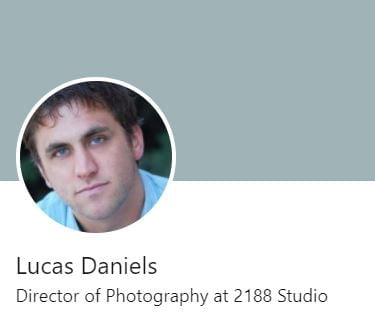 According to his LinkedIn, Lucas Daniels is currently a Director of Photography at 2188 Studio; a professional video and audio recording studio.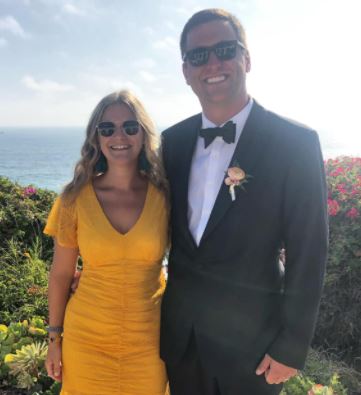 Lucas is also a married man. He and wife, Shannon Daniels are the proud parents of one adorable baby son. Shannon Daniels is a Registered Nurse (RN) at Saint Joseph Mercy Health System.
Nellie Daniels
Nellie Daniels, the couple's little princess was born in 1990. She is not so little anymore, in fact, she is currently engaged to be married! She and fiancée, Joe Norris are set become husband and wife in June 2021.
The couple met and went on their first date around December 2016 and began dating in January 2017. Joe popped the question in 2019 after two years of dating and were supposed to be married on August 2020.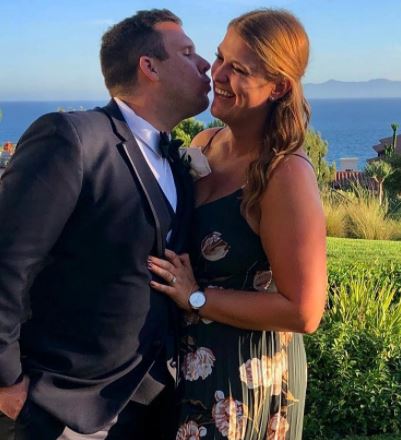 According to the knot, the couple has since rescheduled their big day for June 26, 2021.
Nellie graduated from Chelsea high school in 2008, where she played varsity basketball. Nellie Daniels currently goes by Nellie Norris. Both Nellie Daniels and Joe, are educators.
John Daniels
John Daniels is Jeff's younger brother. Unlike his famous brother, John has led a life away from the spotlight. That would also make him Kathleen Rosemary Treado's brother-in-law.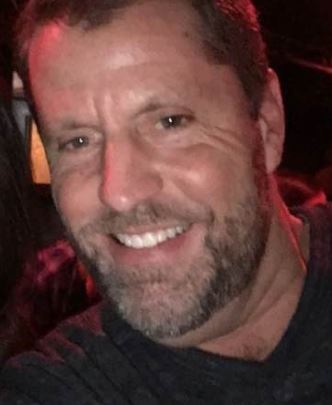 The younger Daniels is the president of the Chelsea Lumber Company. John joined the company full time in 1982. He had previously worked at the company in the mid-1970's on summer break from Chelsea High School.
He now handles the purchasing of all lumber supplies, plywoods and other building materials for all three locations. He is the active general manager and advertising manager for Chelsea Lumber. John currently resides in Chelsea.
The brothers also have one sister, Jodi Daniels.