Meet the beautiful and very lucky girl married to Sam Claflin, the British actor playing Finnick Odair in the Hunger Games' sequel Catching Fire.  Claflin's pretty lady also an actress is Laura Haddock.
27-year-old actor Sam Claflin from Ipswich is the third child Mr. Mark Claflin and his beloved wife Sue have, all boys for them, luckily with Sam's recent wedding, they gained a daughter and hopefully more will come and with them, grandchildren will fill their household with laughter!
Products Mentioned On This Article
Claflin and his gorgeous, talented wife Laura Haddock met in 2011, they got engaged in May, 2012 and a year later on July 30th, 2013 they got married in a private yet romantic wedding surrounded by their closest friends and family.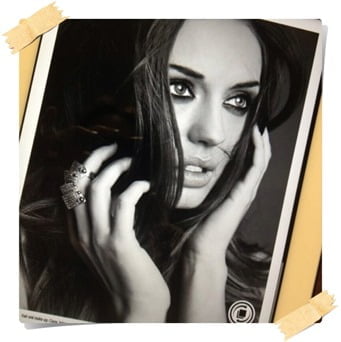 28-year-old Mrs. Claflin was born Laura Jane Haddock on August 21, 1985 in Enfield, England, Laura grew up in Harpenden, Hertfordshire where she attended St. George's School.
By the time she reached her seventeen birthday Laura moved to London and began her acting training at Arts educational School in Chiswick; that same year, she had her grand debut as Melanie in one episode of the television series My Family.
The next year she made a cameo appearance in Comedy Showcase and starred in 6 episodes of Honest as Katie Carter. Portrayed Lady Arabella Worthesly Wosley in The Palace and starred as Bethan in The Color Of Magic.
In 2009 starred as Natasha in 7 episodes of the t.v series Monday Monday and as Samantha in How Not To Live Tour Life, in 2011 had a small role as a desperate fan seeking for an autograph in Captain America: The First Avenger.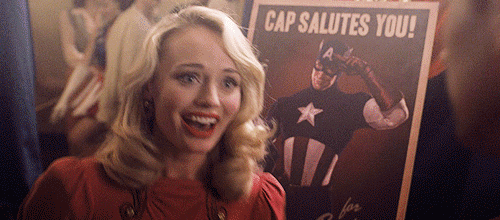 Also in 2011 Laura Haddock was seen as Alison in the film The Inbetweeners Movie and as Dr. Clare Somersby in Strike Back. Last year she appeared in Upstairs Downstairs as Beryl Ballard, plus in two  episodes of Missing, dancing on the Edge and in the short film House Cocktail.
This year Laura is Da in Vinci's Demons and in three short movies, Hardwire, Goldfish and For Life, don't miss her  as June in the 2014 film SuperBob.
You  can all follow Sam Claflin's wife Laura Haddock on Twitter here.