Albert DePrisco
Albert DePrisco became the new husband of writer/actress/dancer, Lisa Niemi, real name Lisa Anne Haapaniemi Swayze DePrisco, also known as the widow of late Hollywood star, Patrick Swayze.
DePrisco is a billionaire jeweler who proposed to Niemi in 2013.
Lisa and first husband, Patrick Swayze met during their teenage years. She was a student at the Houston Ballet Dance Company ran at the time by Patrick's mother. The two were married in 1975 and remained together until his tragic death in 2009. Patrick who died of pancreatic cancer had a number of success in film. Aside from his acting career the couple ran a construction business and raised horses together. They never had children.
Lisa was born May 26, 1956. The Texas native wrote directed and starred in the 2003 film One Last Dance alongside her husband. She also had roles in a number of projects including, Steel Dawn, Letters from a Killer, Next of Kin, Younger and Younger, She's having a Baby and others.
Her TV credits include, Super Force while she alos served as director of her husband a number of times, the last one being in an episode of his TV, The Beast.
She has released two memoirs including, The Time of My Life –which became a NY Times best seller. She is also a licensed pilot.
She and her second hubby, Albert DePrisco met through mutual friends and were married on May 25, 2014 at Mar-a-lago in Palm Beach–before more than 50 family and friends.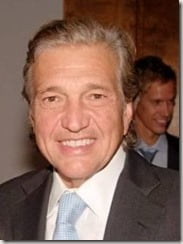 At the time she described Albert's heart, his generosity and his personal strength as the traits which made her want to spend the rest of her life with him after being married to Swayze for 34-years.
Albert DePrisco was born August 30, 1955. The Boston, Mass. native is the son of Francis and Marie DePrisco. He has two sisters, Donna and Deirdre DePrisco who happens to be a professional ballroom dancer. Accoridng to Radaronline, Albert also has a brother named Frank –who was arrested on charges of crack-cocaine and marijuana possession in 2003.
He is the owner and President of A.M. DePrisco Wellesley. DePrisco bought the DePrisco Jewelers from his family in 1995 and has been operating independently ever since. His business is based in Massachusetts. According to Dailyenterataimentnews, Albert DePrisco attended Wellesley High School аnd graduated in 1974.
In recent years, Albert's wife has faced serious allegations made by the Swayze family including one saying she beat the late actor and that they had an abusive relationship.
Albert DePrisco and his wife currently live in Boca Raton, Florida.
Find DePrisco Wellesley on Facebook here.