Alice Barry
Alice Barry is the lovely and mysterious wife of successful TV producer, writer and actor, Lorne Michaels.
Her husband is well known in the industry as the creator of iconic Saturday Night Live, Alice's husband is also known for producing the Late-Night series, The Kids in the Hall and The Tonight Show.
Born November 17, 1944; the Toronto, Canada majored in English at University College, University of Toronto. He began his career as a writer and producer for the Canadian Broadcasting Corporation and starred in the comedy series "The Hart & Lorne Terrific Hour."
In the late 60's he made the move to the US; once in Los Angeles he began working as a writer for NBC's Rowan and Martin's Laugh-In. He left for New York in 1975 to begin SNL. Lorne usually stays in the background, but he occasionally appears on SNL sketches.
Michaels has won over a dozen Emmys as a writer and producer of television. He was inducted into the Television Academy of Arts and Sciences Hall of Fame in 1999. He is also the recipient of the 2004 Mark Twain Prize for American Humor. He is also the founder of the production company, Broadway Video.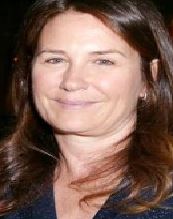 He's been a US citizen since the late 80's most likely thanks to his marriages. He first wedded Rosie Shuster in 1973 and divorced from Shuster in 1980. Michaels married Susan Forristal, a model, before divorcing for a second time in 1987.
That makes Alice Barry his third and current wife. The two have been together since 1991. She eventually became wife number three in 2004.
Alice Barry met Lorne after she landed the job working as his assistant. Alice Barry enjoys her privacy and is often seen next to her husband at red carpet events.
Since then, they have welcomed one daughter, Sophie Michaels; and two sons Edward and Henry Michaels. Her daughter Sophie attended Yale University. Henry Michaels went to Deerfield Academy and also studied at Dartmouth College. Edwards Michaels who goes by Eddie – Studied at Vanderbilt University and is an Assistant at Broadway Video.