Alexia Barroso
Luciana Barroso is the stunning Hollywood wife of actor Matt Damon. The pair has been together for years and seem to be going strong. In fact, they are considered one of Hollywood's most steadiest couple's.
Alexia Barroso, is the couple's eldest child, she is in fact Matt's stepdaughter as she is the only daughter born from Luciana's previous marriage.
As you can see there is a lot to cover here; there's the possibility you didn't even know Matt Damon's wife used to be a married woman! Which makes the actor, producer, and screenwriter not her first but her second husband.
Products Mentioned On This Article
Alexia Barroso is now a young lady in her early 20's but gained notoriety following her mother's wedding to Matt Damon. Alexia who was only six when her mom and Damon tied the knot, has been described by Matt himself as his oldest daughter.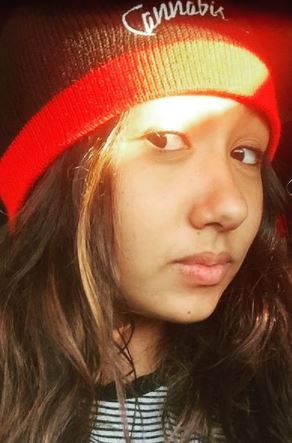 Alexia was born in 1999 and though she keeps a low profile, she has been pictured numerous times next to her famous stepdad. You may also have seen her as she appeared alongside Damon in the 2011 film, We Bought a Zoo.
It is believed she currently goes to a private college in New York, and is also known that she loves soccer.
Earlier this year it was reported that Alexia while living in NY, had contracted Covid-19, luckily she got through it just fine.
Luciana Barroso, Matt Damon Wife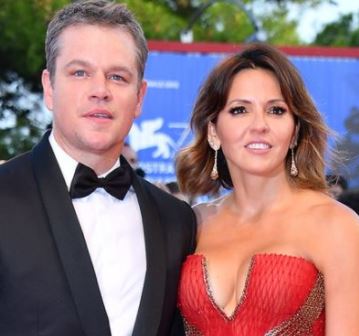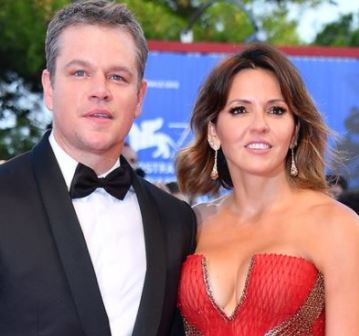 Barroso and Damon certainly make for one of Hollywood's hottest couples and one of the industry's longest marriages.
Her man isn't only one of Hollywood's biggest and talented stars, he also remains faithful to her, well at least off camera where it really counts.
By now, you probably know everything there is to know about Matt Damon who has been in at least one of your top-ten favorite movies of all time.
And since Matt Damon needs no introduction, we'll focus solemnly on his beloved.
In this section, you will learn 7 interesting and fascinating facts about the lovely celebrity spouse, Luciana Barroso.
#1 She is not American
Luciana Barroso was actually born Luciana Bozán, in Salta, Argentina in 1976.
#2 She was previously married
As previously stated, before her nuptials to actor Matt Damon, Luciana was married to Arbello Barroso. And she has kept his name since.
From that relationship she gave birth to daughter Alexia Barroso; who was born in 1998.
According to reports, the couple officially ended their marriage in December 2004, or shortly before she met current hubby Matt Damon.
#3 She met Matt Damon at a bar
Of all places, the two first met at a bar in Miami. At the time Luciana Barroso worked as a bartender and Damon was in Miami for work, filming a movie.
#4 They didn't have a fancy wedding
After two years of dating, Matt popped the question and the two became engaged in September 2005.
Luciana Barroso and Matt opted for a small and private civil ceremony. They tied the knot on December 9, 2005; at the Manhattan Marriage Bureau.
#5 She has three children with Damon
Following their nuptials, the couple has welcomed three children of their own, all girls. Luciana Barroso has given birth to three daughters: Isabella Damon, Gia Zavala Damon and last but not least, Stella Damon.
#6 She stays out of the spotlight
While she doesn't give interviews, Barroso has been seen accompanying her man side by side during red carpet events.
In fact, Luciana Barroso has become a bit of an expert at keeping her family life out of the camera. The brunette beauty enjoys a quiet life, vacationing all over the world alongside her man and children, however she has managed to lay low in Hollywood.
#7 She got her big party after all
According to E! News, the couple made a pact after getting married to have a "big celebration down the road." And they did in April, 2013; when they renewed their vows during a reported $600,000 ceremony in Saint Lucia.
How Did Matt Damon Meet His Wife
Matt and Luciana Barroso, whom he lovingly refers to as 'Lucy' -crossed paths at a bar in 2002, while he was filming "Stuck on You" in Miami.
Matt spoke about meeting her and said during an interview
"I had never really hung out in Miami. One night in the middle of the shoot, the crew, a couple guys, said, 'We're going to get a beer somewhere'—[They] kind of dragged me along." "I literally saw her across a crowded room, literally"
He told Ellen DeGeneres, it was love at first sight.
The actor also revealed once that he believed their union was meant to be as the film was initially slated to be shot in Hawaii until it was unexpectedly moved to Miami.
Arbello Barroso
Arbello Barroso widely known as Arby, is an entrepreneur and radio personality. According to his LinkedIn, he is the co founder of Green Roads and is considered a Cannabis Industry Guru.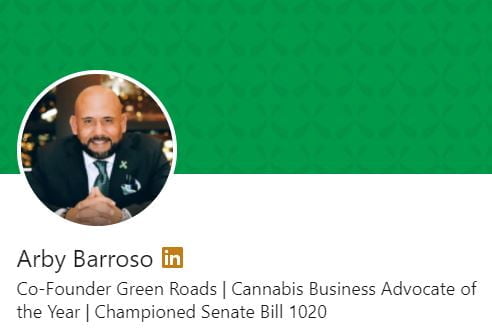 Arby Barroso whose parents had immigrated to America in 1959 from Cuba, has become an educational expert and respected industry entrepreneur. His work is to teach and promote the benefits of CBD and dispel myths.
According to several profiles, Arby Barroso suffered from arthritis of the hip which landed him in the hospital. He ended up becoming addicted to legally prescribed pharmaceuticals.
Sometime later, he took a leap of faith and moved his family out to Colorado to immerse himself in the CBD industry. He used CBD oil to help him get off the addictive substances.
Nowadays, he travels all over meeting patients, speaking at conferences, and helping CBD companies as they struggle with misinformation.
He and ex-wife Luciana Barroso were married in the early 2000's and together welcomed daughter, Alexia. Their marriage didn't last long and were separated and legally divorced in 2004.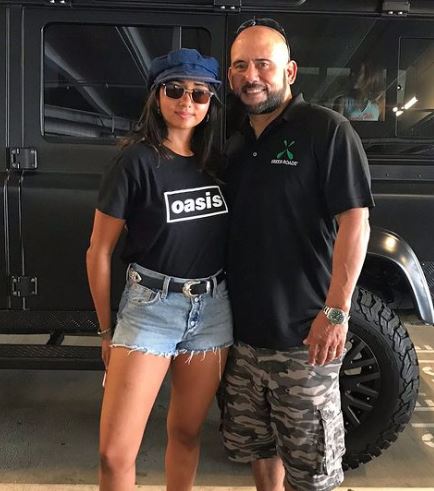 Arbello who also remarried and is the father of another daughter with his current wife, gets along pretty well with his ex, Luciana Barroso and with Matt Damon. Arbello himself has publicly praised Damon for his parenting to Alexia. Calling him the best stepfather, he said about how he treats his girl
"like she is his own flesh and blood"
Matt Damon Family
Matt Damon along with his beautiful wife, have built a beautiful family together. Their marriage is looking pretty solid after 15 plus years sharing the same space, and a few children later.
The award winning star has also been vocal about what he thinks is the secret to his happy and long-lasting union revealing he and Luciana Barroso 'never spend more than two weeks away from each other.'
The happy couple are the proud parents of four daughters.
Matt Damon Kids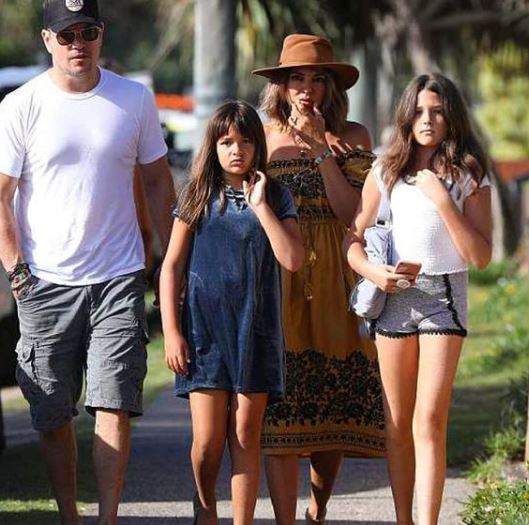 Let's meet Matt and Luciana's kids. They are Alexia Barroso born in 1999, Isabella Damon born in June 2006. Daughter Gia Zavala Damon, born in August 2008 and Stella Damon, born in October 2010.
Isabella Damon
Around a year after Matt and Luciana tied the knot, the couple revealed the exciting news that they were expecting their first child together.
Isabella Damon is the couple's first born child. She came into the world on June 11, 2006 in Miami, Florida. She is currently a 14-year-old high school student.
Speaking about parenting and how he and wife Luciana Barroso have avoid raising spoiled children, the A-list actor once said
"They don't need anything. So we send everything on to people who need it," "When people send stuff to my kids, my kids have everything they need so we pass it right on. This is the life we're giving them. It's hard to figure out how to try to give them perspective. It's a source of tension in the family at times."
Isabella is probably already setting the example for her younger sisters, Gia and Stella.