This gorgeous couple are newly weds! They tied the knot last Saturday, October 12th, at Smokey Glen Farm in Gaithersburg, Maryland.
Emmy nominated Mad Men actor Ben Feldman proposed to Michele Mulitz last December while the couple were walking their dog. They had been dating for around a year. They were named among the hottest couples at the 2013 Emmys Award show. Looking at the picture below you can see why!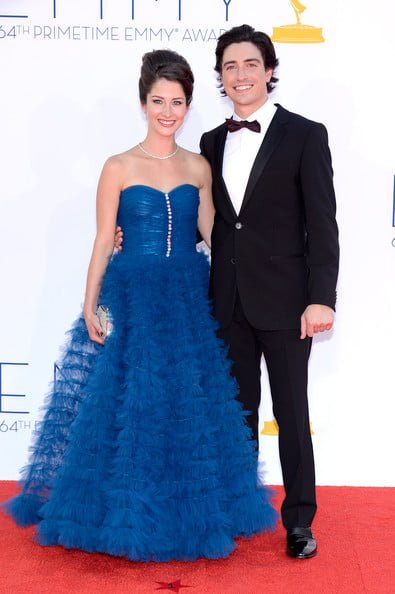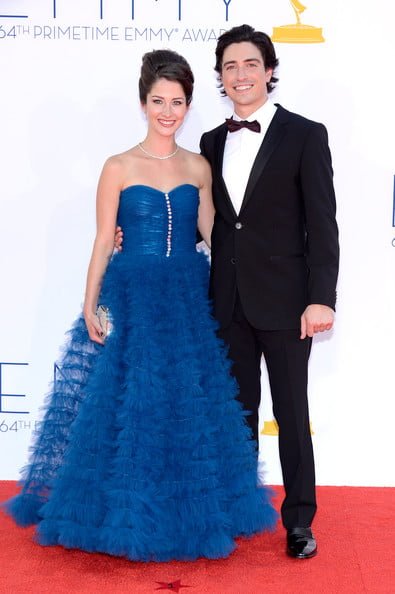 The beautiful brown haired blue eyed Michele is a talented actress too. She can play a 16 year old as well as a 25 year old and everything in between. She's also trained in Ballet, Hip Hop and Square Dancing! Her sports skills include aerobics, biking, ice skating, martial arts, running, snow skiing, swimming, tennis and yoga. This girl keeps busy!
The wedding ceremony was attended by 350 friends and family, including CNN's Wolf Blitzer Veep's Reid Scott and Broadway star Patina Miller who performed. Also performing were violinist Daniel Heifetz as well as a bluegrass band and a DJ. Guests had a great time. Delicious food, great music and lots of dancing make for an ideal party, especially when celebrating the union to two people in love.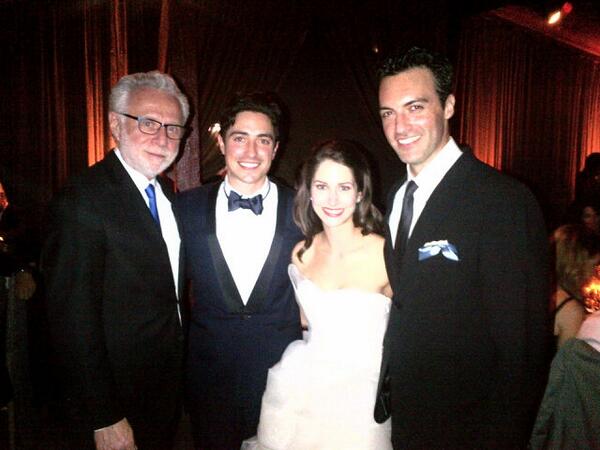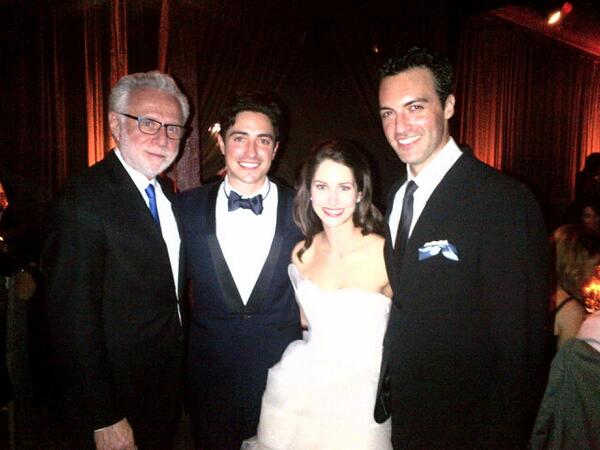 We wish this newly married couple many years of happy life together.