Sexy George Clooney didn't stay single for long, he was grabbing dinner with a hot Croatian model named Monika Jakisic, the question is whether or not George is dating Monika or is he just hurt because his former flame Stacy Keibler is already in a  new relationship??
According to sources George Clooney and model Monika Jakisic spend the night of September 25 at his home in L.A, Monika and the hot actor have known each other for  a couple of years and they have an incredible connection.
A few months ago there was a rumor that the Ocean 11 actor cheated on Keibler with Monika, who media referred to as his "ex", the couple were spotted cozied up and dancing all night at the the London's members only club Loulou's.
"They seemed to be having a great old time together," the source said. "He didn't seem to care who saw them. He was being openly affectionate." The witness said that many people were acknowledging Clooney, but "he didn't leave Monika's side. The place was packed, but he didn't seem to care who saw them inside the club. They were laughing and looked very comfortable together and were there 'til very late."
Going back a little more Monika was spotted with Clooney on a yacht off the coast of St. Tropez in 2007 when they allegedly dated.
33-year-old Monika Jakisic was born in December, 1979 in Osijek, Croatian. During the war the war in Croatia in 1991 Monika and her family flew to London in 1991. Monika knew so little English but still she got her GCSE's from and her BA from London College of Fashion.
Jakisic signed with Select Modelling Agency  in the 90's, in 1995 she was the runner-up in the Storm Model of The Year, two years later she became Croatia's First Supermodel, around this same time Monika became interested in music and joined a girl band.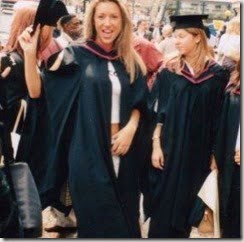 She was a regular on Wayne Hemingway's fashion segment on Channel's 4 Big Breakfast.
Jakisic was once  again a runner-up at the Storm Model of the Year in 1996, but she did won the Model Look of the Year for Elite, the model agency where Monika is currently a model at.
Find Monika Jakisic on Facebook here and follow her on Twitter here, you can also visit her at her website here.