Vanessa Grimaldi
Meet one Vanessa Grimaldi, age 29, Canadian born and ready to find love! She is one of the women currently after the heart of Bachelor Nick Viall.
Vanessa Grimaldi made her TV debut this January after becoming one of the ladies casted on season 21 of ABC's The Bachelor. According to her network bio, Vanessa Grimaldi is a Special Education Teacher.
The brunette stunner hails all the way from Montreal, Quebec, Canada. On her profile she also shares significant info, including she has no tattoos and that she's afraid of sharks and bees.
According to some show spoilers, Vanessa is one of the girls that will advance in the show, becoming one of Nick's favorites and perhaps his main gal!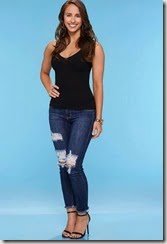 The 5'3½" has dabbled in acting in the past. She appeared on YouTube GameLoft podcasts about five years ago. However, it seems her GameLoft days are in the past.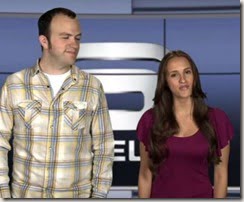 Aside from GameLoft Vanessa has also had a couple of acting roles. According to her IMDB page, she's been in Being Human, Blue Mountain State and Ascension.
Vanessa also revealed to ABC, the most romantic thing she's ever received is a promise ring! Meaning she's been in a serious long term relationship before.
She also gave perhaps one of the most awesome answers after she was asked 'If you could be any fruit or vegetable, which one would you be?' Being the smart woman that she is, Vanessa replied, 'an onion because they're a staple item and can be found all year round.'
Miss Grimaldi doesn't really have a type when it comes to men. However, she claims her man needs to have a great smile. Lastly, Vanessa who speaks French and Italian, values her family's opinion when dating, because according to her, family's opinions as they usually are right in the end.
Also from  her social media we learned Vanessa is a proud aunt. She owns at least one dog and loves fast food.
Thoughts on Vanessa Grimaldi?
You can find her on Instagram here.
——————————UPDATE—————————————–
Earlier this month we saw bachelor Nick Viall torn between Fashion Boutique Owner, Raven Gates and Special Education Teacher, Vanessa Grimaldi. At the end, he chose the gorgeous Canadian born with a romantic proposal at the final rose ceremony.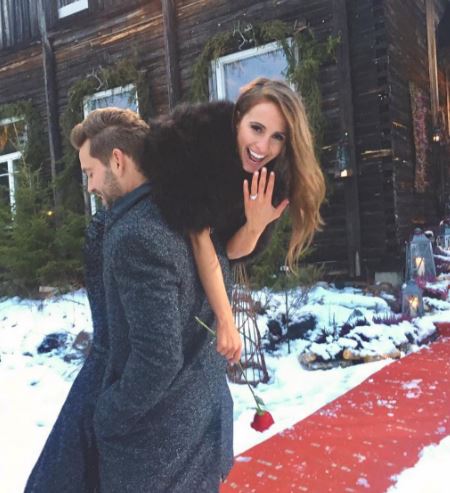 Vanessa Grimaldi accepted the marriage proposal after Nick knelt down on one knee ending with a "Yes." Since the show wrapped up, the couple has been able to enjoy their romance and have since been spotted attending basketball-games and all sorts of normal-couple activities.
Now her stud is fairly busy as we've see him jump from one reality to the next. Viall  is currently competing in season 24 of DWTS and has recently said there is no way he could be doing the show without the love and support of stunning Vanessa Grimaldi. Isn't that real love!