Miss Nicole Alvarez, sure you've seen her around before.She is the girlfriend of Dr. Conrad Murray, the physician hired to tend Michael Jackson. She must be one happy lady since the father of her baby and on and off man was released from Los Angeles County Jail early Monday morning after serving two years for manslaughter in the death of pop-star Michael Jackson.
Her man who was convicted of involuntary manslaughter in Nov. 2011 is accused of administering a fatal dose of propofol to Jackson in June 2009. Murray was sentenced to four years in county jail. Due to California sentencing rules, he became eligible for parole in half that time.
Alvarez got worldwide attention when she testified at Murray's manslaughter trial in a revealing outfit, and it was this statement from her that raised a lot of eyebrows:
"As a professional actress, my daily duties consist of maintaining my instrument."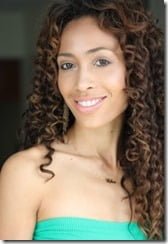 The odd looking couple met in 2005 at a nightclub in Las Vegas and she says they quickly fell in love. In March 2009, Alvarez gave birth to their son, Che. Just three months before Jackson died from a Propofol overdose.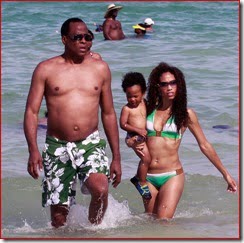 Nicole always believed in her cardiologist boyfriend and defends him to this day saying Murray actually tried his best to get the icon singer off drugs. But was shocked to learn the father of her son had a total of three more women taking the stand during the trial.
But still in love of the 60-year-old Murray she filed a declaration of support for him last year.
Although media outlets report Nicole's boyfriend want's to get back to practicing medicine that seems unlike since his medical license remains suspended in California. During her three phone calls  and two visits a week to his cell she would said
"He's been doing a lot of reading … he's able to transport himself to all these different places … like Sweden or Paris or Afghanistan."
She also said during her man's stint in jail that he started a virtual "university" behind bars, educating other inmates in various subjects. Nicole's acting credits includes appearances in 2003 "Her Knight" 2008 "Days of Wrath" and most recently TV series "Justified"
Don't miss her close up below! You can also find her as Nicole Alvarez Murray.