Meet Raven Gates, she is one of the sexy women lined up to meet hunky bachelor 17th, Nick Viall.
For those who follow the show, you should know Viall is not new to the franchise. He's been rejected a couple of times and now, he's been given the chance to choose among 30-25 beautiful women. Among them we have miss Raven Gates.
Get to know her better in her top ten facts below.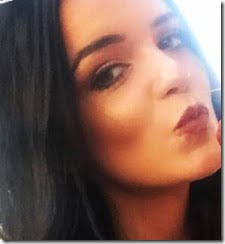 1. 25-year-old Raven Gates was born to parents, Tracy and Wes.
2. She is an Arkansas gal.
3. Her parents have had a long marriage. Tracy and Wes have been married for three decades.
4. Her father had cancer a few years ago.
5. She has a brother named Weston
6. She is the proud aunt of a niece and a nephew.
7. She is a church goer.
8. She used to keep a blog where she talked about sports and fashion.
9. She is the owner of an Arkansas' based clothing store called, Grey Suede.
10. She is active on social media.
How far do you think Raven Gates will get? Do you see her as wife material? Would she and Nick hit it off? Comment below!
You can find Raven Gates on Facebook here.