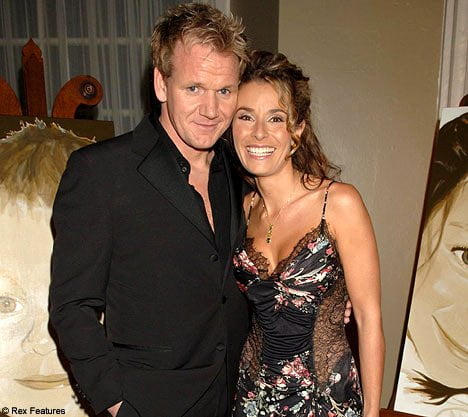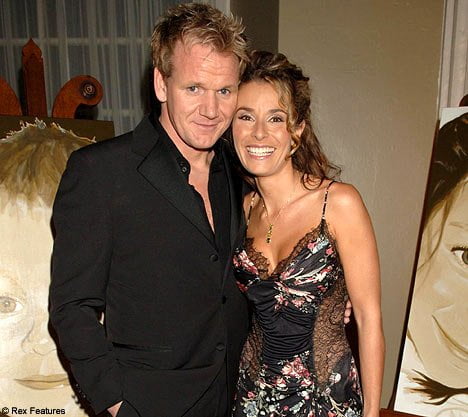 Cayetana Elizabeth Hutcheson was born in Broydon, Surrey, England in 1974. She's an author of bestselling cook books and also a TV broadcaster. But she is best known for being the wife of famous chef Gordon Ramsay.
She met Gordon when she was eighteen and engaged to his best friend! Four years later they were married in 1996. Together they have four children: Megan Jane,  Mathilda Elizabeth, and fraternal twins Holly Ana and Jack Scott,
In spite of rumors of Gordon's alleged affairs, she has remained with him, giving him her full support.  She has written over four books on cooking, which have been best sellers. And she was once named best "Celebrity Mum of the Year".
Believe it or not, she's the one who cooks at home for her kids and husband! Although now that Gordon has been in training for the Kona Triathlon, she's probably been cutting down on the calories.
Gordon and Tana enjoy life at their homes in London, England, and Bel Air, California. She and Victoria Beckham have become bff's and are often seen shopping together with their kids.Victoria has become Tana's fashion guru.
In spite of their ups and downs, it's really nice to see that this couple has remained in love through the years.