Tori Woodward
Tori Woodward is the lovely girlfriend of musician Alex Pall –best known for being one half of the EDM-pop duo, Chainsmokers.
Woodward and Pall have been dating for a while though things could possibly change soon. According to numerous outlets, Pall was recently caught cheating.
Products Mentioned On This Article
The Daily Mail reports, he was caught on a CCTV surveillance camera making out with woman and is clearly not Tori Woodward. What's even worse, it was Tori herself who shared the footage on her Instagram story with the caption "They'll look you in the eye and tell you they love you. Then destroy you without a second thought."
Tori Woodward and the Chainsmokers DJ had been in a relationship for nearly four years. She also revealed Pall is yet to apologized to her and ended the now deleted post with:
'I'm moving on with my life now with the satisfaction that I'm liberated from a horrible person and encourage anyone else in a similar position to know your worth and do the same.'
During their year-long relationship, the couple enjoyed a jetsetter lifestyle. They both often shared images of glamorous locations all over the world. The last photo of the couple was posted on December 22nd.
Below find 5 interesting facts about her.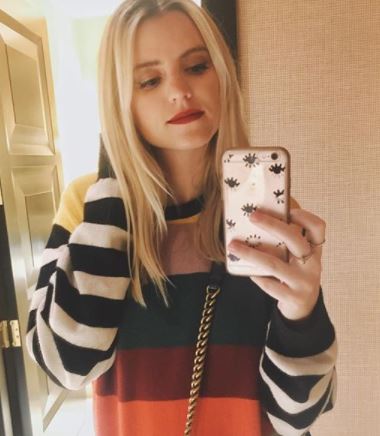 #1 Miss Woodward full name is Victoria Woodward
#2 She attended NYU and holds a doctorate of law.
#3 According to her LinkedIn she enrolled at the USC Gould School of Law, where she is working on her juris doctor degree.
#4 She worked at NBC in Los Angeles, where she was listed as a Diligence Specialist. She is currently listed as a Legal Intern at USC Immigration Clinic. She was previously a paralegal at John E. Osborn, P.C. as well as an Exec administrative assistant at Nest Communications.
#5 She owns a dog named Cheddar Chanandler Bong Woodward and who is quite the sensation with an Instagram page with over 50k followers.
Find Tori Woodward on Instagram here.