Carol Bennet, who is described as a former Bad Boys music executive is also the mother of two of the children of major hip hop producer and reality TV star Stevie J, and now she is claiming what belongs to her!
Stevie J might be all about the money and the women on Love & Hip Hop Atlanta, but it looks like he's not giving any of it to his kids! The music producer allegedly owes $1.2 million dollars in back child support for two of his children with ex-girlfriend, Carol Bennett.
According to AllHipHop.com, Stevie's assets are currently being targeted. Bennett, who worked alongside with Stevie J, is scheduled to host a press conference this Thursday October 31 to reveal more details about what is being called a "historical child support case."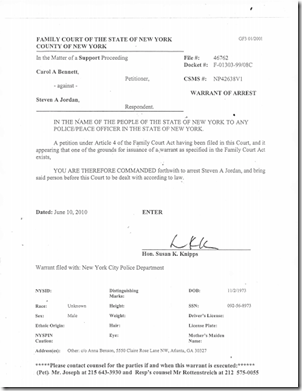 Apparently, Ms. Bennett has also contacted Bounty Alert and the Custodial Support Foundation who will attempt to recover the back child support and investigate any companies that may be shielding Stevie J.'s wealth. She must be right on! The guy has worked with major industry stars including Jay-Z, Beyonce, Lil Wayne, Deborah Cox, Tamia, Tevin Campbell, Eve, Mariah Carey, Sean "Puffy" Combs and the deceased Notorious B.I.G. The Grammy award winner has done many collaborations and last year also became a VH1 Reality TV star-where he was also involved with Mimi Faust- so we know he has some money in there!
As if that wasn't bad enough, the newly married reality star and father could be jailed under the 1992 Child Support Recovery Act, which states it's a crime to leave a state owing more than $10,000 in unpaid child support, for more than two years. According to Bennett, Stevie left NY for ATL with this huge debt hanging over him!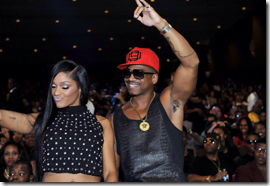 He is father to six-children as far as we know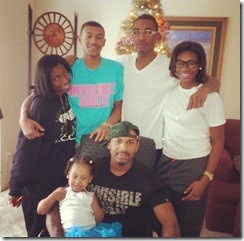 Just a couple of months back it was first reported by GossipDebunk,  Stevie J has been seeing another chick by the name of B Mae who lives in LA and I guess he promised to make her a star also, but all she ended up getting was a baby! The source revealed to BOSSIP
I'm a former friend of "PROMISE B MAE" and yes she is pregnant by Stevie. They have been keeping this on the low for a minute. Up until the whole marriage thing with himand Joseline they have been seriously beefing, so she told me about a week ago that she will be having an abortion if he doesn't get his isht together and stop keeping her a secret for TV purposes and because of Joseline.
Wonder how his wife, Puerto Rican rapper Joseline feels about this whole mess!!
Don't miss any updates as Carol presents her case to the media!