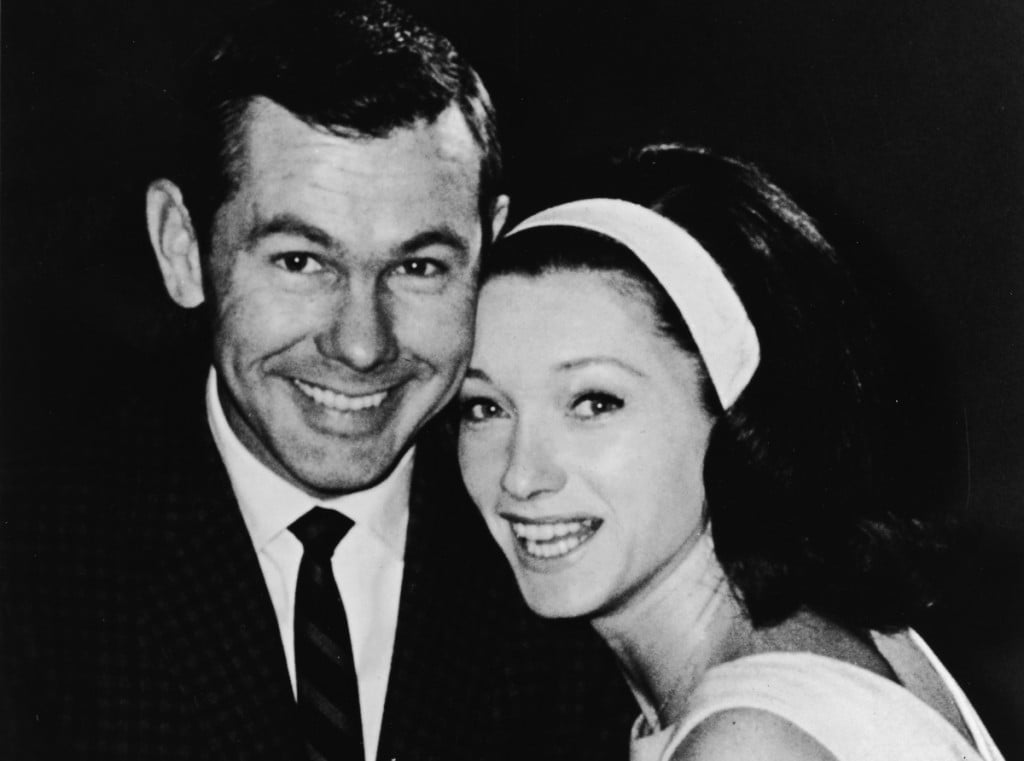 Joanne Copeland, who was married to Johnny Carson for nine years, has denied the allegations that she cheated on her husband with Frank Gifford. Copeland, who is now 81 and lives in Bel-Air, California,said to the New York Post, that the excerpt released from Henry Buskin's soon to be on sale book, should be called fiction. She recalls that Johnny was jealous of Frank because she was friends with him.
In the excerpt, Bushkin writes that Johnny called him (Bushkin) one night to go with him and break into Joanne's secret apartment and find proof that she was cheating on him. He also states that Johnny had taken a gun with him. Joanne claims that the apartment was her secretary's and that she does not know if it was ever broken into. But one thing she does know is that Carson was terrified of guns and would never have carried one.
Bushkin was Johnny's lawyer for 18 years from 1970 to 1988, and they were also best friends during this time until they had a falling out.
According to Kathy Lee, her husband, Frank Gifford, never was involved with Joanne. Frank and Kathy Lee were not married until 16 years after the alleged affair, and he told her he didn't remember if it was true or not. Given Frank's past history with women it could go either way!
Well, what do you think about all this? It all happened, or not, over 40 years ago, but those of us who remember Johnny Carson like to take a sneak peek into his private life. Who is telling the truth: Henry Bushkin or Joanne Copeland?