Eric Andre
Eric Andre is a well known comedian, you may have seen him on TV, or in movies or on his Netflix special.
The 37-year-old is also an actor, writer and producer is well known for hosting The Eric Andre Show, a parody public access talk show on Cartoon Network's late night programming block Adult Swim.
Here we'll explore a closer look at the funnyman, taking a look back at his early career, his private details and personal life as well as his wealth.
Eric Andre bio
On a broad approach, Andre arrived into this world on April 4, 1983. The entertainer is known for his fearless comedic style, he certainly isn't shy when it comes to humor and is well known for his cringe comedy and black humor.
He describes it better when he says
"Good comedy has always been what it's been, therapy. It's also a way to distort the truth, and add absurdity to the truth."
Andre is also the man who created and starred in The Eric Andre Show on Cartoon Network's Adult Swim.
His show features pranks, shock humor, sketches, and celebrity interviews.
He had an early role in the 2009 film The Invention of Lying; and later guest-starred on the popular television show 2 Broke Girls in the role of Max's love interest Deke.
He also co-starred with Hannibal Buress on The Eric Andre Show and toured with him.
Eric Andre ethnicity
Andre was born to a Haitian father and Jewish mother; this may explain his visibly signature afro.
Andre takes his roots pretty serious and has made it a topic on his comedic sketches, expressing how proud he is of both his parents and the influence they've had on him.
That said, like a true funnyman, Andre's parents have had a few mentions in his comedy routines as well as on his social media. He identifies as Black and Jewish, saying, "I'm Blewish." In the end, he is a self proclaimed atheist.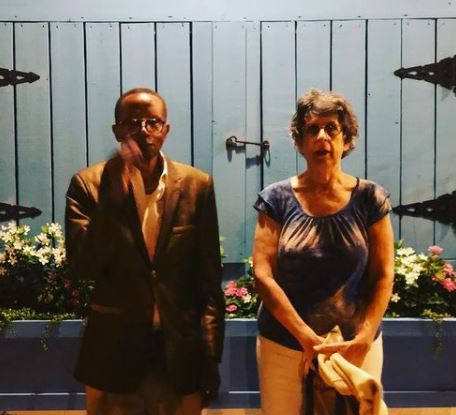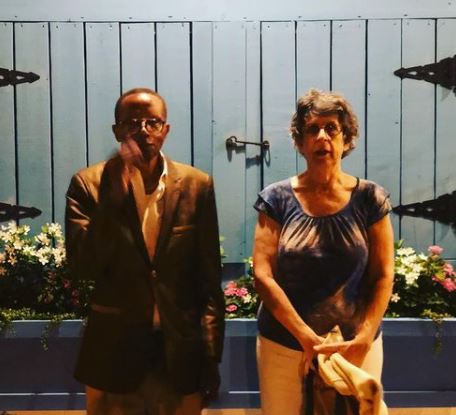 Andre grew up in West Palm Beach, Florida; the younger of two kids, he has an older sister, Amy.
His mom, Natalie is originally from Manhattan's Upper West Side in New York; while his father, Pierre Andre, is an Afro-Haitian immigrant.
Natalie Andre made a career in activism, advocating for women and LGBTQ+ rights. She joined the Florida division of the National Organization for Women (NOW). In the past she also served as a membership chair of Florida NOW. She also participated in numerous social movements including the March for Women's Lives. In 2016 she earned the Susan B. Anthony Feminist of the Year Award.
Pierre Andre on the other hand was born in Haiti and grew up speaking both French and English. He is a certified psychiatrist who attended the Universidad CETEC Medical School and did his residency at Jackson Memorial Hospital. Dr. Andre is affiliated with the Delray Medical Center.
Eric Andre height
Andre stands at 6 ft 0 in or 183 cm
Eric Andre weight
The comedian weights approximately 175 pounds
Eric Andre career
The comedian who has many talents, studied double bass at Berklee College of Music in Boston, but dropped out to pursue comedy. He left the musical path because of esteemed 20th century composer Charles Ives, who said that if your job is making music, you'll have to compromise your art. "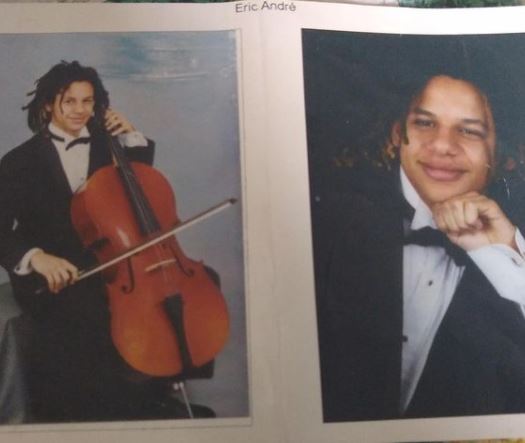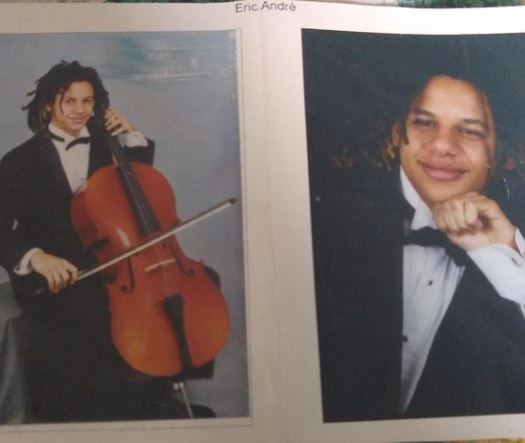 He said
I was like, 'f*** music,' I'm just going to, like, make my own label and put out my own shit,"
Eric Andre began his professional career in both film and television over a decade ago around 2009.
He appeared in small roles in the film "The Invention of Lying" and the television show, "Curb Your Enthusiasm".
Other film and TV projects to his resume include "The Big Bang Theory", "Zeke and Luther", "Hot in Cleveland", "Fact Checkers Unit", "The Internship", and "2 Broke Girls".
On the scene since his big break on Don't Trust the B; in Apartment 23, Andre has solidified himself as one of the most popular and bizarre comedians with a talk show: The Eric Andre Show; which he co-hosted with comedian Hannibal Buress.
Andre usually begins every episode with the total destruction of the set, demolishing everything in sight. And it never. Gets. Old. Entering its fifth season on Adult Swim, The Eric Andre Show is a mash-up of pranks, freeze frames, so much tension, and interviews with celebrities like Seth Rogen and Jack Black. In one episode, Andre hands out KKK hoods to Tea Party supporters. In another, a dog bites his arm as the other is set on fire. And how can we forget when he draws swastikas on fans' faces.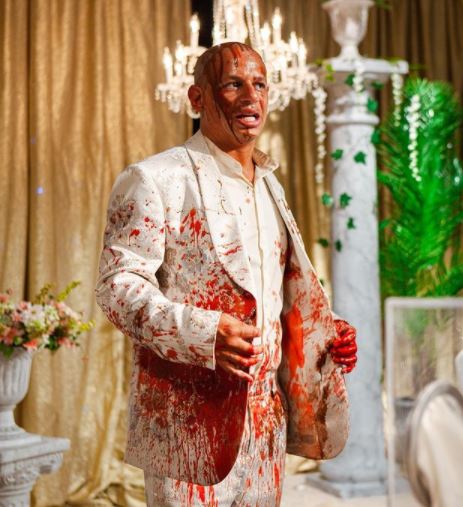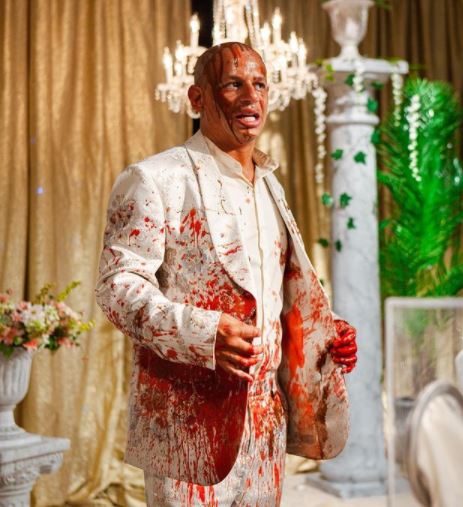 He says about the realness of his show
"My show is all real. You never, never fake reactions. You can tell when the reactions are fake. You can just smell it. The audience smells it. And then that ruins your reputation,"
His show is so real that he's been arrested twice and got stitches for his pranks.
In addition to his on-camera work, he has also provided voices for various episodes of "Lucas Bros. Moving Co."
He and Tiffany Haddish starred in the comedy Bad Trip in 2019.
Did Hannibal actually quit?
In 2020 it was announced that Hannibal Buress was leaving The Eric Andre Show.
Andre went onto tweet
Ladies and gentlemen, it is with a heavy heart that i announce that the yin to my yang, the wickedly funny
@hannibalburess
ends his reign as co-host tomorrow night at midnight
@adultswim
. Love you HB. It's been an amazing decade with you.
Buress' exit was addressed in The Eric Andre Show Season 5, Episode 2. That episode, which aired in the early hours of October 26, was titled, "Hannibal Quits," and has the synopsis: "After only one and a half episodes, Hannibal quits the show and is poorly cloned into a giant mutant version of himself named Blannibal."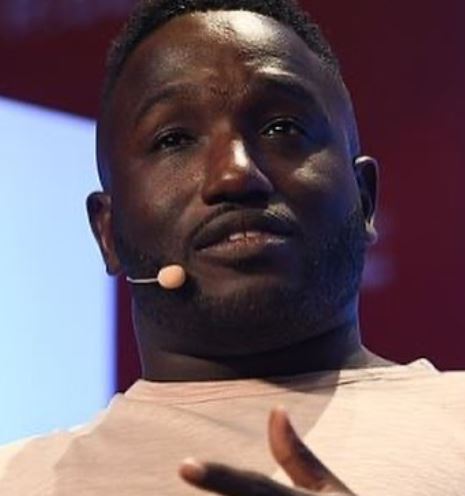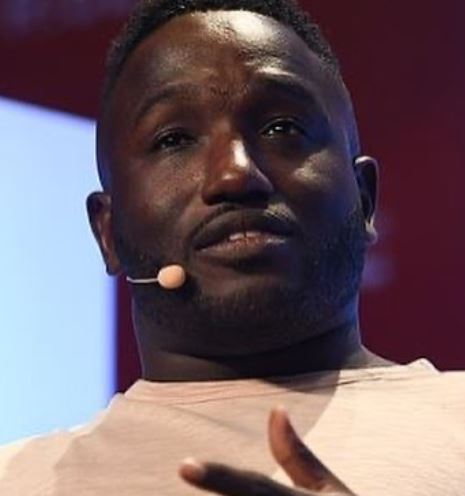 Though it gave the illusion that Buress was not actually leaving, Andre revealed to Vanity Fair
"He was like, 'I don't know, man. We've been doing it for a while. I'm down to keep collaborating, I just don't wanna do the show anymore. I was heartbroken. Devastated…The more I tried to talk him into it, the more I could tell he was pushing away."
Andre also addressed the departure of his co-host on Jimmy Kimmel saying
"I'm almost 40, man, I'm done looking at you trying to poop on your desk in front of your guests."
What is Eric Andre's net worth?
According to online sources, Eric Andre net worth is estimated to be around $3 million.
Who is Eric Andre's wife?
The actor and comedian doesn't have a wife that we know of. In fact, it is believed that he has never been married.
Andre has been romantically linked to a couple of famous faces, however his relationships have never been that long nor have they taken the 'next step.'
Eric Andre girlfriends
Though he is constantly in the public eye, Andre keeps fairly quiet about his romantic life.
Perhaps his most known relationship would be with actress, Rosario Dawson. The two were an item around 2017 and were pictured a number of times hanging out, that's probably because she's also in showbizz.
Their romance quickly fizzle out and after a few months they had broken up.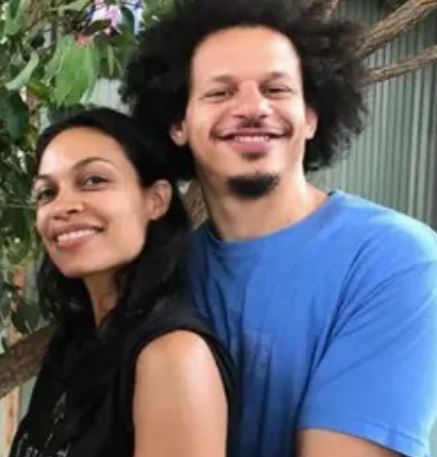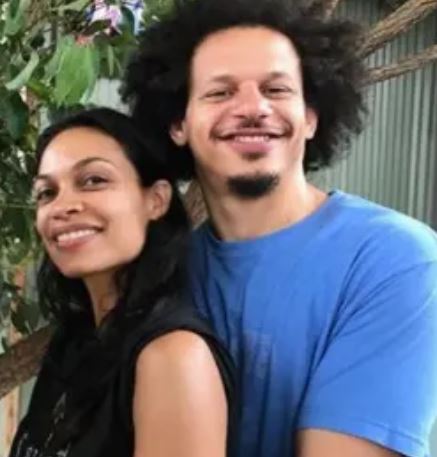 Andre has also been linked to Amber Rose for a while back in 2015; and was also said to be dating actress Tatyana Ali of The Fresh Prince of Bel-Air, fame.
Since then, he has appeared with an unidentified female on his social media, sharing a number of images of the two hanging out. Though he appears to be in a current relationship with the unknown lady, he is yet to make it official. That said, it is safe to say his new leading lady is not a famous face.
What does Eric Andre do now?
Andre was quite busy in 2020, appearing on Bad Trip; a new hidden camera comedy film. His show The Eric Andre Show is on its fifth season, also starred on the third season of Disenchantment.
He also kept busy with his first stand-up special, Legalize Everything, which debuted on Netflix.
His show which is currently on season five, promises it's regular share of madness. During an interview, the Lion King actor spoke about getting a concussion on set after a stunt that saw John Cena throwing him into a bookshelf went wrong.
Eric Andre quotes
In addition to his career, Andre is very outspoken about the Black Lives Matter movement, and has long been an advocate for racial justice.
Some of his quotes include
"I want to prove to America that Black people are the most diverse, creative group of people and we can express any way we want,"
Some of his funniest lines comprise
"I don't think comedians take advantage of the fact that television and film are visual mediums."

"I'm an elderly Jewish lesbian trapped in a 33-year-old nerd's body."

"I want to be remembered for my poop jokes. Those are the most important kind."

"I'm a lurker and a creep. Women don't like me because I sleep standing up, like a horse."

"I'm an Aries. I need everybody to like me."

"I think everyone is bi, right? There's no such thing as sexual orientation, or race, or gender. Those are all obsolete man-made concepts."

"[The people that worked on The Simpsons] just had good taste. They knew how to execute absurd jokes."
Eric Andre 2021
Andre told Vanity Fair in 2020 that he will continue with his show saying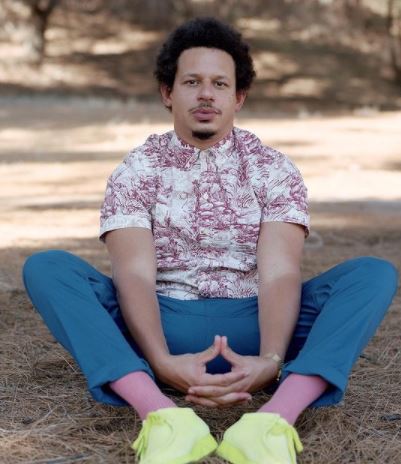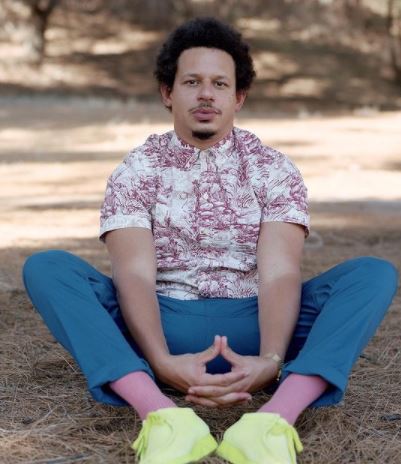 "I was like, what the f*** am I doing? I'm going to throw away a show where I have total freedom?" "I'd rather keep the show alive until I'm 100…. I can put it down and pick it back up whenever I want."
In 2021, we'll surely continue to enjoy of his unique comedic style. Other work for the entertainer includes Sing 2 and The Mitchells vs. the Machines.