Nicky Jam net worth
Nicky Jam is singer, music producer and businessman who has enjoyed major success in the music industry.
Nicky Jam, known for his career in the world of reggaetón or urban style music, has been in the scene for decades and has built a massive fan base with his unique style and beats.
The musician certainly belongs to the reggaetón movement which has become increasingly popular over the years.
Want to know more? Keep reading and learn personal details about Nicky Jam, who is he dating, Nicky Jam success, his career, his achievements, Nicky Jam net worth and a lot more.
Nicky Jam wife, Angelica Cruz
Indeed, Nicky Jam wife used to be Angelica Cruz, however she is no more. The two were married for about a year prior to their divorce.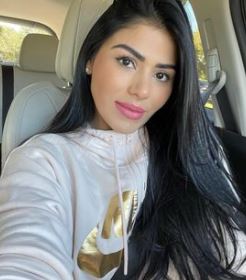 Angelica Cruz and the singer dated for about two years prior to their nuptials in February of 2017. They were married in a Catholic ceremony in Colombia and held a lavish ceremony in Medellin, with prominent guests such as Vin Diesel. Music performances included famous reggaetón duo Gente de Zona and salsa star, Jerry Rivera.
A little over a year later, Nicky Jam wife, Angelica Cruz filed for divorce. According to court papers, the couple cited irreconcilable differences. Their divorce was finalized in 2019.
Nicky Jam bio
Nicky Jam was born Nick Rivera Caminero on March 17, 1981, in Boston, Massachusetts. He moved with his family to Puerto Rico when he was 10 years old, and has been in the Reggaetón scene since he was very young.
He grew up in a lower-class family, and had to work to help support his family, so he packed groceries at the local supermarket. During those hard times, he found solace in music and used to improvise rhymes while working.
Nicky's talent was eventually noticed by a music executive, who offered him a record deal. Nicky was then signed to a record label.
He adopted the stage name, Nicky Jam, after a person walking on the street call him that in the form of a joke.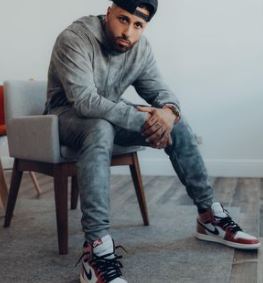 After that, he gained the attention of important music producers, such as DJ Playero, which led him to meet Daddy Yankee -another prominent Reggaetón artist. Nicky and Daddy then formed a duo (sometimes known as 'Los Cangris') in the late '90s and early' 2000.
Story goes that at the time, Nicky did drugs and this didn't seat well with Yankee. After a while they separated and went onto have successful solo careers.
Nicky Jam was actually absent from music for a long time after his initial popularity. Following a decade-long hiatus in which he was faced addiction and depression; he restarted his career after moving to Colombia in 2010. In 2017, he released 'Fénix', his first album in 10 years, which contained hits like 'Hasta El Amanecer' or 'Until Dawn.'
He has since released numerous hits and has established himself as one of the most famous faces in urban music with millions and millions of fans all over.
He has produced a total of nine studio albums and several mixtapes. In addition he is also a TV host and has appeared in a couple of films.
Nicky Jam works with different labels such as Sony Music, DJ Playero, Los Cangris Inc, Pina Records; and his own: La Industria Inc.
Nicky Jam Net Worth timeline
In 1995 he released his debut album, Distinto A Los Demás
In 2001, Nicky's second album, Haciendo Escante was released.
Vida Escante, his third musical project was released in 2004. Vida Escante reached the fourth position of Top Tropical Albums and 23 of Top Latin Albums, Billboard and important positions in the Latin Tropical Airplay.
In 2007 he released his first English album, The Black Carpets -reaching position 24 of the Top Latin Albums of the United States.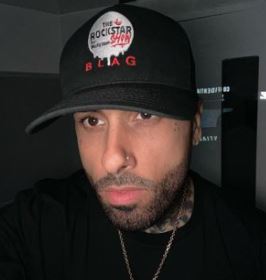 In 2015 Nicky Jam signed a contract with Sony Music Latin.
In 2017, after ten years away from music, he released his fifth album, Fenix.
In 2019 he released his ninth album, Intimo.
In 2020 he was part of the Bad Boys for Life soundtrack and topped the Billboard Latin Airplay chart.
Nicky Jam Net Worth 2021
According to online sources, Nicky Jam has a net worth estimated at $8 million.
How much does Nicky Jam make a month?
Sources say Nicky Jam has monthly earnings of somewhere between, $30 and $40k.
Nicky Jam favorite cars, toys and hobbies
Nicky Jam who owns a cool collection of cars, likes to stare into the sunset from his yacht in Miami. He is also no stranger to private jets.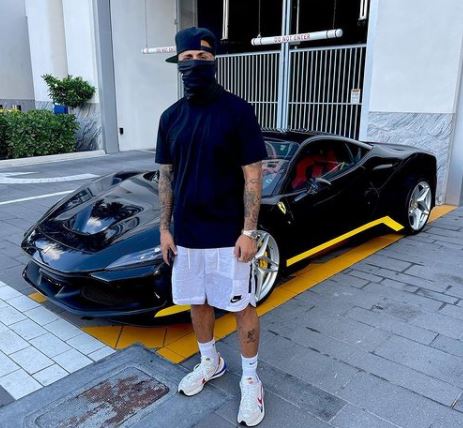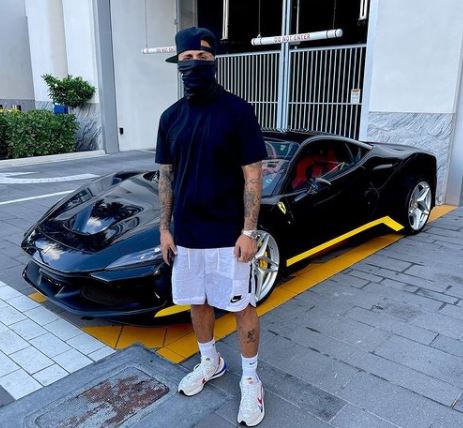 In 2017 Nicky paid $1.7 million for a starter home in Miami. He sold this home a year later for $2 million. In 2019 Nicky paid $3.4 million for a home on Palm Island in Miami. He listed this home for sale in December 2020.
Nicky Jam, height and weight
Nicky Jam is currently 39-years-old. He stands at 5ft 9in and weights approximately 80 kg.
There was a time when he was deeply depressed and was 300 pounds.
Nicky Jam wife, and past relationships
Nicky Jam used to be a married man. He and Angélica Cruz were married from 2017 until 2018.
Nicky Jam is the father of four kids, Alyssa, Joe Martin, Luciana y Yarimar.
His only son, Joe Martin was born in 2005 from his relationship with former girlfriend, Janexsy Figueroa.
He is currently in a relationship with model, Cydney Moreau -whom he met during the making of his music video, Atrevete. The two began dating in 2019. He popped the question to Moreau on February 14, 2020.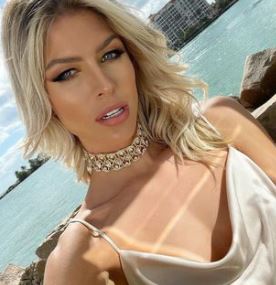 Cydney Moreau was born December 19, 1994. The stunner is a Louisiana native has gained over 1.2 million followers on Instagram. She was a Division-I college track athlete.
She is well known for her career as a fashion model. Cydney has been featured in print campaigns for high fashion clothing lines as well as sports and athleisure brands.
Where can I find Nicky Jam
Nicky Jam is one of the urban genre singers with great influence on social media. His networks have millions of followers and also has a large number of visits on his YouTube channel.
Nicky Jam Instagram
Nicky Jam keeps super active on IG, often posting both personal and professional content. He has over 39 million followers on Instagram.
Nicky Jam Twitter
Nicky is on Twitter where he has over 3 million followers.
Nicky Jam YouTube
Nicky Jam has his own YouTube channel, NickyJamTV -where he has over 21 million susbcribers.
Nicky Jam SnapChat
Back in 2015, announced on IG 'Mi gente activo en snapchat. Nickyjamprsnap👻'
Nicky Jam TikTok
Nicky Jam can also be found TikTok, where he has over 3 million followers and over five million likes.
What ethnicity is Nicky Jam?
Nicky is the child of a Puerto Rican father and a Dominican mother. He is American, Domican and Puerto Rican.
How successful is Nicky Jam?
Nicky Jam is one of the most important reggaetón singers of the urban genre. The trajectory of years of him has taken him all over the world.
That said, Nicky's ascension to success hasn't been quite smooth. During the beginning of his career in urban music, he felt overshadowed and experienced little recognition. At one point he said
"A lot of fame came to me at an early age and I did not know how to take advantage … many irresponsibilities"
However he persisted and ignited his career again around 2010, choosing to travel to Colombia where he was well received. With a new mentality he decided to move on from the past and by the time he released his single 'Voy a Beber' in 2013, he continued to gain more fame.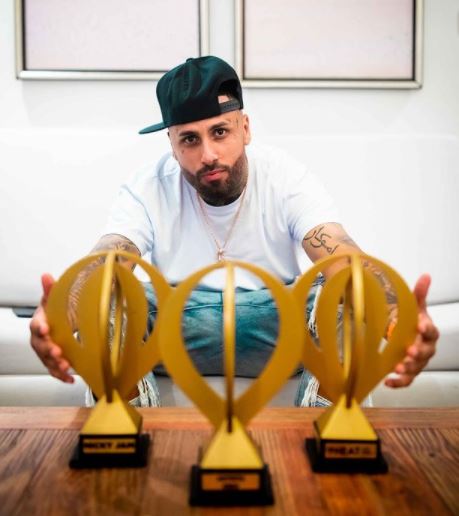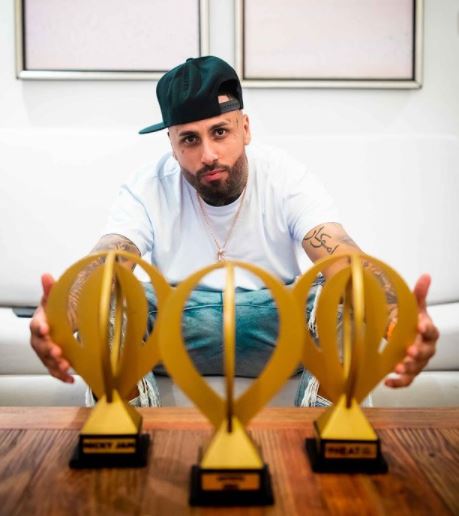 During his career, he has released many hits, such as "El Perdón" ft. Enrique Iglesias, 'Mischief', 'If You Are Not Here', 'The Lover', 'I'm Going To Drink', 'You Think About Me', among others.
The song "El Perdón" was the second song with more weeks in the number 1 position of the Hot Latin Songs, by Billboard, after 30 weeks at the top of the list. In addition, the single was chosen as the twelfth best song of the year 2015 by Billboard.
Nicky Jam won the 2015 Grammy Award in the category of Best Urban Performance, for his song "El Perdón" and was nominated for the Best Urban Music Album by Greatest Hits Volume 1.
The Grammy winner has also bagged three Latin American Music Awards Awards, two Lo Nuestro Awards and eight Billboard Latin Music Awards. In addition he won the iHeartRadio Music Award for Latin Artist of the Year in 2017 and the Youth to the Voice of the Moment Prize in 2016.
Nicky Jam career, shows, series
In addition to his international success in music, he has also expanded his career to the screen.
In 2018, Nicky Jam starred and executive produced his biographical series Nicky Jam: the winner. The series is based on the life of the singer in his struggle to get out of drugs and his path to international success. The series is available on Netflix.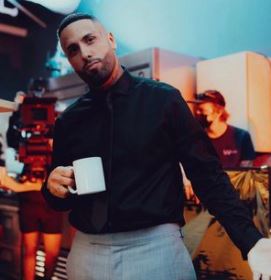 Nicky who has also appeared in a couple of films, XXX: Return of Xander Cage and Bad Boys for Life; recently took on another challenge and became the host of his own talk show, "The Rockstar Show, by Nicky Jam."
The show has garnered much to talk about through its unique approach since he is not a journalist, but a musician; this makes Nicky know exactly what to ask and how to do it from the perspective of someone who knows the reality of this career.
Where does Nicky Jam live?
Nicky Jam is currently based in Miami, Florida.
What does Nicky Jam do now?
Nicky's most recent endeavor is his TV talk show, "The Rockstar Show, by Nicky Jam" -in which we see a new side of the artist.
On the show, Nicky Jam interviews his colleagues with whom he talks about his experiences, fears, anecdotes and the music industry.
Nicky Jam wife Angelica Cruz bio
Nicky Jam wife Angelica Cruz was born December 14, 1988. The Colombian stunner has amassed more than 220,000 followers to her Instagram account.
She lived and studied in Spain until age 14, when she moved to the US, with her family. She developed an interest for the arts, communications and media which began her career as a model.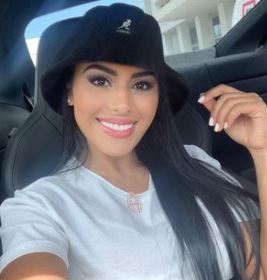 She is known as a social media star and also for her romantic relationship with her former husband. She has worked as a model and spokesperson.
She and Nicky Jam were husband and wife for 18 months until their divorce in 2018. The former couple did not have any children together.
Nicky Jam wife Angelica Cruz Net Worth
The Instagram personality, model and realtor is said to have an estimated net worth of $1.1 Million.
How successful is Nicky Jam wife Angelica Cruz?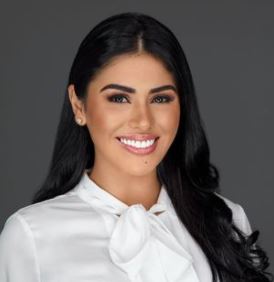 In addition, to her rise as a social media personality, Angelica Cruz has also made a name for herself as a businesswoman. She is the co-founded the popular jewelry company Crisalida USA.
In addition, Angelica Cruz is the founder & CEO of @bolthletic. The brunette who is based in Miami, also makes a living as a luxury realtor.
Nicky Jam wife Angelica Cruz personal life
In early 2019, Angelica Cruz revealed she was in a new relationship with Spanish professional footballer, Édgar Méndez. The couple however seems to have split and in 2021, Cruz appears to be single.
Nicky Jam wife Angelica Cruz age, height and weight
Angelica Cruz is currently 32-years-old. She stands at 1,63 m and weighs approximately, 135 lb.
Nicky Jam wife Angelica Cruz career
Though she is not as famous as her ex-husband, Angelica Cruz has made a name for herself as model and most recently as a realtor. You can check out her IG realtor page here.
Nicky Jam wife Angelica Cruz achievements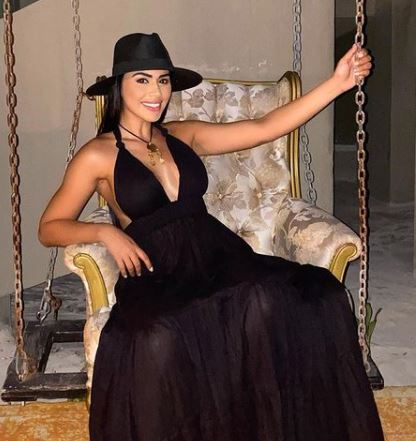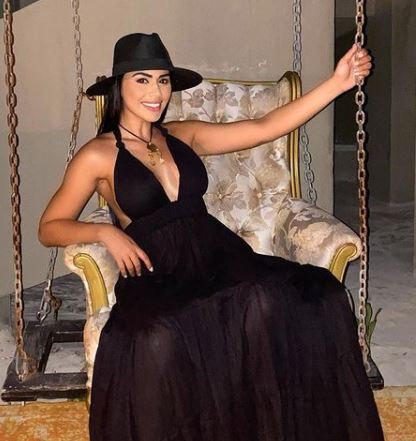 She began her career as a model at the age of 16 and took part in TV shows, music videos and TV commercials.
She was a television hostess for local Philadelphia tv show Latinmix TV, and a radio broadcaster for "El ritmo de la mañana" at El Zol 1340 local radio station.
As a model she has worked with many different clothing designers and companies such as Brittany deshields, lili designs jewelry, Davis Hyundai, McDonald's, Parx casino and Body arts and Science Center.
Angelica currently lives in Miami, FL and has collaborations with brands such as Brickell Cosmetic Center and Spa, Hairplus, Chispa app, Crisalida, Poshmia, Carmensol.
She is also the founder of her own activewear line, Bolthletic.
She is a a global real estate advisor with ONE Sotheby's International Realty.
What does Nicky Jam wife Angelica Cruz do now?
Angelica Cruz keeps busy working on her sports line and as a realtor.