Rochelle DeAnna McLean
Rochelle DeAnna McLean is the proud and lovely wife of singer, songwriter, actor and dancer Alexander James McLean also known as Backstreet Boys member, AJ McLean.
Rochelle's husband who began his career as an actor and model and who trained in ballet as a child, found fame a member of the vocal group Backstreet Boys, becoming the best-selling boy band of all time.
Nearly three decades later, numerous albums and hits; the band has sold over 100 million records worldwide and are the first group to have their first ten albums reach the top 10 on the Billboard 200.
Needless to say, Rochelle's husband gets the spotlight wherever he goes; the 42-year-old Florida native will be appearing next in the upcoming season of DWTS.
Though McLean is the one of bringing the bread home, he couldn't have done it without his lovely wife. She has been widely credited with helping the pop star overcome his drug addiction.
Rochelle DeAnna McLean was born Rochelle DeAnna Karidis on October 7, 1981. The Arizona native was raised in Santa Clarita, California and attended Canyon High School.
She has known her husband since the late 90's but didn't start dating until 2009. At the time Rochelle worked as a waitress and a bartender at Saddleback Ranch.
The two became engaged in 2010 and have been husband and wife on December 17, 2011, at the Beverly Hills Hotel in Beverly Hills.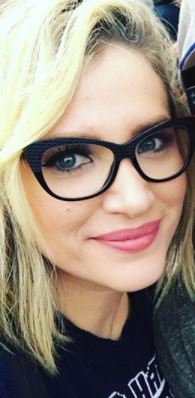 Rochelle DeAnna McLean is a make-up artist and hairstylist by profession. She's additionally done some modeling and pursued a career in print work and dancing in her early years.
She later attended Paul Mitchell the School in Sherman Oaks to study cosmetology. She has worked as a stylist for several television shows including Project Hollywood and Nick's Big Show.
During an interview, Rochelle stated that her father worked in entertainment and that she had been around clebrities her whole life. She's also admitted to have been a bigger fan of NSync.
Ms. McLean is currently a devoted mother of two, she gave birth to the couple's first child Ava Jaymes, in November 2012. Their second daughter, Lyric Dean arrived in 2017.
Rochelle is also known to be close to another Backstreet spouse, Lauren Kitt Carter who is the wife of Nick Carter.
Find Rochelle DeAnna McLean on Instagram here.