Andrea & Derrick Hamilton
Andrea & Derrick Hamilton are the proud and supportive parents of Fifth Harmony singer, Normani Kordei.
The couple welcomed daughter Normani on May 31, 1996 in Atlanta, Georgia. Normani who showed an interest in entertainment since she was a kid, found fame as a member of the girl group Fifth Harmony, which was formed on the second season of The X Factor US.
Since you probably now everything about the gorgeous singer, it's time to learn some interesting info about her parents. Meet them below.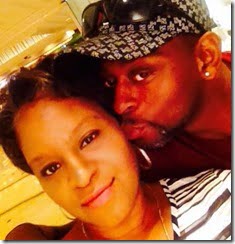 1. Andrea & Derrick Hamilton are parents of three.
Aside from their talented daughter, Andrea and Derrick –who have been married for almost 20-years –are also parents to Normani's siblings, Ashlee and Arielle. The three sisters were raised in New Orleans.
2. Andrea & Derrick Hamilton have said how proud they are of Normani.
Andrea explained how proud she's of Normani. She said that since she was a child, Normani, always was singing all over the house. Her father also identifies on Twitter as Daddy to @NormaniKordei of @FifthHarmony –clearly proud to be her dad.
3. Andrea Hamilton is friends with other Fifth Harmony moms.
Andrea Hamilton is super close to Dinah Jane's mom, Malika Hansen. Both mothers were seen in videos supporting their daughters back during their time on The X Factor.
4. Andrea Hamilton is a cancer survivor.
When Normani was only six, Andrea was diagnosed with breast cancer.
5. The family is currently living in Texas.
Andrea & Derrick Hamilton and their daughters had to relocate after Hurricane Katrina struck New Orleans in 2005.
6. Normani's mom is a big fan of actress Gabriel Union.
Andrea who is active on social media and has a big following, praised the actress in a post saying:
[email protected]@gabunion How could I forget this! It was a pleasure meeting you! Your work is so inspiring to young black women! May God continue to Bless you with success! Thanks for the selfie! My daughter @normanikordei loves your work! She's going to be so jealous of this pic!
7. Normani's father was arrested for drug possession.
Back in 2006, Derrick Hamilton was held on $5,000 bond at the time of his arrest after police found cocaine inside his car. However, he was not prosecuted.
It's safe to say both Andrea and Derrick will be cheering on their daughter as she makes her way in the new season of DWTS.