Angela Oakley
Angela Oakley is the lovely wife of NBA legend, Charles Oakley –whom you might remember as one of the best rebounders in the NBA.
Angela's husband will be appearing in the upcoming season of DWTS. 56-year-old former power forward went on to play 19 years in the NBA, 10 of which were with the New York Knicks – and all 10 of which the Knicks made the playoffs.
Born December 18, 1963; the Ohio native was the ninth pick in the 1985 NBA draft, after playing for four years at Virginia Union University. He played for the Bulls, Knicks, Raptors, Wizards and Rockets.
Oakley is now a player and coach for the Killer 3s in the NBA Big3 Basketball League. He is also behind the Charles Oakley Foundation, a nonprofit organization focused on helping impoverished and underprivileged communities.
He is happily married to the stunning Angela Reed. Angela isn't only a pretty face, she is also a career woman. She is originally from Harvey, Illinois. The lovely Mrs. Oakley says about herself on social media 'Entrepreneur in Finance and Tax. Prayer, Faith and pure determination the story of my life'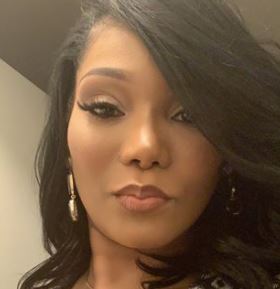 Angela Oakley who was born Angela Reed is a financial consultant. According to rollingout, Angela along with professional basketball player-turned-economic expert, Robert Layton; are the creators of A Lucrative Life –a financial boutique and financial lifestyle consulting firm.
Angela Oakley holds a CFP certification from Emory University. She also holds a Bachelor's degree, Accounting and Finance from DePaul University.
Her vast experience working with some of the largest financial conglomerates in the nation make her qualified in the areas of accounting, lending, wealth management, financial planning and tax preparation.
According to her LinkedIn, Angela Oakley who also goes by A.D. Reed, is the Founder and CEO of Lucrative Tax and Financial Consulting, The Tax Master Class, and Right Now Refunds.
At Lucrative she provides strategic leadership and direction to promote all-around company growth and an environment.
Angela and Charles have been in a relationship for several years prior to their marriage. The pair got married on July 30, 2016. Angela Oakley is the proud mother of three children including teen daughter, Ahmauri Anderson. In addition she is the mother of two other young children, a son and a daughter.
Find Angela Oakley on Instagram here.