Brittney Mcnorton is the lovely wife of former Detroit Lions WR, Calvin Johnson. Did you hear the couple tied the knot just a few months ago, meaning they are still newlyweds. The new Mrs. Johnson is definitely a keeper, aside from her good looks the gal is also a smart and independent woman.
Brittney works for the Detroit Lions organization while her man recently retired from the NFL. She has a lot to be proud of her hunny. Johnson played with the Detroit Lions from the day he was drafted in 2007 until the end of the 2015 season and now, he can be seen on season 23 of DWTS.
Brittney and Calvin dated for a few years before taking the big step. However, not all was blissful happiness. The couple faced their fare share of drama when Sallyn Blanton –who is Calvin Johnson's baby mama –filed a police report in Georgia.
In the report, Blanton threatened Brittney fro being present during a court-ordered visit that was meant only for Johnson and Blanton.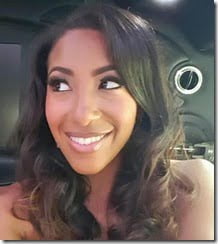 Getting pass the drama, the lovely couple tied the knot at the MGM Grand Casino on June 4, 2016, after getting engaged back in March 2015.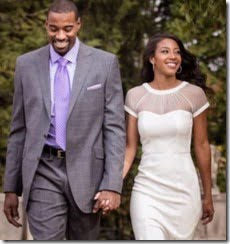 Want to know more about Brittney, you've come to the right place. Find out all there is to knot about gorgeous Brittney Mcnorton below!
1. Her full name is Brittney Roschele McNorton
2. Her parents are Rosalind McNorton, 53, and Bruce Edward McNorton, 57.
3. McNorton graduated  in 2008 from Michigan State University.
4. She holds a a Bachelor of Art, Communication specializing in Public Relations.
5. While at Michigan University she was a member of Alpha Kappa Alpha Sorority, Inc.
6. Brittney is a mentor for Women of Tomorrow.
7. Prior to her job with the Detroit Lions, she worked as a senior community assistant at Landings at Chandler Crossings.
8. She is the manager of partnership activation with the Detroit Lions.
9. In 2014 the Lions named  her their promotion manager.
10. She is active on social media, find her on Instagram here.