Kjell Rasten
Kjell Rasten is the long time supportive husband of Spanish music and pop culture Icon, Charo –the world-renowned Flamenco guitarist, singer, actress and comedienne.
Kjell's wife  is recognized wherever she goes, the blonde bombshell was born María del Rosario Mercedes Pilar Martínez Molina Baeza on January 15, 1951. The Murcia, Spain native became widely known for her "Cuchi-cuchi" phrase and her Latin sassiness as well as her sexy outfits. Charo gained recognition in the 1970's after appearing in a number of TV shows including Rowan & Martin's Laugh-In, The Carol Burnett Show, The Hollywood Squares, The Tonight Show and The Love Boat.
As a musician she released a number of albums featuring her singing and guitar skills including La Salsa (1976) and Dance a Little Bit Closer (1978). As a child, she studied classical guitar and was mentored by one of that field's great performers, Andres Segovia. As a teenager, Charo was discovered by Latin bandleader and 'Rumba King,' Xavier Cugat, and soon joined his orchestra as a singer and dancer. Cugat would later become her first husband despite a huge age difference of 40-years.
The husband and wife duo performed together in Las Vegas but Charo's charm and personality would develop her own popular nightclub act. She made her film debut in Tiger by the Tail (1968) with Tippi Hedren.
Her bubbly personality and bombshell looks would gained her major fame that has lasted over four decades. She would retreat only to dedicate time to her family but later set out to revive her career. She returned to performing and to her beloved guitar for 1994's Guitar Passion. Since then she has made appearances in different reality shows including The Surreal Life and Celebrity Wife Swap.
She was previously married to band leader, Xavier Cugat. The marriage lasted from 1966 until their divorce in 1977, the same year she became a naturalized American citizen‍. In 1978 she tied the knot to Kjell Rasten, meet him below.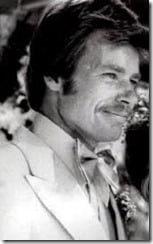 Kjell Rasten was born in 1940. He and Charo have been married for nearly four decades.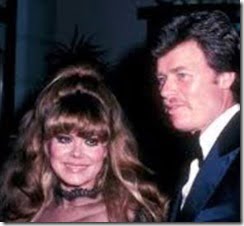 Rasten, a Swedish native worked as a businessman and film producer before becoming his wife's manager. He is also the father of the couple's only child. Charo gave birth to a son in 1981, Shel Rasten who grew up to become a musician and is most notably known as the drummer for the heavy metal band Treazen.
Following their 1978 nuptials, the couple lived for several years in Hawaii where she exclusively produced and starred in the variety show Tropical Heat at the Hilton Hawaiian Village Resort in Waikiki.
According to Kjell's IMDb, his credits include the 1973 TV Special 'Robert Young with the Young' and the 1985 'International Championship of Magic.'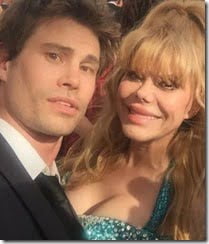 The couple's son Shel Rasten said during an interview about her mother:
"She's the best mom I can imagine," "She's my mom. She is what she is. She's honest and fierce and very protective and supportive to an incredible extent."
Kjell Rasten and his famous wife currently resides in Beverly Hills.