Chris Aldama
Chris Aldama is the husband of cheer coach and TV personality Monica Aldama, whom you probably recognize from Netflix hit docu-series, Cheer.
Chirs' wife will be soon gracing the screen as she has been announced as one of the current contestants on ABC's newest season of Dancing With The Stars; which is set to air on Sept. 14.
Since appearing on Cheer, the blonde has won over hearts with her inspirational self. Her dedication and sacrifice as the coach of the co-ed cheer leading team at Navarro College make her one of the best cheer coaches in the sport and after appearing on Cheer, she is now known as the 'Queen of Cheer.'
Born February 9, 1970; the Texas native attended Corsicana High School in Corsicana, Texas. She later attended University of Texas at Austin, graduating with a B.A. in finance. She also holds a master of business administration from the University of Texas at Tyler.
She has been head coach of the Navarro College cheer leading team for 24 years. Her glittering career has included 14 National Championships as a coach and five grand national titles along the way. Her style has been compared to some of sports' most revered leaders.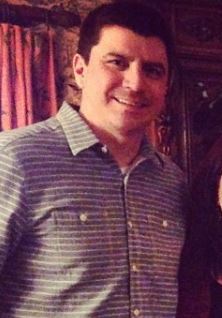 The successful coach, has also been lucky in her private life. The 50-year-old is a wife and mother. Let's talk about her better half, Chris Aldama.
Chris who is also a Texas native, grew up as the youngest of two children. He has an older sister named, Diane Aldama Hitt. His family is of Latin roots.
Chris Aldama and Monica have been married for many years, they first met while attending high school together. The couple has been married for over two decades and together are the parents of two children, son Austin, and daughter Ally.
Chris Aldama holds a Bachelor's degree in criminal justice from Southwest Texas State University.
According to his LinkedIn, Chris currently serves as the Director of Probation at Navarro County Community. He has worked at the Navarro County Community Supervision & Corrections Department since 2009. He was previously a Chief Officer for 15 years (1994-2009) at the Ellis County Juvenile Service.
Is safe to say Chris  is more of the reserved type, he leaves the spotlight to his lovely wife.
Find Chris Aldama on Instagram here.