Nikki Glaser
Nikki Glaser is the stunning stand-up comedian who has been tapped to appear in the upcoming season of dancing With The Stars.
Born Nicole Rene Glaser on June 1St, 1984; the Ohio native is well known as the co-host of the comedic podcasts You Had To Be There alongside Sara Schaefer and We Know Nothing with Phil Hanley and Anya Marina, she is also notable for her MTV talk show Nikki & Sara Live, as well as for her appearance in the stand-up-comedy-themed documentary film I Am Comic.
The blonde standup comedian received her English degree from the University of Kansas and at the same time reached the semi-finals of the NBC reality series Last Comic Standing.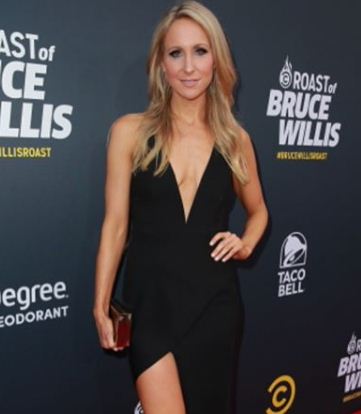 In 2016, she released her Comedy Central series "Not Safe with Nikki Glaser" –where she became known for openly speaking about sex. Glaser has also made memorable appearances on Comedy Central's "@midnight with Chris Hardwick" and "Inside Amy Schumer."
What's Hot
She currently hosts Comedy Central's first live daily morning show, You Up with Nikki Glaser, for SiriusXM. In film, Glaser appeared in Judd Apatow's Trainwreck, for Universal, and Henry Phillips' movie, Punching the Clown.
[contentad widget="380049"]
The blonde is apparently single, however, she used to be in a relationship with Chris Convy. The two met back in 2013 while she worked on Nikki and Sara Live. The former couple came up with the show, Not Safe With Nikki Glasser however, they parted ways in 2016.
Since then it appears Glaser has devoted herself to her work. She is pretty active on social media however, there's no sign of any fellas on her radar. It's kind of ironic that Glaser who openly talked about analyzing and experimenting with various issues of relationship in her show and provided the advice on a variety of relationship matters –is not in a romantic relationship herself.
Find her on Instagram here.