Deborah Jennings
Deborah Jennings is the proud NFL mother of Rashad Jennings. Her running back son, currently a free agent has played for the Oakland Raiders and most recently with the New York Giants.
Prior to being drafted by the Jacksonville Jaguars in the seventh round of the 2009 NFL Draft, her son played college football at Liberty.
Rashad who at 31, is still unmarried, recently signed up for season 24 of DWTS and thought he has no special lady that we know of, his beautiful and supportive mother will surely be there to cheer him on. Meet Deborah Jennings below.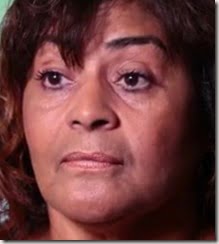 1. She is married and is the mother of three sons.
Born Deborah Ophelia Barrow in 1963, she is married to Mr. Albert Orrin Jennings Jr. Together they welcomed sons, Butch, Bryan and Rashad –who is the youngest.
2. Deborah's husband excelled in several sports.
While growing up in Lynchburg, Virginia; Albert Jennings was known to be a high school athlete who excelled in track, basketball, football.
3. All of her three sons have played football.
Butch Jennings played at VMI and Liberty before joining the New York Giants. Son, Bryan attended Virginia Tech and later joined the San Diego Chargers, New England Patriots, and Tennessee Oilers.
4. She gave her son some really bad news.
Deborah Jennings had to inform her son, that his father's leg had to be amputated due to diabetes. At the time Rashad who was one of only four true freshman running back to start at the University of Pittsburgh, had to transfer to Liberty in order to be closer to his family.
5. Deborah Jennings was given a new home.
Last years, Rashad who had a career-best season in 2015 with the Giants, made a small gesture to show how much he appreciates his mother and bought her a new house.
For more on her son, find him on Instagram here.