Emanuel Gironi
Emanuel Gironi is the boyfriend of stage, television and film actress, Justina Machado -whom you may know from the hit comedy One Day at a Time.
Emanuel's lady who is also known from Six Feet Under and Jane the Virgin fame, will be appearing in the upcoming season 29 of Dancing with the stars.
The 48-year-old who made her Broadway debut in the Tony Award-winning musical "In the Heights," has been reportedly dating Emanuel Gironi since 2015.  The often appear in each other's social media.
Gironi who is also in the business, is a produced, multi award-winning writer-director-actor. According to his professional resume, he is a producer-director with Republica Havas.
Emanuel began his acting career as a child doing theatre, films and television commercials. He graduated from the University of Miami where he performed lead acting roles at the University's Ring Theatre; with a Bachelor of Fine Arts.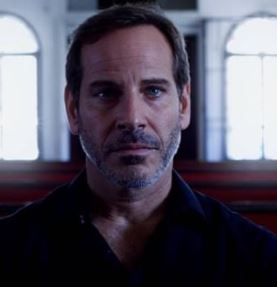 After college, he worked as an on-air personality at South Florida's highest rated, Pop Radio station WHYI Y-100. He then jumped to the screen working for Telemundo Network, landing leading roles in a number of productions including Cadena Braga, Marielena and Tres Destinos.
Gironi also gave life to Jimmy Martinez, a corrupt detective on the hit TV series, Angeles -the Spanish version of Charlie's Angels.
In addition to acting, Emanuel founded his own theatrical company, Gaviota Productions and launched his own Los Angeles based film production company, Knock 'em Alive Films. He has written, directed, produced and acted in five of its films. He has been behind productions like, A Simple Choice, The Mind Conjures and Lucia Kisses No One.
Furthermore, according to his IMDb page, he has taught filmmaking and theater in the inner city for many years to "at risk" youth via the L.A.U.S.D. and The East L.A. Classic Theater.
Find Emanuel Gironi on Instagram here.