Howard Baskin
Howard Baskin is the proud husband of animal rights activist, Carole Baskin -best known as the founder and CEO of sanctuary, Big Cat Rescue.
Howard's wife gained major notoriety earlier this year after her portrayal on Netflix's Tiger King: Murder, Mayhem and Madness. The docu-series explores claims that Baskin killed her late husband Don Lewis and fed him to the tigers at their Big Cat Rescue sanctuary. Baskin has denied all allegations that she was involved.
Don Lewis who went missing decades ago and hasn't been heard from since, was declared legally dead in 2002. He was 60 at the time he went missing and was allegedly on his way to Costa Rica. He left a five million dollar state behind.
Baskin has been the founder and CEO of Big Cat Rescue -a Florida-based non-profit, since 1992. The blonde also runs a real estate business.
She and Jon "Donald" Lewis were married in 1991 until his unresolved missing case in 1997. Don Lewis was her second husband, she was first married to a man named, Michael Murdock. That would make, Howard Baskin her third and current husband.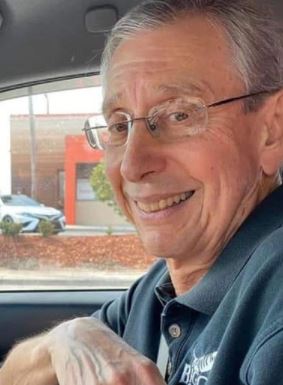 Howard Baskin met Carole at a party for No More Homeless Pets organization in 2002. He later joined Big Cat Rescue where he served as chairman of the advisory board. Baskin popped the question in November 2003. The two have been marrried since 2004.
Howard received his B.S. cum laude from Union College, Schenectady, NY in 1972, his J.D. cum laude from the University of Miami School of Law in 1978 and his MBA from Harvard Business School in 1980.
In addition with serving as chairman on the advisory board, Howard acted as the treasurer and secretary for the company. He helped organize the finances and legal issues with Big Cat Rescue.
Howards Baskin also worked as general manager at other companies. He worked in the areas of strategic planning, finance and operations. He previously spent 11 years at Citicorp.
The 70-year-old is currently devoted full time to Big Cat Rescue and serves on the Audit Committee. Howard has also been featured in wildlife articles and has served as speaker animal conferences.