Jason Tartick
Jason Tartick is the man in the life of former Bachelorette, Kaitlyn Bristowe -who will be appearing next in DWTS, season 29.
We know Jason's lady Kaitlyn, from her appearance in Chris Soules's season of The Bachelor.
The Canadian spin class instructor turned TV personality was also casted as The Bachelorette for the show's 11th season in 2015; and from where she walked out with former fiance, Shawn Booth. Howerver, the couple split in 2018, after three years together and never made it to the isle.
Jason Tartick is also heavily linked to Bachelor nation, after appearing on the 2018 season of The Bachelorette opposite Becca Kufrin.
Though neither ended up finding love on reality TV, this match made in heaven can surely say that Bachelor Nation is still part of their love story.
The couple first met back in October 2018, at the time Jason Tartick had been asked to appear as a guests on Kaitlyn's Off the Vine podcast. The two hit it off and became friends which later turned into a relationship. The two began dating in January of 2019.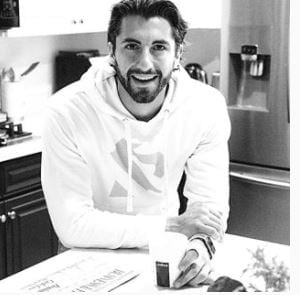 Tartick moved across country to live with Kaitlyn and the two have expressed their desire to take their romance to the next stage.
Jason Tartick was born October 24, 1988; the Seattle, Washington native is, according to his website; a speaker, investor and founder of 'Restart'
Jason who holds a bachelor's degree in business administration and a MBA in accounting and finance; worked as a corporate banker for years, including at KeyBank -where he served as Vice President and Senior Middle Market Relationship Manager.
He has appeared as co-host for shows like Good Morning America, The Today Show, The Ellen Degeneres Show, Listen to Your Heart, Fox News, CNN, Celebrity Family Feud and others. Jason has in addition, written for Bustle Digital Group.
His consulting company, Restart, is a YouTube Channel and blog centered around informational and inspirational niche life hacks.
Find the handsome fella on Instagram here.