Jeannie Mai
TV host and fashion expert, Jeannie Mai has had her ups and downs in the love department, after being married for a decade and getting a divorce, she has apparently found love again.
Mai is currently and happily engaged to none other than rapper/philanthropist Jeezy formerly known as Young Jeeze -who needs little to no introduction.
42-year-old Jeezy, real name Jay Wayne Jenkins; met Mai on the set of her daytime talk show, The Real, and began dating back in November of 2018. The two kept their romance under wraps and made their red carpet couple debut in August of 2019. The couple has been engaged since March this year.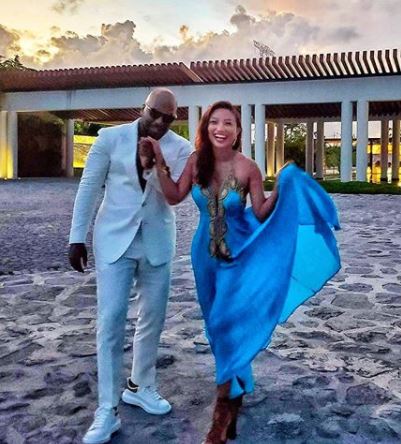 According to reports Jezzy had originally planned to popped the question to his lady in April during a trip to Vietnam. However, the pandemic outbreak made it impossible to travel so he decided to propose over a romantic dinner date at his home in Los Angeles.
During an interview, they reveal Mai Thanksgiving in Atlanta with the rapper and met his extended family. She described the experience as very special.
This will be the second union for Mai, who split from ex Freddy Harteis in 2017. The two had been married since 2007.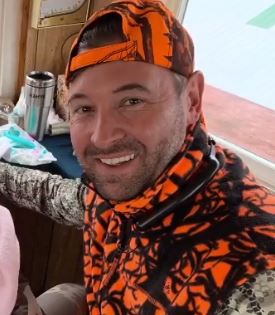 Freddy Harteis was born Fredrick Scott Harteis on May 12 1976; he is an actor and producer and has credits on productions such as Holiday Fabolous, The Hollywood Hunter and most recently, The Maverick.
According to his website, he has been in the business for over a decade as a professional hunter, outdoorsman and conservationist. He has guided & hosted adventures on the Harteis Ranch; a spectacular hunting outfit located in southern Colorado.
He has produced and hosted the Hollywood Hunter television series for years and is the founder of the Big Fred Tribute, an annual event fundraiser that supports numerous charities.
Harteis shocked his ex, when soon-after their divorce he and current girlfriend welcomed their first child. Freddy Harteis is currently in a relationship with Linsey Toole and together have two children already. Their daughter Emmie was born in October 2018 and son Huck, made his arrival just 12 months later.
Find Freddy Harteis on Instagram here.