Joseph Jens Price
Joseph Jens Price is the proud husband of disgraced two-time Olympian skater Tonya Harding. The two have been married for several years.
Joseph may not be as famous as his wife, as you well know, Harding –a former Olympic figure skater made history as the first figure skater to execute the extremely difficult Triple Axel.
However, his wife ended a once promising career on her own after it was revealed she was involved in the 1994 attack to fellow skater Nancy Kerrigan. It's been over two decades after the attack and Tonya who had to walk away from competing found normality with hubby, Joseph Jens Price. Meet him in his top facts below.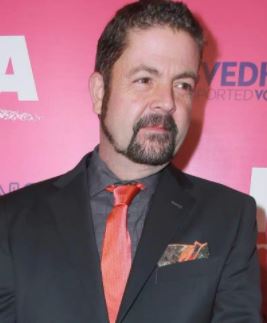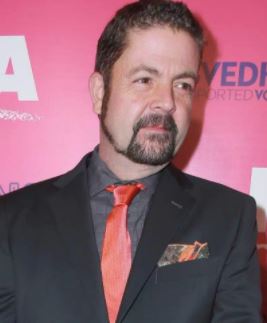 #1 His wife was once on top of the world
In 1991 at Senior Nationals, Tonya skated two perfect programs and won her First National Title. She received a 6.0 for technical merit, the first perfect score any woman had received in this competition in nearly two decades. Tonya then went on to Worlds, where she performed this difficult jump once again. She earned the Silver Medal in that competition.
In 1994, she once again won the Nationals title and went on to compete at her second Olympics.
#2 Joseph's wife was stripped from her titles
Her career as a figure skater came to an end in 1994. That year, fellow skater Nancy Kerrigan received a blow to her knee in an attempt from keep her from competition. Authorities revealed Tonya's former partner Jeff Gillooly, was indirectly responsible for Kerrigan's attack. Tonya also pleaded guilty and as result, Tonya was stripped from her titles and was banned from the sport forever.
#3 He is her third and current husband
The former athlete has been married a total of three times. She was first married to Jeff Gillooly, who was indirectly responsible for Kerrigan's attack. She was then married to IT worker Michael Smith but the two split in less than a year. She and third hubby Joseph Jens Price tied the knot in 2010.
#4 Joseph has a regular job
The two first met in Washington, at a local restaurant called Timbers. At the time he was working as a heating and air-conditioning worker. According to Oregon Live, the now 50-year-old occasionally works as a woodworker these days.
#5 He is the father of her child
Following their nuptials the couple has welcomed a son, Gordon. The Olympic champ and Joseph Jens Price welcomed their son in 2011. At the time she was 40-years-old. The family of three lives in Oregon.
#6 He doesn't seem to mind about her shady past
Price said during an interview while talking about his relationship with Tonya, "She's kind, she loving, she's a little rough around the edges," "She's a redneck, but she's my redneck."
#7 He is super private
Though the couple has been married for 8-years, Jens Price has only been photographed a few times. We might get a better glimpse of him now that his wife will be competing on season 26 of DWTS.