Kayla Sortor
Kayla Sortor is the longtime girlfriend of former tight end turned actor, Vernon Davis who retired from the NFL earlier this year.
The University of Maryland product, Davis decided to call it quits earlier this offseason after 14 seasons in the league. He was one of the most durable and productive players at his position for nearly a decade.
Born January 31, 1984; the Washington native was selected sixth overall in 2006 by the San Francisco 49ers. He had a career-high 965 yards and 13 receiving touchdowns in 2009. He recorded the ninth-most receptions by a tight end in NFL history and also won a Super Bowl with the Denver Broncos in 2016.
He finished his career with four seasons in Washington; with 583 receptions, 7,562 yards and 63 touchdowns.
Now the 36-year-old who has been acting for sometime, is set to appear in the upcoming season of DWTS.
As for his personal life we know that Vernon is the proud father of three children including Jianni and Valleigh Davis; with former long-time fiance Janel Horne. The couple split sometime in 2015, after Horne publicly accused him of cheating.
He is currently in a relationship with Kayla Mortor who also goes by K'la Mae. She was born December 26, 1991. The Maryland native was born to parents Eric Sorton and Billie Jo Chavis.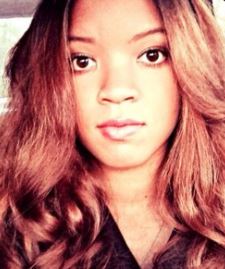 According to her LinkedIn, Kayla Sortor holds an Associate's Degree in communications from Anne Arundel Community College. As well as a Bachelor of Arts in Communications from the University of Maryland College Park.
Pretty Kayla Sortor worked for the Athletic Department at the University of Maryland as a Media Relations Intern and later as a Operations Assistant. After leaving the University of Maryland she worked in Security for the US Federal Government.
From 2016 until this August she was a Content Specialist for LORO Corporation. Kayla Sortor is currently listed as a Strategic Communications Specialist at Centauri.
Kayla and her man, have been enaged since 2018. At the time, it was reported that Davis popped the question to Sortor in a memorable way. He hired a fleet of skydivers and each of them had a shirt that asked a different part of the question, "Will you marry me?" -it all went down as the couple was strolling through smooth white sand while vacationing in Ocean City, Md.
Find Kayla Sortor on Instagram here.