Skai Jackson bio
Skai Jackson is well known in showbiz as an actress, media personality and author who has enjoyed major popularity from a young age.
Born on April 8, 2002; Skai Jackson was raised in New York City and has a sister and a brother. Her parents are divorced and she has lived with her mother most of her life.
Skai Jackson has been working since age 5, she appeared in Band-Aid commercials and other national commercials as a child, and played a role in the 2007 independent film Liberty Kid.
Products Mentioned On This Article
She appeared in an episode of Boardwalk Empire on HBO in 2011. From 2011 to 2013, she voiced the character Little Fish on the animated series Bubble Guppies. She also appeared in the music video for Lil Nas X's song "Panini."
In addition she competed on season 29 of Dancing with the Stars.
Nowadays, she is known for her starring role as Zuri Ross in Disney's TV series Jessie. She reprised the role on the spinoff Bunk'd. She also portrayed Kicking Girl in The Smurfs and appeared in 2009's The Rebound.
Skai Jackson Net Worth timeline
Check out a breakdown of her career and how she's made her money.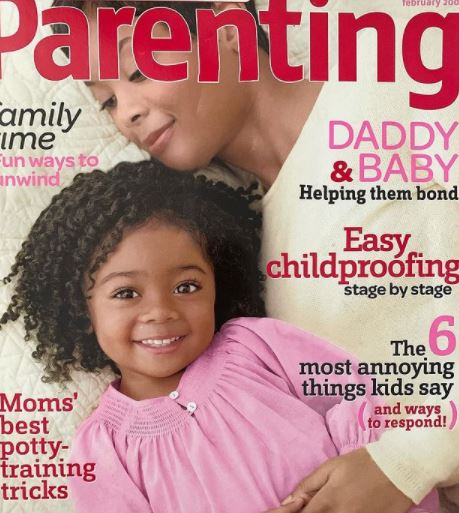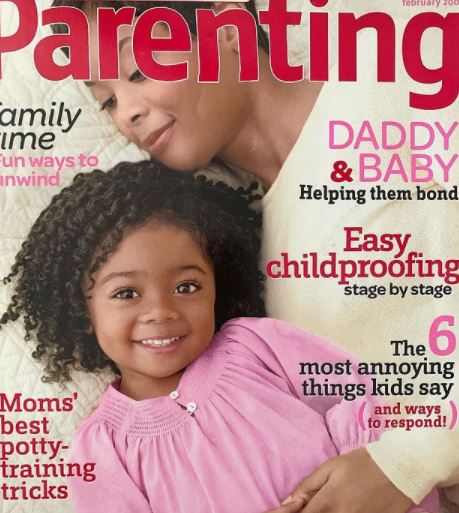 Skai Jackson started off as a child model in commercials which included Band-Aid bandages.
Jackson first appeared in the movie Liberty Kid in 2007.
From 2011 to 2013 she starred as Little Fish in the television series Bubble Guppies.
Jackson has starred in the TV series Jessie as Zuri Ross since 2011.
She has also starred in the movies The Rebound, Arthur, The Smurfs, and G.I. Joe: Retaliation. Jackson has appeared in episodes of the TV series Royal Pains, Boardwalk Empire, Kick Buttowski: Suburban Daredevil, Austin & Ally, and Good Luck Charlie.
She also provided voice work for the 2014 TV series Ultimate Spider-Man.
In 2016, she was included in Time's list of the Most Influential Teens.
Also in 2016, she was nominated for an Image Award in 2016 and a Shorty Award in 2017.
In 2019, she released her first book, Reach for the Skai: How to Inspire, Empower, and Clapback.
Skai Jackson Net Worth 2021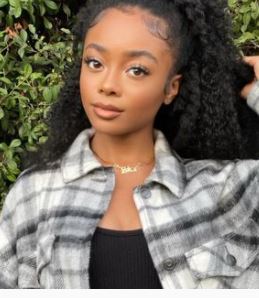 As a young lady, Skai Jackson has made a lot of money from her career in entertainment. According to sources, Skai Jackson net worth has been estimated at $750k. Not bad judging she's not even 20.
How much does Skai Jackson make a month?
Accoridng to online sources Skai Jackson makes over $5.6K a month.
Skai Jackson favorite hobbies
Skai Jackson's hobbies include reading and making videos on her YouTube channel. She's also a huge pet lover.
Skai Jackson age, height and weight
Skai Jackson is currently 18-years of age. She is 1.6 m tall and weights approximately, 34 kg.
Skai Jackson boyfriend and past relationships
The young actress has always restrained herself from sharing too much about her personal life.
She appears to be currently single at the moment but was previously in a relationship with Julez Smith.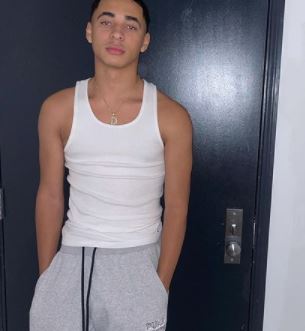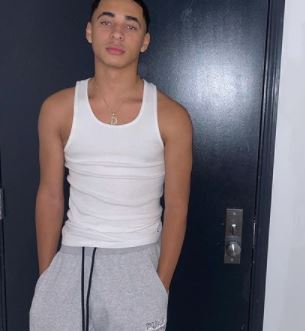 Apparently the two broke up in January of 2021. Their relationship came to light only after their breakup which became controversial after a series of screenshots of malicious messages were spread across Twitter. An alleged intimate video of the two was also disclosed online.
Skai Jackson Julez Smith
Julez was born on October 18, 2004. He happens to be the son of Solange Knowles and former partner, Daniel Smith.
His father is talent manager Daniel Smith, who split from Julez's mum Solange in 2019. Julez of course is the nephew of Julez Smith superstars, Beyonce.
Julez revealed that he was in a relationship with Skai, who is two years older than he is. It is not clear when the two began dating but according to Julez, they did not ended on good terms after he accused Skai of cheating.
Where can I find Skai Jackson
Skai Jackson has expressed a desire to use her platform to empower others, particularly young girls. and she has done just that, not only with her social media presence.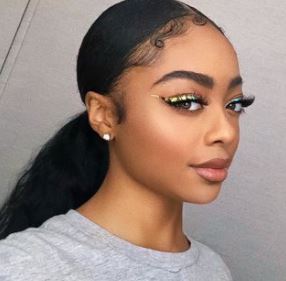 Skai Jackson has used her platform to help wake the world up to, and speak out against, racism. She told Entertainment Tonight of the thousands of fans who message her about racists.
"I would always just look at my messages and see a bunch of my fans saying, 'Look at what this person said to me, I don't know how to deal with this.'"
Skai Jackson Instagram
Skai Jackson is active in most platforms including Instagram, where she has over seven million followers.
Skai Jackson Twitter
Skai Jackson is also active on Twitter with over 600k followers. Both her Twitter and Instagram handles are @skaijackson
Skai Jackson YouTube
Skai Jackson has a very popular channel, the YouTuber has over 1.5 million subscribers and millions of views.
Skai Jackson TikTok
You can also check out her videos on TikTok, where she has a massive following of over 12 million.
Skai Jackson Snapchat
You can also follow Skai Jackson on Snapchat with skaijackson.
How successful is Skai Jackson?
It's safe to say Skai Jackson has seen massive amounts of success in a relatively short amount of time.
Skai has been shinning since she was a child, however landing a role on a successful Disney Channel series, really put her on the map.
From her time on Jessie and Bunk'd being casted as Zuri Ross in the Disney Channel original sitcom, Jackson's fame and following grew significantly.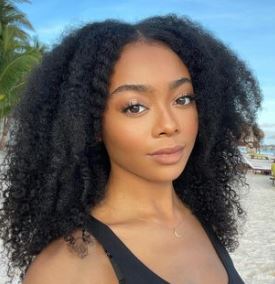 Jessie was a success, lasting from 2011 to 2015; she later reprised the role in the sequel, Bunk'd -which ran for three seasons, ending in 2018.
At such young age, she's already been named to The Hollywood Reporter's inaugural Top 30 Stars Under 18 List, Variety's Youth Impact Report, been deemed one of TIME Magazine's Most Influential Teens and was listed among EBONY's Power 100 honorees.
Skai Jackson career
Skai Jackson began her career as a model when she was just a child for companies like Coca-Cola and Old Navy.
She became a household name after her starring role as Zuri Ross in the Disney Channel hit series "Jessie" as well as the spinoff series "BUNK'D."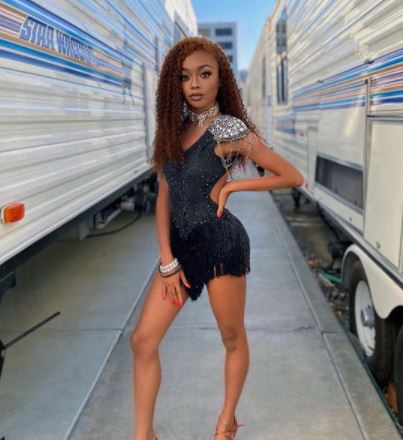 She made her film debut with her role in Liberty Kid. From there she had various voice roles, guest appearances, and cameos. She voiced Little Fish in the Nickelodeon preschool show Bubble Guppies, and had minor roles in the films Arthur and The Smurfs.
She also appeared on some crossover episodes with Austin and Ally, Good Luck Charlie, and Ultimate Spider-Man.
An actress since age 5, the Disney Channel star is also known as an advocate for anti-bullying and has branched out to writing releasing a memoir titled "Reach for The Skai: How to Inspire, Empower and Clapback."
Skai Jackson movies and tv shows
Skai Jackson is best known for her role as Zuri Ross in Disney Channel's Jessie and Bunk'd.
She has also appeared in a number of other shows, including Dora the Explorer, Boardwalk Empire, Austin & Ally (as Zuri), and Marvel comic shows like the Marvel Rising series and Ultimate Spider-Man.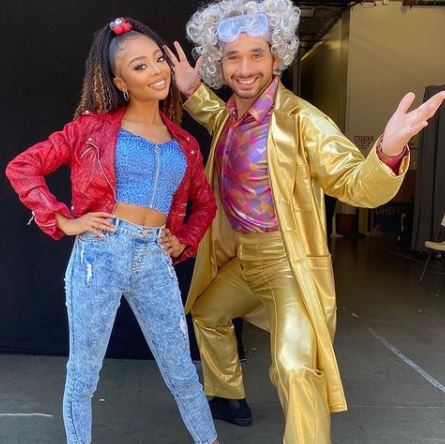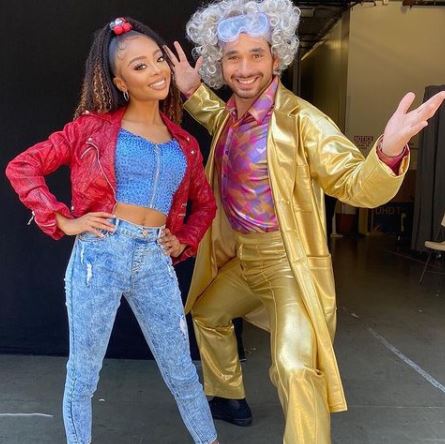 Where does Skai Jackson live?
Skai Jackson is currently based in Los Angeles, California. Skai lives with her mother, who has been confused by her twin sister in the past.
What does Skai Jackson do now?
Skai Jackson has kept busy promoting her book. She also posts regularly to her large following on YouTube.
Skai Jackson parents
Kiya Cole & Jacob Jackson are the proud parents of actress Skai Jackson -best known as a Disney star, YouTuber, and author.
Her parents, Kiya Cole & Jacob Jackson are divorced and Skai has lived most of her life with her mother. Kiya Cole and ex-husband Jacob Jackson, welcomed daughter Skai, on April 8, 2002.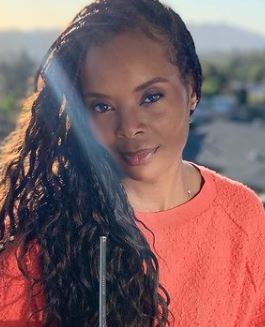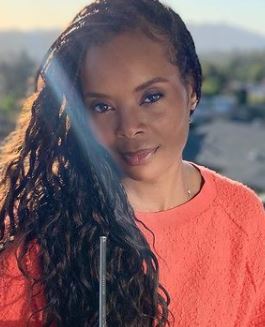 Kiya Cole was born March 12, 1975; she serves as manager for her daughter, she's pretty involved in her career and can be seen on Skai's Instagram and at red carpets events next to her. Kiya Cole used to work at the post office when Skai was born. The mother-daughter duo lived in NY until Skai was eight.
Kiya who hails from New York has also become quite famous on social media with over 180K followers on Instagram. The proud mom often shares her fitness routines, showing off how she keeps her splendid figure. Is safe to say she is very close to her daughter.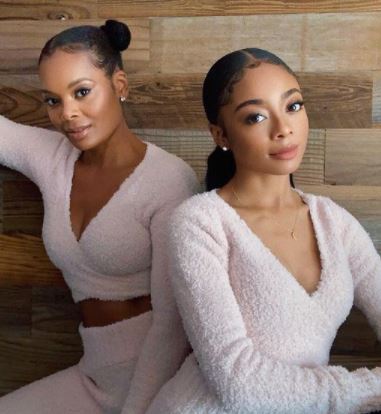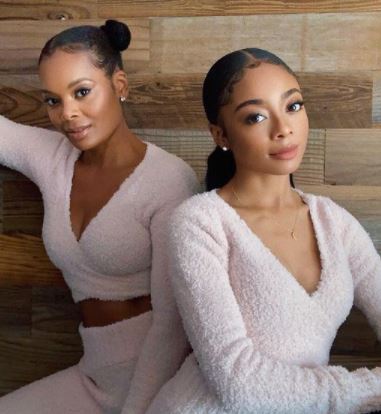 The 45-year-old is also the mother to Skai's younger siblings. According to reports, she became engaged in 2016 to a man named, Gene Salas. The couple is believed to have tied the knot in 2017 but has kept it away from the media.
Unfortunately, there's no much information available on Skai's father, Jacob Jackson. However, she wished him a happy father's day on her IG.