Kiya Cole & Jacob Jackson
Kiya Cole & Jacob Jackson are the proud parents of actress Skai Jackson -best known as a Disney star, YouTuber, and author.
Kiya Cole & Jacob Jackson's 18-year-old daughter began her career as a model when she was just a child for companies like Coca-Cola and Old Navy.
She became a household name after her starring role as Zuri Ross in the Disney Channel hit series "Jessie" as well as the spinoff series "BUNK'D."
An actress since age 5, she's also known as an advocate for anti-bullying and has branched out to writing releasing a memoir titled "Reach for The Skai: How to Inspire, Empower and Clapback"
At such young age, she's already been named to The Hollywood Reporter's inaugural Top 30 Stars Under 18 List, Variety's Youth Impact Report, been deemed one of TIME Magazine's Most Influential Teens and was listed among EBONY's Power 100 honorees.
What's Hot
Her parents, Kiya Cole & Jacob Jackson are divorced and Skai has lived most of her life with her mother. Kiya Cole and ex-husband Jacob Jackson, welcomed daughter Skai, on April 8, 2002.
[contentad widget="380049"]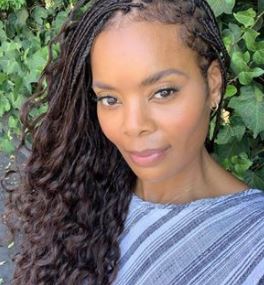 Kiya Cole was born March 12, 1975; she serves as manager for her daughter, she's pretty involved in her career and can be seen on Skai's Instagram and at red carpets events next to her. Kiya Cole used to work at the post office when Skai was born. The mother-daughter duo lived in NY until Skai was eight.
Kiya who hails from New York has also become quite famous on social media with over 180K followers on Instagram. The proud mom often shares her fitness routines, showing off how she keeps her splendid figure. Is safe to say she is very close to her daughter.
The 45-year-old is also the mother to Skai's younger siblings. According to reports, she became engaged in 2016 to a man named, Gene Salas. The couple is believed to have tied the knot in 2017 but has kept it away from the media.
Unfortunately, there's no much information available on Skai's father, Jacob Jackson. However, she wished him a happy father's day on her IG.