Louis Bélanger-Martin
Businessman Louis Bélanger-Martin is the current man in the life of of former top model turned TV host Tyra Banks.
Louis' famous girlfriend will be hosting the upcoming season 29 of Dancing With The Stars, set to air on Sept. 14.
46-year-old Banks has been dating Louis Bélanger-Martin since August 2018.
Products Mentioned On This Article
Rumor is that the pair is engaged. Tyra was previously in a relationship with Erik Asla, with whom she shares son, York.
Louis Bélanger-Martin is also a father and a divorcee. He and ex-wife Valerie Martin Scraire, share a teen son.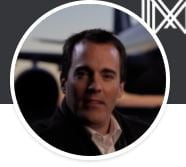 Bélanger-Martin is originally from Montreal, Canada; he graduated in 1994 from the Universite du Quebec a Montreal with a bachelor in management accounting. He also received his law certificate from the University of Montreal.
According to his LinkedIn, he also participated in the Executive Education program at Harvard Business School in 2013. He boasts an extensive resume.
He worked for Advance Flight Alliance AG from 2010 to 2013, first as COO and later as President; spent 18 years with DTI Software as their President and CEO and then as the Executive Chairman of the Board of Directors.
From 2013 to 2016, was Vice Chairman of the Board of Directors at Global Eagle Entertainment; around that time he seved in the board at Sonifi, formerly known as LodgeNet.
Served on the board of directors at GGI International in Montreal and worked for Oneweb in London for over a year. Nowadays, Louis Bélanger-Martin is a partner and founder of the private investment company, based in Montreal called Group W. He is currently listed as the chairman at Global Eagle.
Though is not clear how Louis Bélanger-Martin met Tyra, the two were first spotted together around August of 2018 following a number of outings with Banks. However, he wasn't identified by media until 2019. By now the pair is definitely not shy about being seen together in public and numerous reports state they are currently engaged and living together.