Michael Cummings is the long time husband of Brady Bunch actress and current Dancing With the Starts competitor, Maureen McCormick. His 60-year-old wife is currently paired up with dancing pro Artem Chigvintsev.
Michael's blonde wife is widely known for her portrayal of Marcia Brady for five seasons on the popular 1970s ABC sitcom The Brady Bunch. The couple has been married since the 80's but it appears she now has eyes for another man as well.
The former child star, book author and Celebrity Fit Club alum, 60, has widely spoke about the hunky dance pro, 34, whom she described as 'hot.'
Chigvintsev, appears to be similarly drawn to McCormick. Revealing to the camera during the season premiere he says, "I don't think I've ever felt something like that before toward my partners, but I think this is something new."
Could Michael Cummins be getting a little jealous of his wife shaking it on stage with Artem?
Probably not, after all they are a solid marriage. From what we see, they haven't had major issues in the past –not publicly at least –and are also the proud parents of one daughter. Want to know more about Michael Cummings? Read below!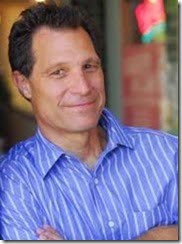 1. Michael and Maureen met at Church and have been married since 1985.
2. Cummings, who is also an actor, began acting in Norway.
3. After their marriage, he had to deal with Maureen's drug battle.
4. He is the father of Natalie Cummings who was born in 1989.
5. He appeared in dozens of commercials following his move to Los Angeles.
6. He walked away from acting after the birth of the couple's daughter.
7. He went into corporate sales after quitting acting.
8. He spent twenty years in the corporate world.
9. He appeared in ABC's show Castle.
10. He graduated from the University of Minnesota with a BA in Theater.