Holiday Kriegel
Holiday Kriegel is the lovely girlfriend of teen actor, Milo Manheim –who will be seen next lighting up the stage of Dancing With The Stars.
Holiday's beau was born March 6, 2001; the California native began his acting career at age seven –in a local after-school program in Culver City, and then he went on to perform in 15 musicals with Liza Monjauze Productions.
Products Mentioned On This Article
He landed his first acting role in 2009 in an episode of Ghost Whisperer alongside his mother. He is the son of actress Camryn Manheim and Jeffrey Brezovar.
Milo may be best known for playing Zed in the Disney Channel original movie, Zombies. In addition to acting, Milo also plays a number of instruments, including guitar, drums, piano, and ukule.
The 17-year-old is also set to appear in Season 3 of American Housewife. Earlier this year he also starred in a production of Chicago alongside his real life girlfriend Holiday Kriegel.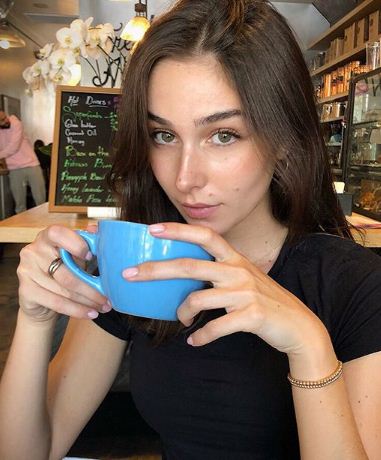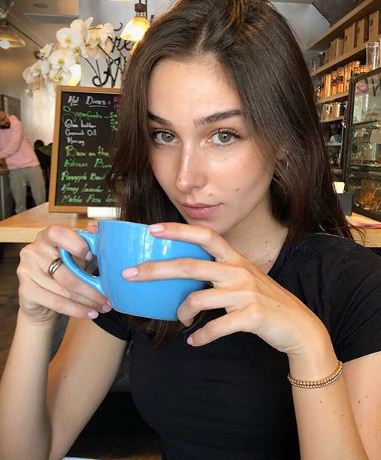 Like Manheim, Holiday Mia Kriegel is also an actress. The lovely Holiday Kriegel is full of surprises, in addition to acting, this pretty girl is also a singer and a championed equestrian.
She is the daughter of Emily Bregman and Mark Kriegel. Her mother is a realtor based in Santa Monica while her father is a best-selling author, journalist and TV commentator.
Holiday graduated earlier this year from Crossroads School for Arts and Sciences. The ceremony was attended by her family and Milo. It is believed the two began dating earlier this year, however neither has posted images of each other in a while.
During the production of Chicago –which has received standing ovations from audiences, she appeared as Velma Kelly. Kriegel Holiday is represented by Eleven Talent Agency. She keeps pretty active on social media often sharing images of her and her friends having a good time.
Will we see Holiday Kriegel cheering for Milo Manheim on DWTS?
Check her out on Instagram here.